Fresh off its inaugural, five-event season, the Tulsa-based Mid-West Pro Mod Series (MWPMS) announced an expanded seven-race schedule for next year, with a tentative eighth event still in the works. Additionally, a sister organization, the Mid-West Outlaw Radial Series (MWORS), was created to race alongside the MWPMS, with a standalone Drag Radial event scheduled for March in Tulsa.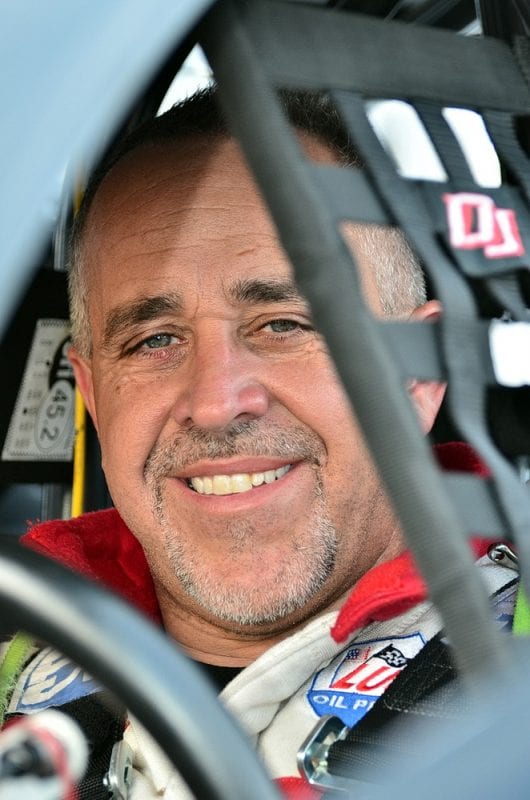 "What we've done is work together with the race tracks and promoters to create a points series for the Drag Radial guys. Instead of them just going from race to race, hoping to win or maybe finish runner-up, we wanted to give them the incentive to compete for a season championship," Mid-West Pro Mod Series organizer Keith Haney explained.
The 2018 MWPMS/MWORS season will open Mar. 2-3, at the brand-new Xtreme Motorsports Park in Trumbull, TX, about 25 miles south of downtown Dallas.
"That's a brand-new, all-concrete, state-of-the-art race track run by Gaylen Smith and we wanted to open up there in March to help give it a lift and really get it going," Haney said. "If we bring all our great Pro Mod and Drag Radial racers down there I hope it'll help to inspire the people around there to get out and keep supporting it."
Next will be the Drag Radial-only event Mar. 30-31, at Tulsa Raceway Park, co-owned by Haney and fellow MWPMS competitor Todd Martin. From there, both series will visit historic Beech Bend Raceway Park in Bowling Green, KY, for the first time Apr. 20-21, as part of the Outlaw Street Car Reunion event promoted by Tyler Crossnoe.
"When we were doing the schedule we looked at everything and one of the things we like about Beech Bend, beyond having a great track surface and such a rich drag racing history, is they have an awesome amusement park right there. We thought this would be the perfect place for MWPMS racers to bring their families and make a great weekend of racing and family time out of it," Haney said.
A return to Tulsa follows May 11-12, with Gateway Motorsports Park, near St. Louis, two weeks later (May 24-26), followed by a June 29-30 visit to Heartland Park Topeka, in Kansas, where Pro Mod is a certainty, but Drag Radial is yet to be confirmed.
"Topeka is another track that's not really known for Pro Mod racing, at least not since the ADRL was going there in the late 2000s, but now we're going to this wonderful, exciting facility and giving them another big race they can sell to their loyal fans there," Haney said. "That's what I mean by saying we want to help the tracks and promoters succeed; we want to give them a great product to sell."
Both series return to St. Louis Aug. 2-4, and unless the tentative event is established for September they will face a two-month gap before wrapping up the 2018 schedule Oct. 12-13, with a return to Tulsa for the MWPMS/MWORS World Finals.
"The beauty of this schedule is that the race tracks are already holding most of these races; we're just adding the Mid-West Outlaw Radial Series points on top of what they're already doing, so it doesn't mean any more travel, work or expense than what the Drag Radial teams were already planning on doing. That's what you call working together to benefit everyone. It's for the betterment of the sport; everyone wins with this deal," said Haney, who also competes in Pro Mod and Outlaw Drag Radial with two nearly identical-appearing 2016 Camaros and actually won two 2017 MWPMS championships with them.
"We're doing all this to give our racers some great places to race, but it's also about helping the race tracks and promoters to make money and keep these tracks open and profitable. In order to make that happen we'll be bringing $10,000 to each track we visit next year to go toward a $22,000 guaranteed MWPMS purse. And the entry fee for Pro Mods is $400, but even if you lose in the first round it'll pay $500, so racers just have to qualify and they'll get more than their money back," he added.
"It's important to note, too, that the Mid-West Pro Mod Series is a no-profit organization. This is not about us making money at the end of the year. We just want to have enough to pay our bills while providing our sponsors with great value for their support and passing along as much as possible to our partner race tracks, and of course to our race teams."
Haney described the potential September event as something that could be "really big and special," suggesting it may be somewhat of an MWPMS all-star event, open to invited racers only. It also may feature both Pro Mod and Drag Radial racing, or just Pro Mod. "None of that has been firmed up yet," he said, "but we hope to have an announcement on that real soon."
He emphasized, too, that the 2018 MWPMS/MWORS schedule conflicts with only one NHRA race (the national event in April at Houston), and not any PDRA or NMCA races, which feature similar cars. "Not one of them, so that allows guys the flexibility of going after those races and points championships, too, if they want to," he stressed. "That's one of our big goals as a series, to not hurt any other series or race tracks by splitting the fields and forcing racers to choose who to support."
Haney said he's enjoyed great response from MWPMS competitors about the new schedule and venues for next year. "I've probably had 50 phone calls myself in just three days about how happy they are with the schedule and that makes me very happy and excited about going forward," he said. "I really think 2018 is going to be another huge year for the Mid-West Pro Mod Series, and now the Mid-West Outlaw Radial Series, too."
MWPMS/MWORS 2018 Schedule
Date — Venue — Location
Mar. 2-3 — Xtreme Raceway Park — Trumbull, TX (PM & DR)
Mar. 30-31 — Tulsa Raceway Park — Tulsa, OK (DR only)
Apr. 20-21 — Beech Bend Raceway Park — Bowling Green, KY (PM & DR)
May 11-12 — Tulsa Raceway Park — Tulsa, OK (PM & DR)
May 24-26 — Gateway Motorsports Park — St. Louis, MO (PM & DR)
June 29-30 — Heartland Park — Topeka Topeka, KS (PM & DR)
Aug. 2-4 — Gateway Motorsports Park — St. Louis, MO (PM & DR)
September TBD — TBD (TBD)
Oct. 12-13 — Tulsa Raceway Park — Tulsa, OK (PM & DR)