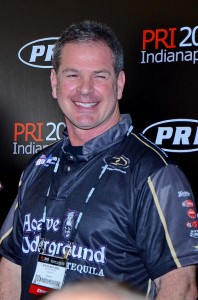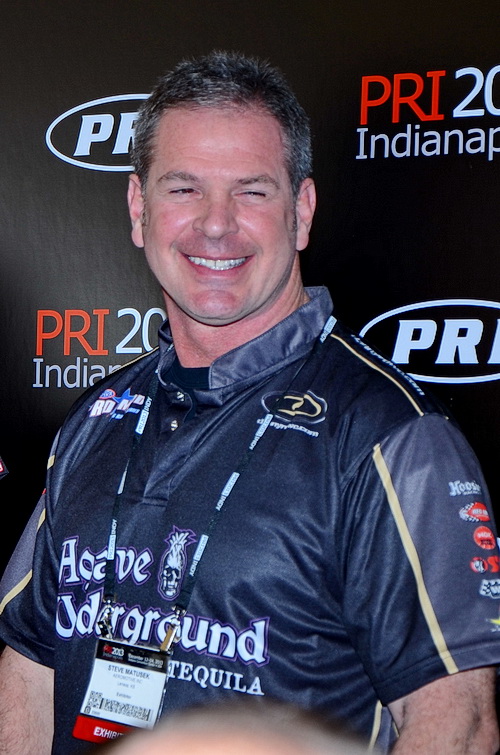 Aeromotive's Steve Matusek (left) is trading in a set of turbos for a supercharger.
In a press conference Dec. 13, at the PRI trade show in Indianapolis, Matusek, owner and founder of Aeromotive, a leading fuel systems manufacturer based in Lenexa, Kansas, announced he is teaming up with Danny Rowe, driver of the Agave Underground Tequila Supercharged '68 Pro Mod Camaro, for the 2014 NHRA Pro Mod Series.
Matusek will drive the second car for Danny Rowe Racing (DRR), also a supercharged '68 Camaro.
"The opportunity came up towards the end of the season and a after a little deliberation, I just couldn't pass it up," said Matusek, who is well-known as a turbo Pro Mod pioneer.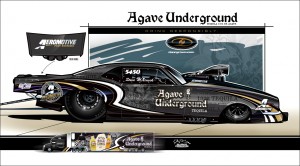 This comes on the heels of the recent announcement from NHRA in regards to the Pro Mod series and the 2014 season. Both Danny Rowe and Steve Matusek are founding members of the Real Pro Mod Association (RPM), the group attributed with keeping the NHRA Pro Mod Series strong and viable as well as bringing in new sponsors and the upcoming TV series to be featured on Velocity.
"RPM and our involvement in the series only strengthened the relationship between Danny and I, and made this move make even more sense," Matusek continued. "Danny has had tremendous success and his crew chief, Jimmy Rector, is top notch. I am extremely excited to be a part of the team."
In addition to the tremendous reputation of DRR and their team, a move like this makes even more sense for Aeromotive's racing program. Last year, Aeromotive released a new fuel pump for the blown alcohol and nostalgia funny car market. Proven on Matusek's alcohol injected turbo pro mod, this pump is the perfect option for the Pro Mod and alcohol classes. Expect to see these new pumps in full force throughout the 2014 season.
The 2014 NHRA Pro Mod season is a 10 race series that kicks off in March at Gainesville, Florida, where both Rowe and Matusek will be flying the Agave Tequila flag in a pair of roots-blown '68 Camaro Pro Mods.
(Rendering by Rod Burke; Photos by Ian Tocher; Click to enlarge)