MAHLE Aftermarket has renewed its sponsorship with renowned drag racer, Melanie Salemi, of Melanie Salemi Motorsports, for the 2023 season. The agreement includes serving as a sponsor with the Professional Drag Racers Association (PDRA) Pro Modified racecar series. In addition, Salemi plays a key role as contributor of the Team MAHLE engine parts test team. 2023 marks the third year of collaboration with MAHLE and Salemi.
"Teaming up with Melanie for the 2023 season was an easy and quick 'yes' for us at MAHLE; she is a fearless competitor and it's a privilege to have her represent our brand out on the track," said Jon Douglas, President, MAHLE Aftermarket North America. "We look forward to another successful year of collaboration and can't wait to see what the future holds."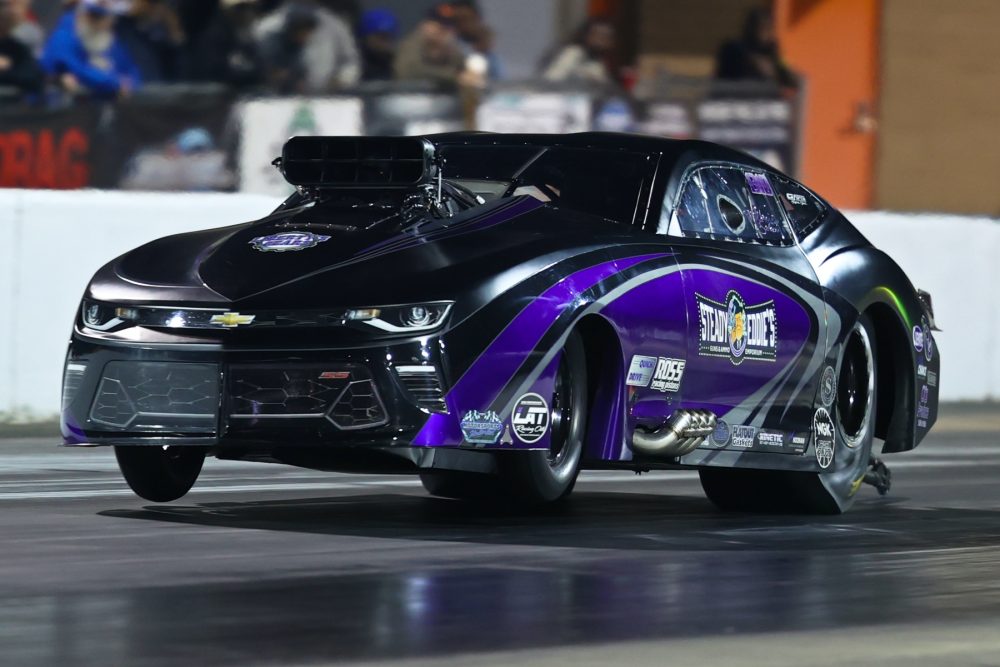 Salemi and her team, which includes her husband, Jon, and brother-in-law, Jim, have already started off the 2023 season strongly with a first-place finish at the Drag Illustrated World Series of Pro Mod Chicago-Style Second-Chance Shootout in Bradenton, Fla. Salemi also recently won the PDRA season opener at the East Coast Nationals at GALOT Motorsports Park during the first weekend in April. The MAHLE Aftermarket and Melanie Salemi sponsorship will be highlighted through the 2023 PDRA Pro Mod Series.
Since first racing in Junior Dragsters at the ripe age of 11, Salemi has had a successful drag racing career. A few of her most notable achievements include back-to-back wins at the Radial vs. the World at World Street Nationals in 2019 and 2020, as well as cash prize titles in Pro Mod at the Shakedown Nationals in 2018 and at the 50th Snowbird Outlaw Nationals at BMP in 2021. She currently holds the PDRA Pro Boost E.T. record at 3.568 and is recognized as the only female driver in that category.
PDRA Pro Mod Series 2023 schedule:
May 25-27, 2023: PDRA The American Doorslammer Challenge | Summit Motorsports Park – Norwalk, ON
June 15-17, 2023: PDRA North vs. South Shootout | Maryland International Raceway – Mechanicsville, MD
August 3-5, 2023: PDRA/US131 Northern Nationals | US 131 Motorsports Park – Martin, MI
September 14-16, 2023: PDRA Carolina Nationals | Darlington Dragway – Hartsville, SC
October 5-7, 2023: PDRA DragWars | GALOT Motorsports Park – Dunn, NC
October 19-22, 2023: PDRA Brian Olson Memorial World Finals | Virginia Motorsports Park – Petersburg, VA