Maddi Gordon, daughter of two-time Top Alcohol Funny Car championship driver Doug Gordon, has been working as the full-time clutch specialist on the Gordon family's car for the past three race seasons. Prior to working on the Beta Motorcycles Morro Bay Cabinets TAFC, Maddi was busy in the Jr. Drag Racing League. From the time she started racing at the age of 10 to the conclusion of her Jr. Dragster career in 2022, Maddi collected 47 race wins, two NHRA Division 7 championships, two ANRA track championships, and a Western Conference Finals championship.
Maddi is now 19 years old, the same age her father was when he took over the seat of the family TAFC from his father, Mike Gordon. It seems like a familiar story in this era of drag racing; the passing of the torch from one generation to the next. Mike started racing in the TAFC class in 1986, Doug took over in 1994, and now Maddi will take the wheel in 2024.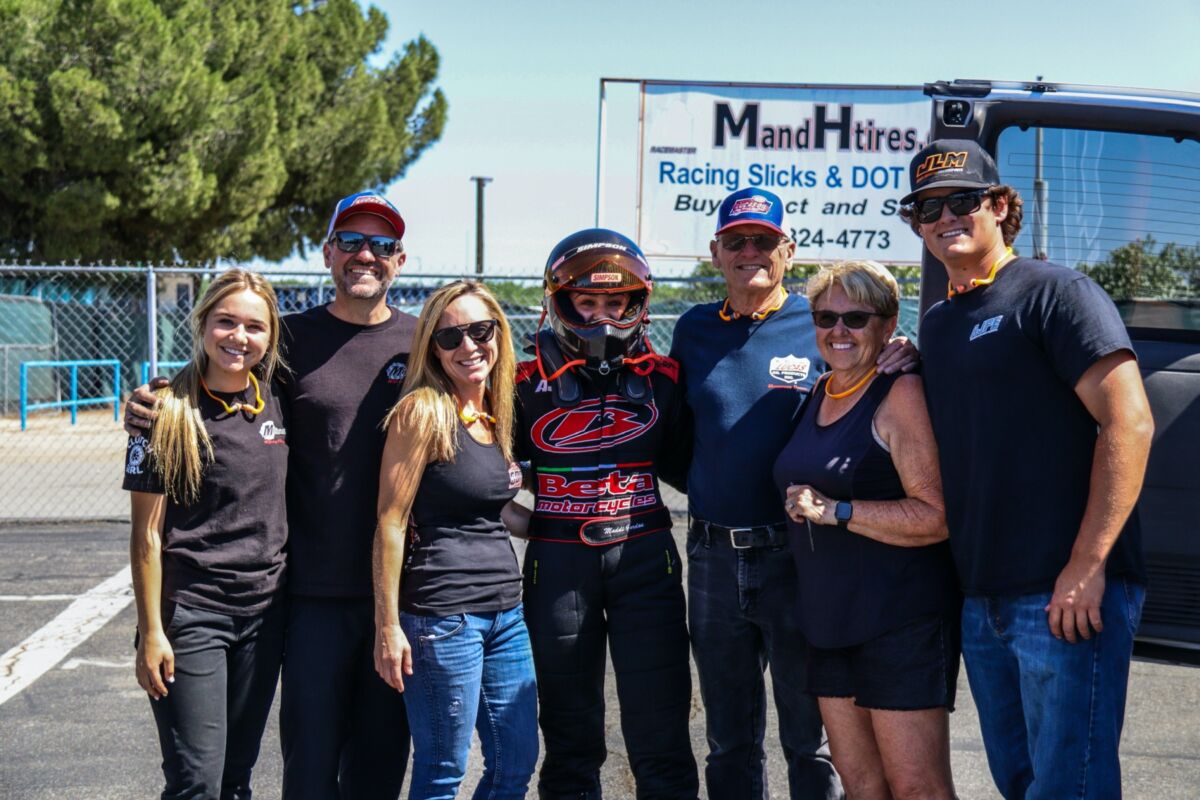 In preparation to take over the driving duties in 2024, Maddi took seven hits in the TAFC over two days this weekend at Famoso Dragstrip in Bakersfield, California. The hope was to get enough qualifying passes to upgrade her competition license, but the track conditions proved too difficult to maintain traction past 200 feet. Despite tricky conditions, including track temperatures that ranged from 130-150 degrees, Maddi took advantage of every run to practice the burnout and starting line procedures.
"I feel really comfortable with the burnout and staging," Maddi said. "Hopefully we'll do some Monday testing and get my license there. I had a lot of fun this weekend and I loved it getting to finally drive the Funny Car."
Although she has an abundance of seat time in Jr. Dragster and Jr. Comp, the TAFC has a completely different operation for the driver. Maddi has been studying in-car footage of her dad over the last six months, learning all the steps. Doug was elated with the progress she made this weekend.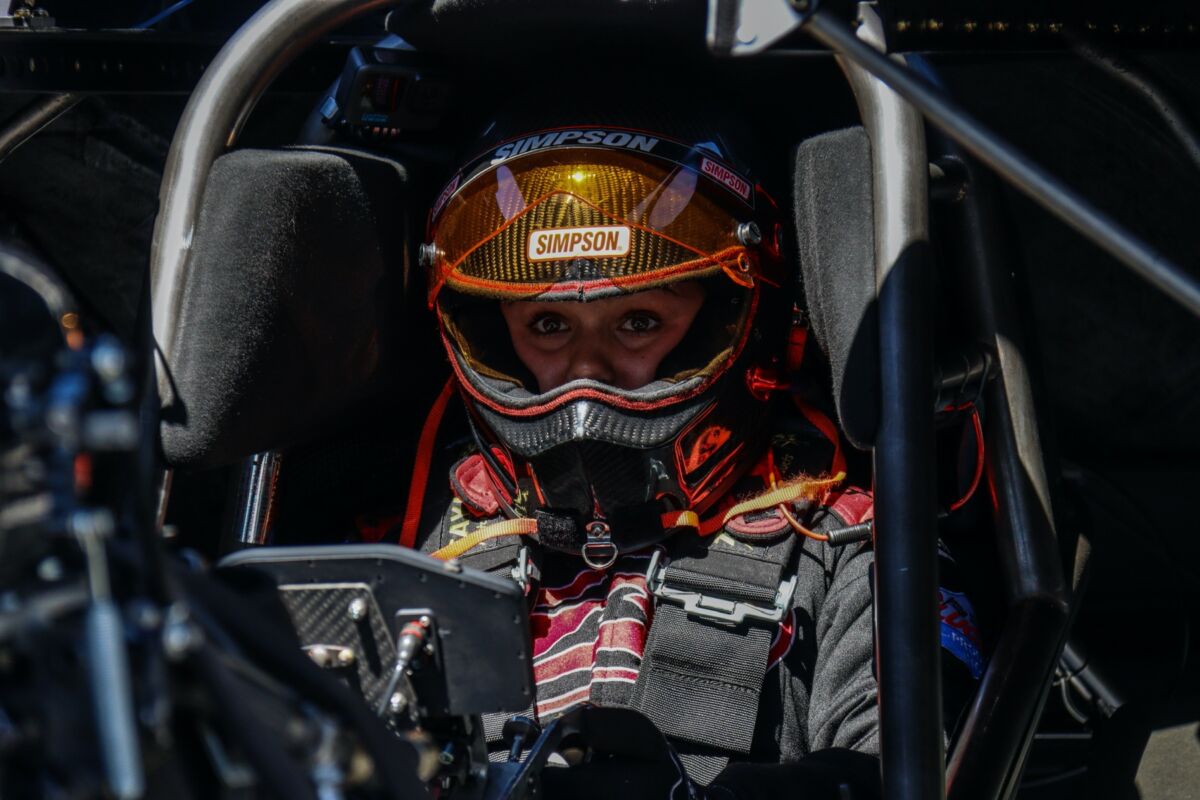 "Maddi did great; she did everything right and got to experience some tire shake and tire spin," Doug said. "It's a bummer we couldn't get the car down the track, because she was ready to take the car further for sure."
The team will continue to look for opportunities throughout the season to give Maddi more seat time and make the required licensing passes. Their next scheduled race is the Lucas Oil Racing Divisional Series event at Bandimere Speedway in Morrison, Colorado, June 16-17. Doug and team will then return to Norwalk, Ohio, to defend their 2022 victory at the Summit Racing Equipment NHRA Nationals at Summit Racing Equipment Motorsports Park, June 22-25.