If there's ever been a drag strip that's perfectly positioned to take advantage of year-round racing, Belle Rose, Louisiana's No Problem Raceway certainly falls into that category, with their Gulf Coast location situated just over an hour west of New Orleans. In a perfect world, this NHRA-sanctioned quarter-mile facility could operate 52 weeks per season, although they choose to implement a two-week offseason that begins the second week of December, with operations resuming the first week of January.
Amazingly, though, this customarily warm locale was hit with snow twice this past winter, which is certainly a rarity for Louisiana's deep south region. "It almost never snows here, so it came as quite a surprise!" says Cody Pollage, who took over as track manager in November 2017. Pollage says the onset of 2018 has been touch and go as far as the weather is concerned, when it's traditionally full speed ahead right out of the gate at this track.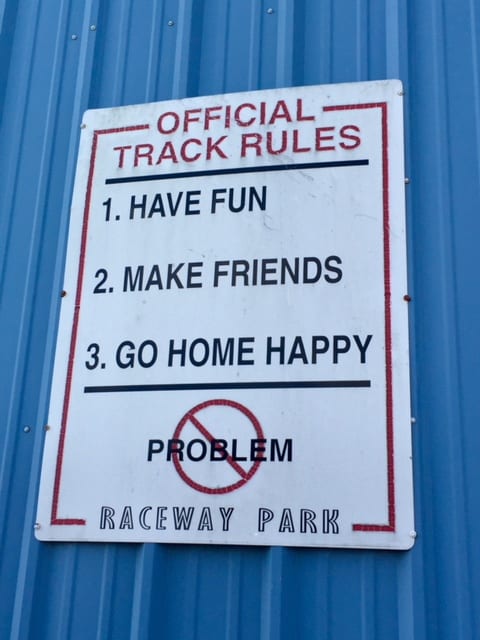 The facility hosts many events throughout the year, including points bracket, test-and-tune, and big-money bracket events, as well as the NHRA Lucas Oil Divisional series. The up-and-coming 4.70 and 4.30 Southern Outlaws series also visits No Problem Raceway, with four race dates penciled in this year, which is part of a 16-race series for the relatively new club. All bracket races are contested on the eighth-mile at No Problem, although TNT and Midnight Madness events provide full quarter-mile time slips should a driver want to experience the thrill of full-throttle runs down the entire 1,320 feet.
the largest events hosted at No Problem Raceway is a race that Pollage himself has been promoting long before becoming track manager: The Southern Big Bucks Nationals, a once-yearly affair. Originally slated for February, this year's gathering was shaping up to be a mega event, as the anticipated car count was approaching 350 before eventually being rained out. The rescheduled date in late March saw much better weather, although many teams had commitments elsewhere.
Pollage says he doesn't plan on being away from the track on too many occasions this season, but when he does venture out it will be for the reason of promoting races, such as the Oklahoma Summer Nationals at Ardmore Dragway, a big-money bracket event that Pollage owns and co-promotes with Johnny Ezell.
Pollage's deep roots within the bracket racing community played an important role in his broad education that eventually prepared him for the track manager position. Along with being a racer/promoter, Pollage is skilled in timing system operations, announcing, photography and even racing journalism. "I grew up around bracket racing and I basically just came to the track, paid attention and tried to learn something new every weekend," he says.
When Pollage took over managing No Problem Raceway, he admits that the track didn't necessarily need a complete overhaul, just some TLC in certain places. "Other than fixing a few eyesores on the property I really didn't need to do a whole lot, although I certainly believe our track prep has improved in the last six months."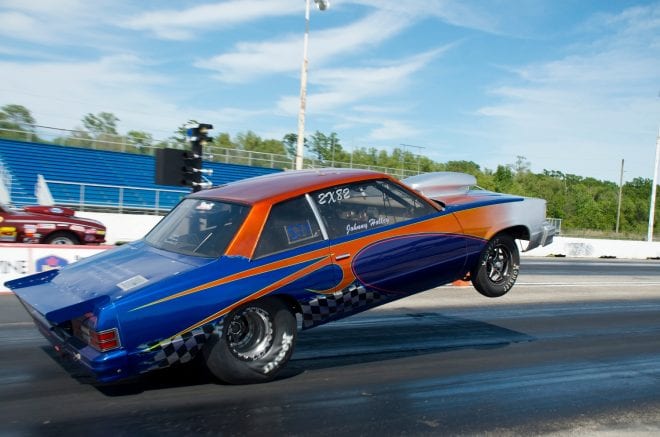 Pollage has three key elements in his managing arsenal and strives to excel in each of them. "I believe that attitude, appearance and appreciation are vitally important when managing a track," he surmises. One thing he does steadfastly insist upon is insuring his racers that No Problem Raceway will guarantee the advertised purse. "I've been on both sides of this issue and I understand the variances involved with how a racer wants to be treated versus what must be done for business, but guaranteeing the purse is something I feel very strongly about," insists Pollage.
In addition to a virtual year-round opportunity for racing, No Problem Raceway is also home to the Red Line Sports Bar. Located just behind the starting line, it features a fully functional sports bar with pool tables and televisions. "Lots of our racers stay overnight at the track and the sports bar keeps people entertained and provides them a place to go and hang out after the final round of competition has ended."
The 2018 season marks the 18th year of this facility, and Pollage and his entire staff are excited to provide the best facility they can for their racers.
This story originally appeared in DI #132 in May of 2018.