Saturday's Street Outlaws: No Prep Kings event at Firebird Raceway near Boise, Idaho, was cut short due to an unfortunate accident prior to the final round.
With Lizzy Musi and "Chuck 55" Parker waiting to battle for $40,000, a small tire car in the Locals Only event crossed the center line while racing Damon Merchant, directly hitting the concrete wall in the right lane. The substantial damage to the wall forced officials to halt racing for the night. The final round will be contested in Denver at Bandimere Speedway on Sept. 8-9.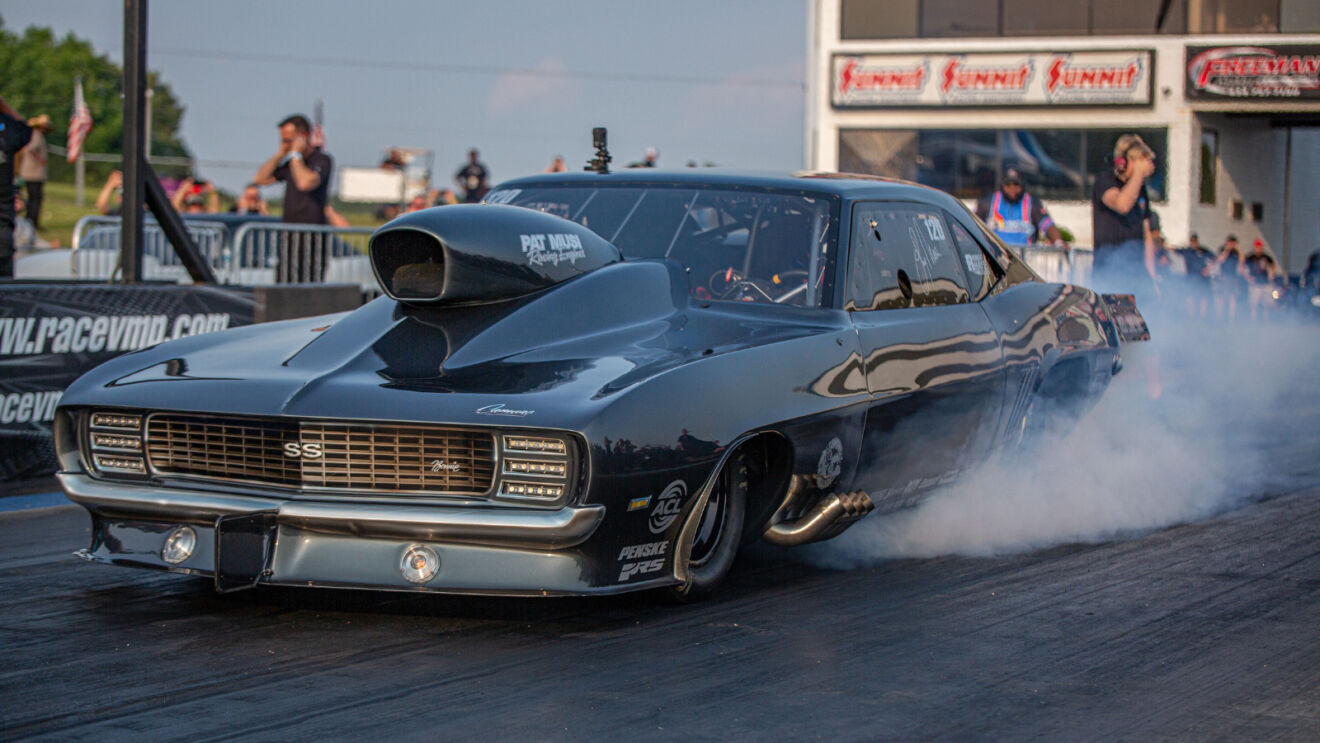 Musi is looking to win back-to-back Invitationals, after taking home the victory in Tulsa two weeks ago when she debuted "Bonnie 2.0," her brand new nitrous-assisted '69 Camaro. It will be the 15th event final of her NPK career. Parker, meanwhile, finds himself in his first ever Invitational final round. His iconic '55 Chevy is sporting a brand new screw-blown combination from PJS Racing Engines this season.
"We have our hands full with Lizzy Musi's new car," Parker stated on social media. "She's 300 pounds lighter, and more aerodynamic than our shoebox. It's nothing more power can't overcome."
Musi drew longtime competitor Bobby Ducote in round one, then beat fellow top contender Larry "Axman" Roach in round two. She then took out Kyle Canion and Shawn Ellington – better known as Murder Nova – to earn her spot in the finals.
Parker defeated Jerry Bird in the opening round, then proceeded to score victories over Jeff Lutz, Robin Roberts, and John Odom.
On Friday night, Kye Kelley continued his stranglehold on the Individual points championship, winning his second Great 8 race of the season in his fourth final. He eliminated Nate Sayler in the first round, then knocked out his two closest competitors – Roach and Giuseppe Gentile – in the semis and finals.
The victory gives Kelley a commanding lead in his quest for his first No Prep Kings championship. He currently sits at 37 points, nearly two full Great 8 events ahead of Gentile at 20. Roach is third with 16.