In one sense, 2018 was a year Jonnie Lindberg would very much like to forget.
The two-time Top Alcohol Funny Car world champion suffered through a frustrating – and that's putting it mildly – 2018 season piloting Jim Head's Funny Car, winning just seven rounds over 23 races.
It was one disappointing result after another and certainly not what Head or Lindberg were accustomed to throughout their careers.
"It was just a bad year for us," Lindberg said.
But in another sense, the year included one of the most enjoyable moments of his career.
Lindberg and Richie Crampton combined on a wildly-creative project that took on a life of its own, as they used the screw-blown Hemi, Lenco, titanium can and clutch out of Lindberg's TAFC and put it in Crampton's all-steel '57 Chevy Wagon.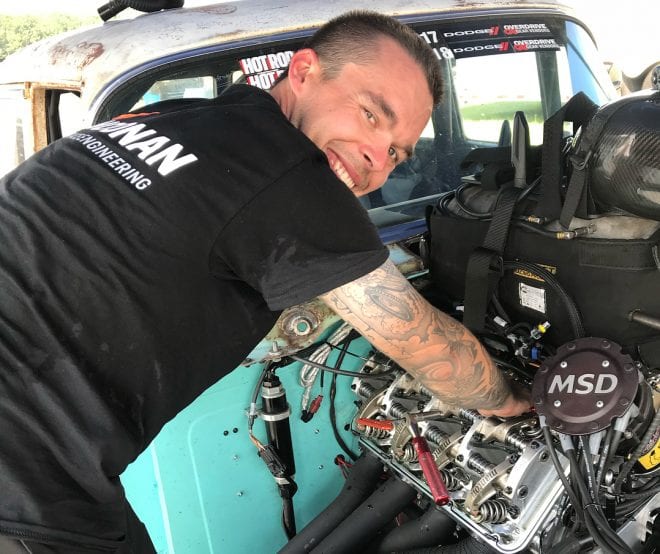 It made for an incredible scene as they drove and raced the car during HOT ROD Drag Week, leading to a groundswell of excitement and buzz. The amount of support and fanfare the car received blew Lindberg away, but it was precisely the type of feel-good moment he needed to wipe away the frustration of his professional racing career.
"We built that car and we thought it's kind of cool and let's see how it goes, but the response we got from that car was unbelievable," Lindberg said. "Everybody loves it and we created a monster, I think. People really liked that car."
Lindberg hopes to translate those good vibes into a bounce back season in 2019 in Head's Funny Car, which will include a killer new paint job according to Lindberg.
More than anything, though, he hopes the car gets back to performing at a high level, much like it did during Lindberg's rookie Funny Car season in 2017.
But it was almost as though 2018 never had a chance. John Force crashed into Lindberg at the second race of the year in Phoenix and the single-car team could never find its footing after that. They didn't qualify in Gainesville at the next event and once they got behind the eight-ball during a busy season, Lindberg and company never recovered, failing to make it out of the second round all year.
"I think we have a good plan for next year," Lindberg said. "Sometimes you need a really bad season to start changing stuff. You just regroup and build up for next year. We were both frustrated."
After the crash with Force, the team struggled with the changing track prep and then had issues with the tune-up and clutch discs. But despite ample frustrations throughout the course of the season, Lindberg has high hopes for 2019, partially because he is fully aware of the work Head puts in.
Lindberg is no slouch there, either, and that combination brings out the best in both the veteran Head and the rising star in Lindberg.
"People think it's easy to tune a fuel car and they're wrong," Lindberg said. "It's really tough and they're so finicky. But we get along great together and I think they don't just want a driver. I think he hired me because I know how to work on a car and that's why it works with him. The whole team is great, we get along good and I think next year we're going to turn things around."
Lindberg believes the team will be in its sweet spot as far as next year, too. The plan is to cut back to 16 races, with the team starting the year in Gainesville in March. That gives time for everything to be ready to begin the season and also ensures the team has time to work through any issues over the course of the year.
It also allows Lindberg the opportunity to tune the TAFC and even head back to Europe. Lindberg also promises something impressive – think orange and plenty of skulls – when it comes to the look of the Head Racing Funny Car.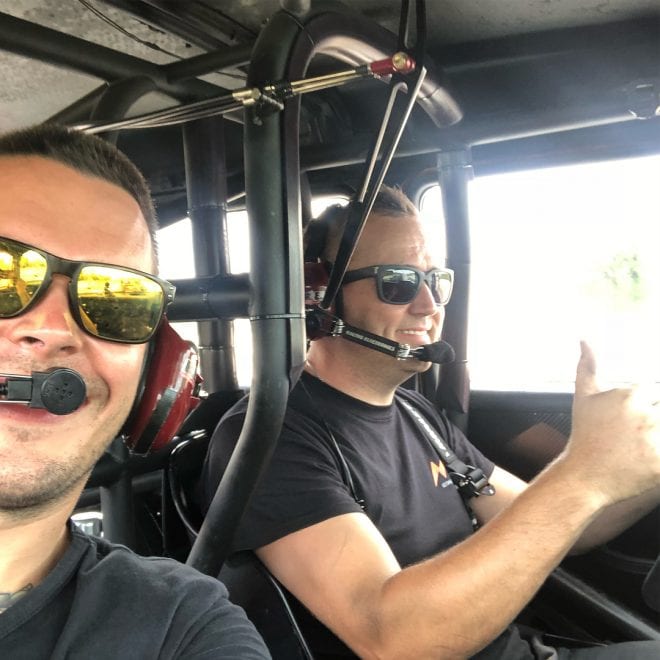 "We had wraps on the car and Jim Head, he hates the wraps, "Lindberg said. "We're going to have real paint jobs on the car again, like old Jim Head bodies. It's going to be pretty cool. I've seen some sketches and you're going to see a pretty cool body coming out."
Speaking of cool, expect Lindberg and Crampton to return to Drag Week with something incredible. They have plans for something wild, but the whole atmosphere of Drag Week was something Lindberg really enjoyed and the following the duo built up during that span was too memorable for them to stop after one year.
"We would like to build a really lightweight car to do it," Lindberg said. "We'll see. We're probably going to do it because people want to see it.
"It took me back to where I started, really. It felt like I was home in Europe. It was cool and I think Richie felt the same. He started driving big-block blown motors. I like Drag Week. It's real-deal racers. It doesn't matter if it rains or snows, they're going to drive in it."