Winning for the third time at the U.S. Street Nationals last month meant a great start to 2018 for Mark Micke and the well-known Malibu he drives. It also at least opened up the possibility that history may repeat itself for the third time, something that would be fine with the drag radial standout.
His other Street Nationals victories came in 2008 and 2013, continuing a trend of wins at the race every five years. But those wins started something much bigger each year, with Micke dominating the NMCA and ADRL scenes with victories and championships each of those seasons.
With Lights Out 9 looming in less than two weeks at South Georgia Motorsports Park and Micke showing early promise, he is hopeful it translates to success in Valdosta.
"We're really confident and hopefully this is our year," Micke said. "The car is doing well, everything is working perfectly and we have a hot rod. I'm not saying we're going to win (Lights Out), but we've got a legitimate top five car."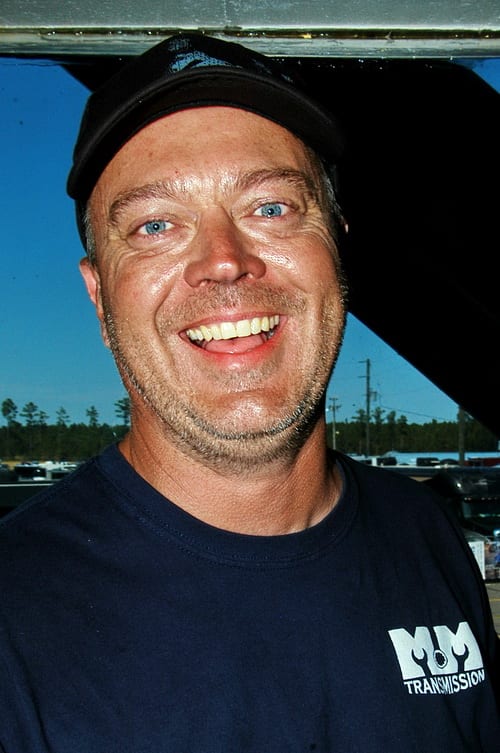 Micke, who owns M&M Transmissions, made a number of changes to the Malibu in the offseason to pick up in the back split, and the car couldn't have responded better. The Jefferson City, Mo. native went a blistering 3.72 in testing, was consistently in the low 3.70s in Bradenton and set the speed record in the second round, going a massive 215.53 mph.
It again opens up a world of possibilities for the season, but Micke couldn't be more excited with the opening salvo he fired in the radial world to start 2018.
"We were stoked," Micke said. "There's a bunch of new stuff on the car, but all the changes we made paid off. We just kept plugging away. It's a race car so you never know what's next, but it gave us a lot of confidence going into Donald's race."
Anticipation continues to be at a fever pitch for Donald "Duck" Long's events in Valdosta, and Micke expects another electric atmosphere at the ultra-competitive radial race. Firmly entrenched in the category, Micke continues to be amazed with the continued growth of the class, and the Lights Out and No Mercy races. It started to explode a handful of years ago and Micke hasn't seen any signs of it slowing down.
"The class is growing non-stop and a lot of it is it's the most badass class in drag racing right now, period," Micke said. "These cars are unbelievable and it amazes me. To be honest, I don't see an end to it. It's jamming. It's so fast, a lot of guys are intrigued by it. New cars are being built right now and every time we go faster, it brings more guys in."
If that's the case, expect a rash of new interest after Lights Out 9. Should conditions be right, Micke predicted something special could go down during the Wednesday qualifying session.
"It's going to be insane, and I foresee somebody could go 3.67," Micke said. "That's my number. Every qualifying run is going to be like the home run derby."
Micke feels he's capable of hitting that 3.67, and he mentioned DeWayne Mills and Stevie "Fast" Jackson as two other possibilities. But Micke also knows he'll have to consistently be in the low 3.70s, much like he was in Bradenton, to win the grueling weekend in Valdosta for the first time. There's no easy path to win a race he calls a marathon, but he's very much looking forward to the challenge.
"At a lot of races there's 3-5 cars that can beat each other. At Donald's, there's 25 cars that can beat the shit out of each other," Micke said. "You have to come off the trailer for Q1 and get a good, solid run in the top 10, and then just be ready to cut it loose at every given moment.
"You have to keep your stuff running through five rounds of eliminations and pace yourself, and also get it in your head you have to be on the tree every round. Everyone's a badass there. There's no easy runs."
Of course, that would make a win that much more rewarding. It's certainly on Micke's to-do list and everything appears lined up for him to contend for the title and the huge payout. Micke is also well aware what a win at Lights Out 9 would mean.
"It's the top deal," Micke said. "To win one of Donald's events, that's our Super Bowl. He built this class to what it is. It's just pure bad ass. His races are the No. 1 races to win, so we're just going to work our ass off. It's the top of the heap if you can win one of these."