For the first time in two races, Flexjet Factory Stock Showdown will have a new winner on Sunday at the NHRA Thunder Valley Nationals at Bristol Dragway. Lee Hartman and his Carrier Services Group Dodge Drag Pak ended Lenny Lottig and his ITI Trailer & Truck Bodies COPO Camaro win streak with a first-round victory Saturday.
Qualified No.16, Hartman would pick up the first-round win against Lottig before leaving the starting line. Lottig would move too early by .006-seconds for a redlight start. Officially, Hartman ran 7.953-seconds at 172.81 mph, the quickest pass of the round.

"Getting that first round win was awesome. We have been struggling but we have been chipping away at this tune up for a while. We had the power we were just trying to get it to the ground. We have a fast racecar and you saw that in the first round," Hartman said. "Lenny has been tearing it up the last couple of races. This was a great win, and I am looking forward to going after three more win lights tomorrow. We won best appearing car this race too, so I would love to get a double win."

The victory came along with a $2,000 pay day thanks to the Flexjet Factory Stock Showdown Bounty Program.

"I knew the bounty was out there when I pulled up beside Lenny. Lenny has been running really well but this Dodge can run with anyone out here. When I saw my win light, I was pretty excited. I am not sure what I will do with the $2,000 bounty money but I am sure I will find a way to put it back into this race car. There is always something. I want to thank everyone that has been helping me. This was a great way to get the race started."

Coming into the session, Lottig had picked up his third consecutive No.1. qualifying position thanks to a 7.803-second pass at 175.48 mph on Friday afternoon.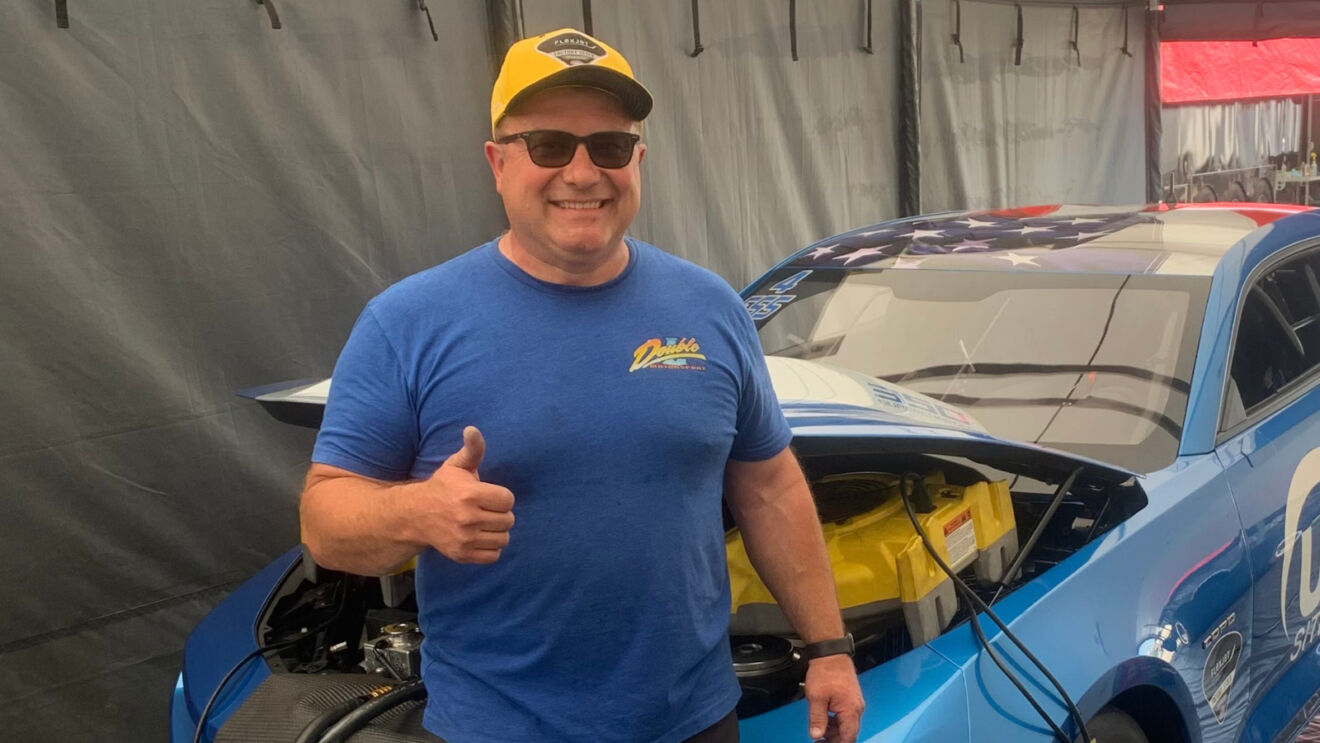 "It's all thanks to my guys, Tommy and Dave. They have been so great, and the Ray Barton Racing engines have been running so strong for us," Lottig said. "I had never been on a roll like this, the wins and No.1s. It was a first-time experience, and I was really liking it. Hopefully, we can pick it back up again at the next one."

Eliminations for the Flexjet Factory Stock Showdown at the NHRA Thunder Valley Nationals at Bristol Dragway continues Sunday with second round at noon, semifinals at 1:20 p.m. and finals at 2:20 p.m.