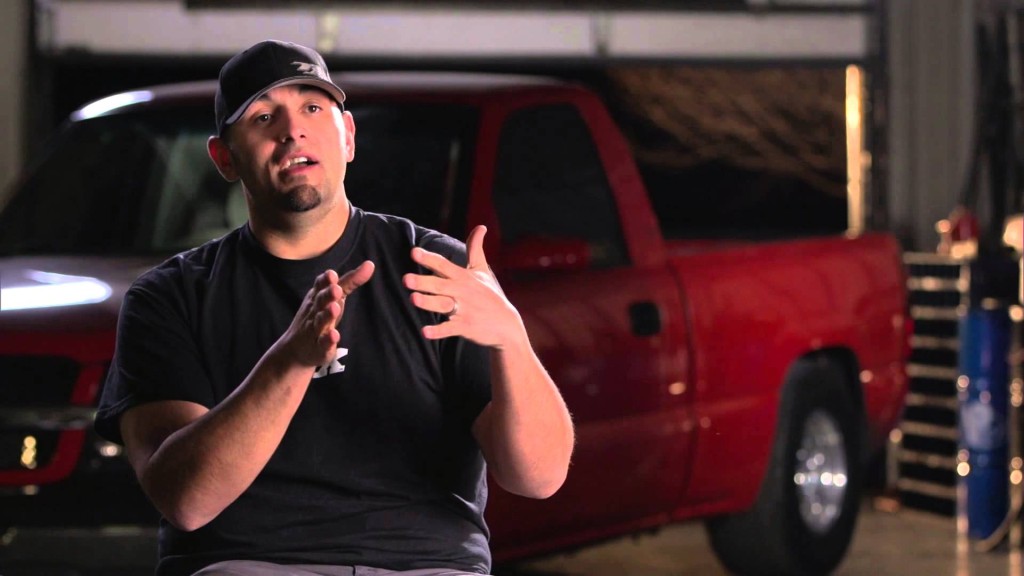 Discovery Channel's Street Outlaws star Justin "Big Chief" Shearer was involved in a two-car accident with Brian "Chucky" Davis while filming an episode early Sunday morning. Davis' Mustang got loose and tagged the rear quarter panel of Big Chief's twin-turbocharged '72 Pontiac LeMans. The fan-favorite, nicknamed "Crow", was totaled along with Davis' Mustang. Both drivers walked away from the crash site, but were transported to an area hospital to be treated for some serious injuries.
"I know we take a lot of heat for racing on the street," says Justin "Big Chief" Shearer, checking in from a medical center nearby the Street Outlaws filming location. "But we take safety as serious as any drag racer. It's just that you don't talk that much about it until things like this happen; that's when you really appreciate all the extra time and money that goes into making a car safe – not just fast."
While expecting a full recovery, "Big Chief" is admittedly beat up following the accident having suffered pulmonary contusions, fractured vertebrae and broken collar bone, amongst other various bumps and bruises.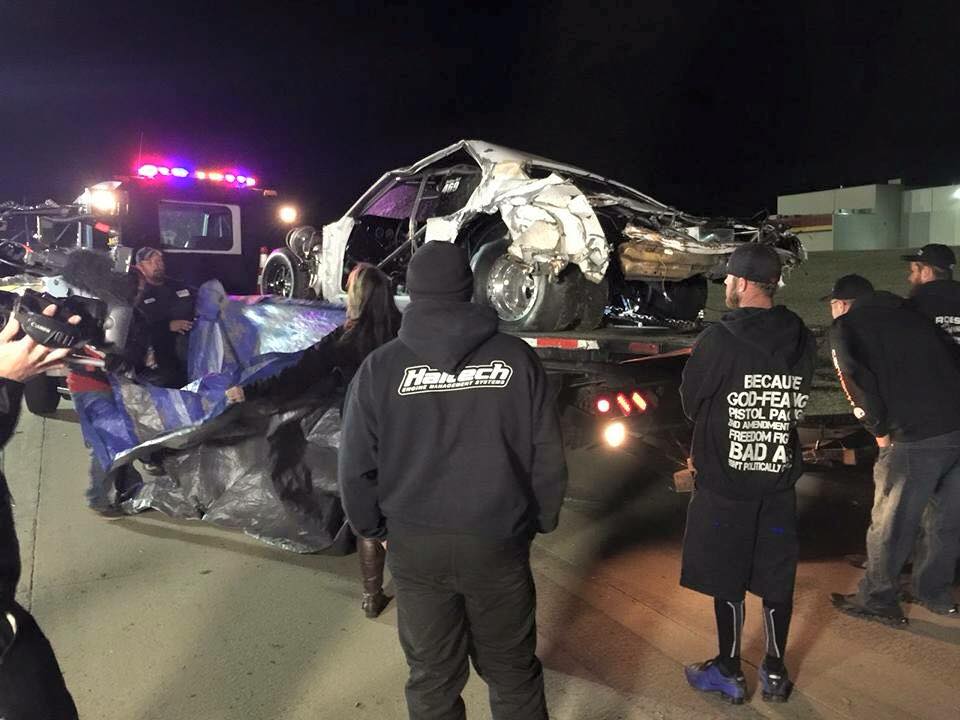 "To be totally honest, back, I think, in 2010, when I took my car to Don Dial Race Cars, I just wanted him to put a new set of ladder bars under the car," continues "Big Chief", who walked away from the harrowing accident with only moderate injuries. "He looked me straight in the face and told me that I was going to get myself killed and that he wouldn't work on the car unless I let him make the car safe. I told him I couldn't afford it, but he told me I had to find a way – that making the car safe was the most important thing. Considering that I was able to get out of the car and walk to the ambulance on my own, after rolling over sideways and, at least from what I'm told, going end-over-end multiple times, I think it says a lot about Don Dial, and I'm forever grateful. He saved my life.
"That disclaimer at the beginning of the show isn't a joke," concludes Shearer. "We know what we're doing is dangerous and we chose to do it anyway – it's a risk we're willing to take, and it's one I'll take again. I can't thank all my friends, family, fellow racers and fans enough for reaching out and showing support."