Justin Ashley has a clear vision for his drag racing future. At just 24 years old, he's got 20/20 vision for 2020, and a graduation to the biggest stage major league drag racing has to offer, Top Fuel eliminator on the NHRA Mello Yello Drag Racing Series.
Justin Ashley Racing announced today it has joined forces with Davis Motorsports to field a Top Fuel Dragster at a minimum of 12 NHRA events in 2020 with the second-generation driver behind the wheel. The team plans to begin testing later this Spring.
Ashley, the son of NHRA U.S. Nationals champion Mike Ashley, has covered a lot of ground in his relatively short career in winning three races in just two seasons. Just as impressive as his on-track success with the 1800CASHOUT A/Fuel Dragster, Ashley has earned a Top Fuel license and graduated from hired driver to team owner.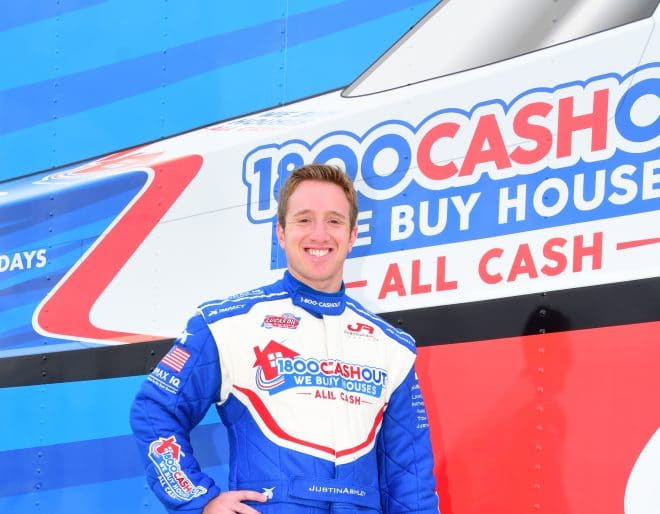 "I was introduced to Dustin Davis and his team through crew chief Lance Larsen," Ashley said. "I immediately felt that this was a partnership that is meant to be. Dustin, the team and I share the same core values when it comes to racing, and we're both passionate about the sport and committed to winning. We expect to field a competitive team that can win any event we attend, and that's what we're preparing for this year.
"We're prepared to compete at 12 events, and we're actively pursuing marketing partners to bolster our program and potentially run all 25."
Ashley's road to Top Fuel has been a calculated approach, and after logging close to 100 laps, father and mentor Mike Ashley has watched him develop into a more than capable driver.
"Justin is a much better driver than I ever was," Mike Ashley said. "He has an incredible and consistent focus that I just never had. He's also a great communicator and representative for his sponsors. I am so proud of this kid. He's come so far, so fast in his real estate and racing career. He has so much on his plate, yet he manages to get it all done and do a great job.
"I'm most proud of the person he's become. He's humble, grateful, kind and wise beyond his years. Money can't buy that. I'm excited to be on his journey, and I'm here to support him and guide him in any way he asks."
Ashley admits the team has purposely played close to the vest over the off-season.
"We prefer to act first, and announce later," Ashley admitted.
Ashley smiles, as he adds, "There's more coming. Stay tuned."