Top Fuel's Josh Hart picked up the victory in the Pep Boys NHRA Top Fuel All-Star Callout on Saturday at this weekend's 54th Amalie Motor Oil NHRA Gatornationals, beating Mike Salinas in the final round to win the bonus event in front of a sellout crowd at Gainesville Raceway.
Brittany Force (Top Fuel) Ron Capps (Funny Car), Troy Coughlin Jr. (Pro Stock) and Gaige Herrera (Pro Stock Motorcycle) all qualified No. 1 at the first of 21 races during the 2023 NHRA Camping World Drag Racing Series season.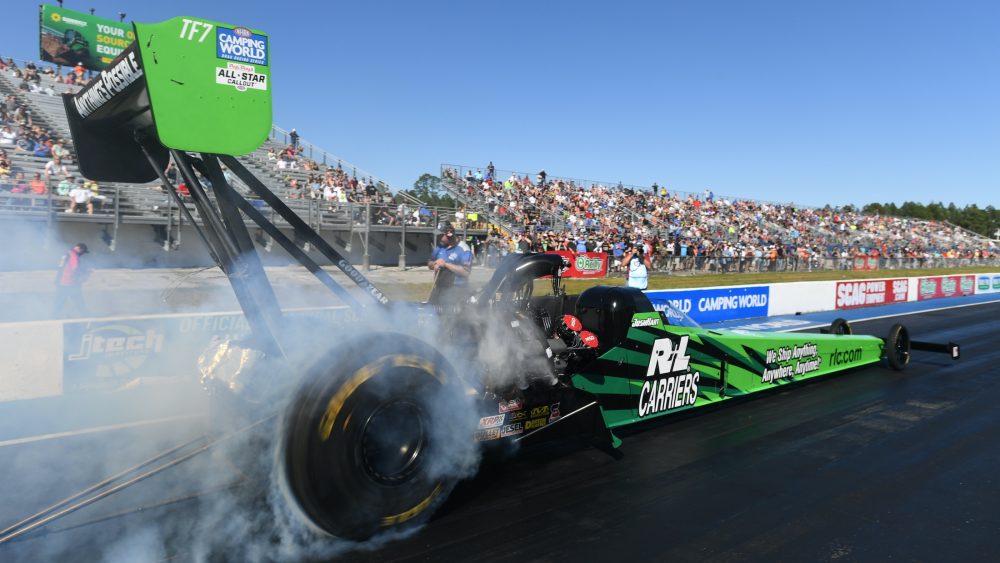 Hart, a local Ocala native, put together a run of 3.748-seconds at 331.53 in his 11,000-horsepower R&L Carriers dragster, knocking off Salinas who went up in smoke on the starting line in the specialty race. Hart beat Austin Prock and defending world champ Force to reach the final round. Two years ago, Hart won in Gainesville in his Top Fuel debut, following it up with Saturday's impressive showing.
"First of all, I guess I'll just say that nice guys don't finish last," Hart said. "The team gets all the credit. That consistency to get it done every time makes me so very, very proud of the team. It's a huge, huge accomplishment for our team. To go out and win a specialty race right off the trailer is pretty awesome. But I'm just the jockey that gets to hit the gas.
"I don't think I knew I was supposed to be nervous or knew that I was supposed to have butterflies two years ago but when you taste it, and then it gets taken away from you and your sophomore season you want to get back to that place. I think we found a little bit of magic and Gainesville has always been good to us. We'll do our best to get this thing in the winner's circle more often."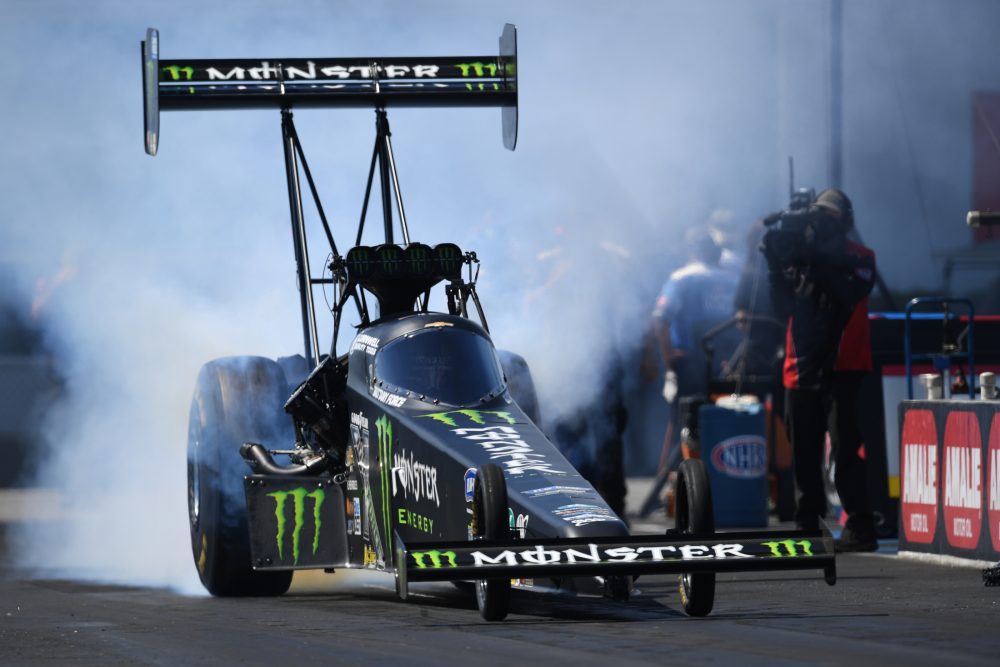 Force's 3.699 at 336.99 from Friday in her 11,000-horsepower Monster Energy dragster handed the defending world champion her 43rd top spot. She'll open eliminations against Keith Murt, while Steve Torrence jumped to second with a 3.723 at 331.36. Doug Kalitta is third with a 3.723 at 327.82.
"It was a bummer to lose out on the All-Star Callout, but we got the No. 1 qualifier," Force said. "We felt good going into (the Callout) and got to the semifinals, but we got beat, so our bigger focus now is raceday tomorrow. We'll put today behind us, and got in that last qualifying session, which was good, solid run for us.
"It's outstanding, to be in different conditions run in and still be able to run that. We missed it the one time in the Callout, but we all feel pretty good."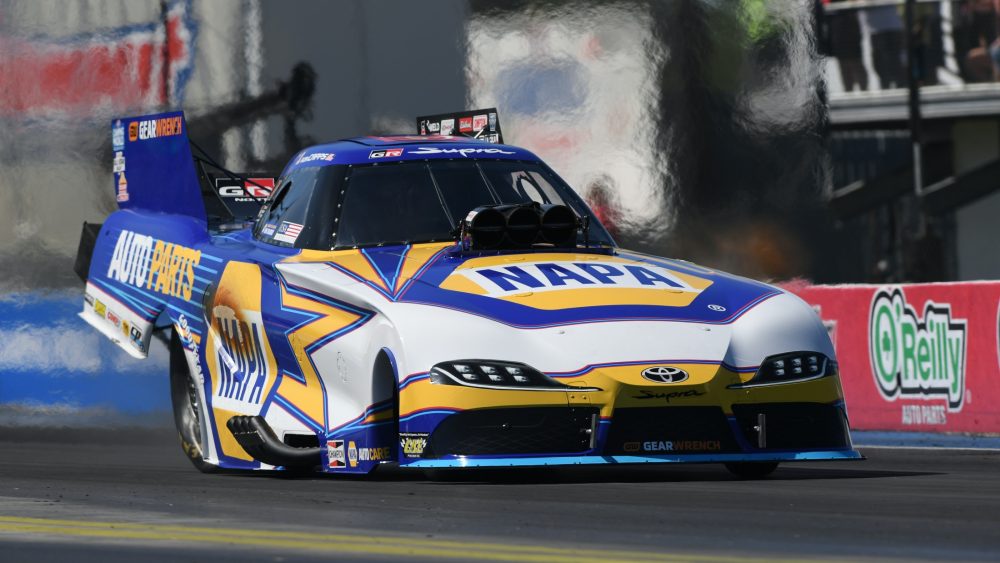 In Funny Car, Capps opened his title defense with an outstanding run to close out qualifying, going 3.874 at 333.25 in his 11,000-horsepower NAPA Auto Parts Toyota GR Supra. It gives Capps 36 No. 1 qualifiers in his standout career, and he'll open raceday against Terry Haddock. Capps lost in the final round of the season-opener last year and ended with his second straight world title, which has him hoping for a big showing this weekend in Gainesville.
"We all talked about how tough it was going to and you saw it in the last session," Capps said. "Last year I end up winning Indy for the first time in my career, then we win the Callout in the same weekend and then we go on to win the championship and it's just a dream year. So, it's almost like how do you top that? But we show up here and we come from behind and we lay down low E.T. My gosh, what a way to start the year."
John Force is qualified second with a 3.878 at 332.59 and Robert Hight was a spot behind after his 3.879 at 333.99.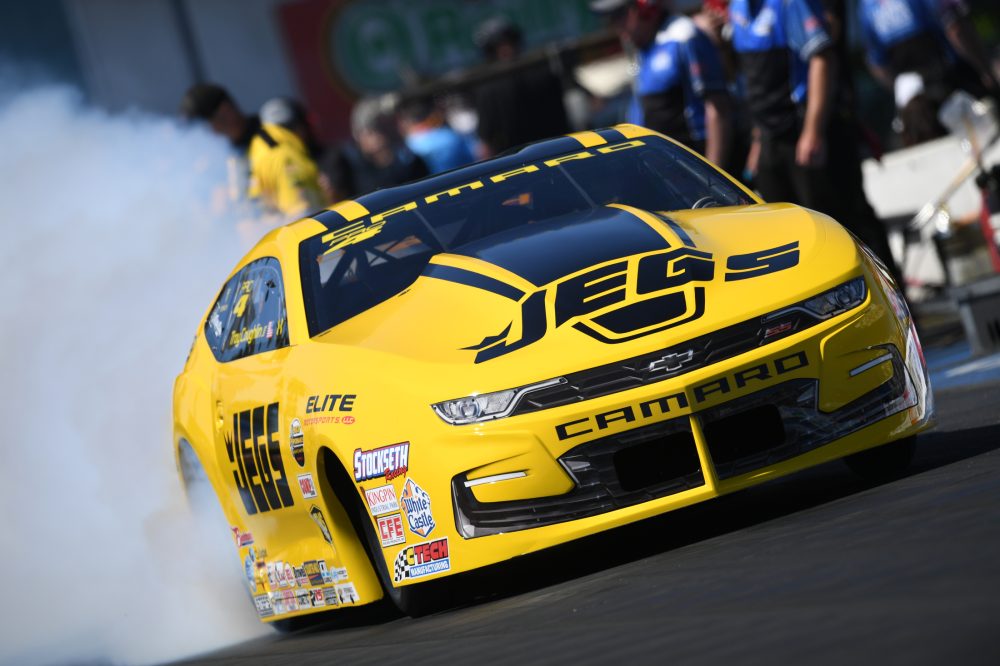 Coughlin made a big move on Saturday in Pro Stock, jumping to the top spot and moving past his teammate, Erica Enders, with a run of 6.515 at 212.29 in his JEGS.com/White Castle/Elite Motorsports Chevrolet Camaro. After a breakout season a a year ago, which included his first two professional wins, Coughlin is off to a quick start in 2023, taking his third career No. 1 qualifier. He'll open eliminations against Larry Morgan.
"I'm very proud of what we've done so far. Kudos to Elite Motorsports and everyone on our team," Coughlin said. "They all work hard and we are a complete family. The guys in the engine shop never stop working. I wish everyone could come to our shop and experience it firsthand. It's just such an honor to be a part of."
Enders, the reigning world champ, qualified second after going 6.515 at 211.73, just missing out on the top qualifier position. Mason McGaha took third thanks to his run of 6.519 at 211.59.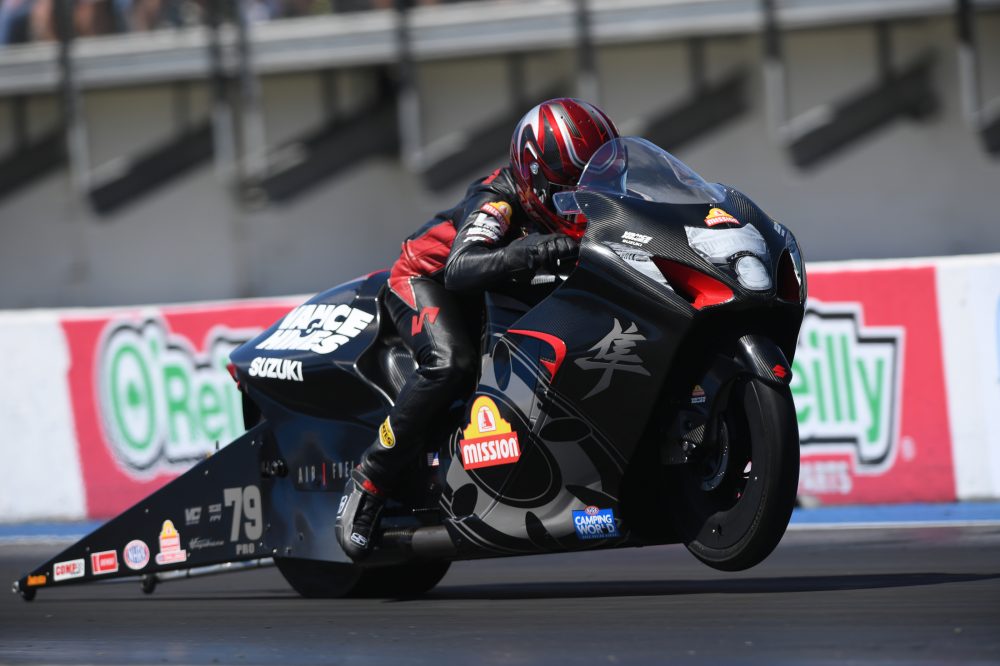 Making his debut for Vance and Hines, rising Pro Stock Motorcycle star Gaige Herrera enjoyed a tremendous day on his Vance & Hines/Mission Foods Suzuki, delivering a 6.685 at 203.49, breaking the track speed record. Herrera made his PSM debut last year and joined the Vance and Hines team in the off-season. He's made a strong impression already and will go for his first win on Sunday, opening eliminations against Ron Tornow.
"I honestly don't have words for this," Herrera said. "Just being here with the best team in Pro Stock Motorcycle is a dream and then to run 6.68 on back-to-back runs and then go 203. It's been an awesome journey so far. It's still not real to me. When I got that phone call from (Vance & Hines crew chief) Andrew Hines in November it took a while to sink in. Then I got my new leathers and realized I'd be riding the best bike in the class."
Steve Johnson's 6.746 at 198.90 kept him second and rookie Chase Van Sant took third in his first PSM race with a 6.747 at 200.80.
Eliminations for the Amalie Motor Oil NHRA Gatornationals begin at 10 a.m. ET on Sunday at Gainesville Raceway.