Jordan Vandergriff will be entering this weekend's Gator Nationals as the first driver of the Bob Vandergriff Racing Driver Development program. Vandergriff will be piloting the A/Fuel dragster tuned and owned by Anthony Dicero of the Nitro University.
Jordan Vandergriff, nephew of Top Fuel team owner and pilot, Bob Vandergriff Jr., will be racing under the Bob Vandergriff Racing Driver Development program with sights on Top Fuel in the future. The BVR driver program has teamed up with the Nitro University and Anthony Dicero. The team will make a 12-race tour for the 2018 season.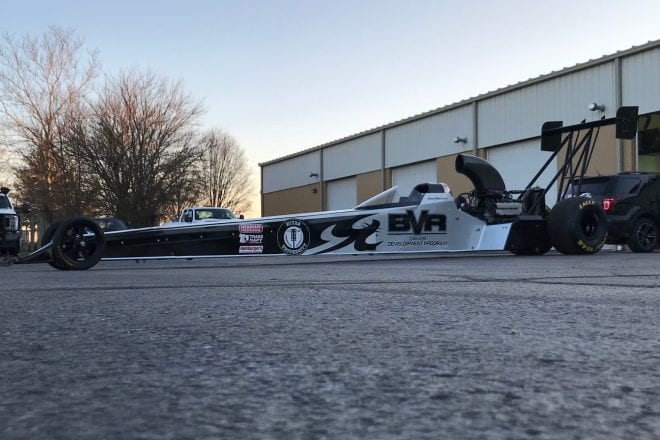 "I'm looking forward to watching Jordan compete, it has been a dream of his to do this and I've been really impressed at how quickly he's progressed in the car," says Bob Vandergriff Jr. "The next step for him now is to line up against somebody and I think he's now ready to do that."
The team recently attended a private test session at the Palm Beach International Raceway in West Palm, FL. Jordan made a total of 8 runs and posted a stout 5.34 at 263 mph run. With testing completed, Vandergriff is ready for the big stage.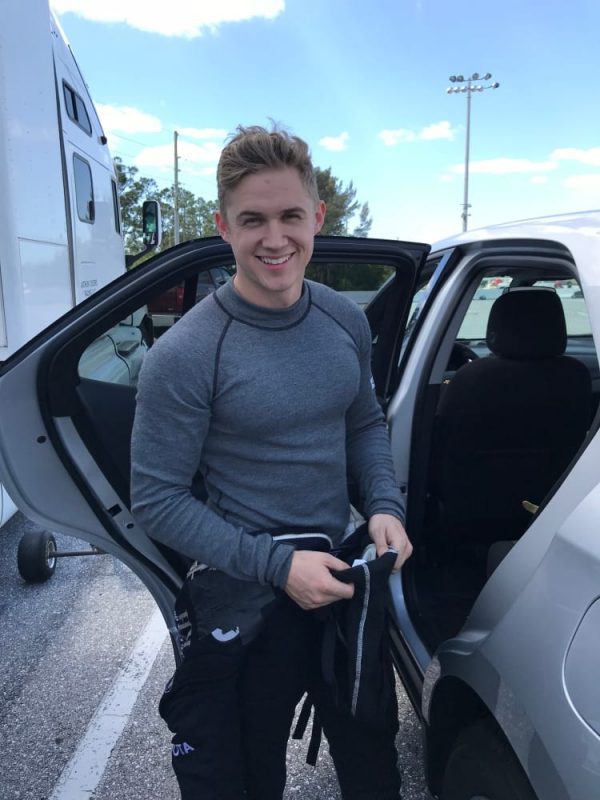 "I am extremely excited and grateful for the opportunity to make my debut at the Gator Nationals," says Jordan Vandergriff, 23. "It is a dream come true and an honor to compete against the best Top Alcohol drivers in the world."
With the collaboration between BVR driver development program and Nitro University, Bob Vandergriff is excited about the future of the sport.
"The partnership between Anthony Dicero and myself is exciting. Not only with my nephew driving, but our plan is to create opportunities for other young drivers to compete and help them with the progression of their careers as well."
Jordan will also represent the companies of Hedman Hedders, Trans Dapt Performance, and Hamburger's Performance Products. The Nitro University represents Clevite, CP Carrillo, Lucas Oil, Manley, TBM Brakes, XRP, Manton, Boninfante Friction, and PXP Racewear.
The weekend is set for 3 rounds of qualifying on Friday and Saturday with eliminations beginning Saturday at 5 pm.