Drag racing veteran and Street Outlaws star Jerry "Monza" Johnston has been a fixture in the Midwest street car scene for over three decades. Famous for the 1975 Chevy Monza that earned him his nickname and solidified his place in the Oklahoma street race scene, Monza has been a significant character on Discovery Channel's Street Outlaws since its creation, as well as a regular on the show's various spin-offs, including the wildly popular Street Outlaws: No Prep Kings (NPK) since 2018. He's been a regular part of the racing reality television show's storyline, and his recent decision to not participate in the sixth season of NPK has left fans and fellow racers with questions.
Monza's decision was reportedly based on contract disagreements, making it clear that, while he's not afraid to take risks on the track, he also treats his racing as a business. Details surrounding the contract have not been made public, but inside sources confirm that they can vary greatly from person to person, and are subject to change upon completion or renewal.
Despite his absence from NPK, Monza isn't hanging up his racing gloves just yet. He recently gave his fanbase a glimpse into his thought process via his YouTube channel, where he discussed his future plans and answered the questions about his NPK departure.
"It's my life, so I want my hands on everything before I go test it," he declared, aiming to answer questions as to how soon he intends to test his new hot rod. "I know I got a car that'll run right beside anybody there. It has to, it's all top-notch."
Monza also touched on the financial implications of racing, making it clear that, although he's passionate about his craft, he also needs to be pragmatic. "What I can't do is go out and chase No Prep Kings all year and spend everything that I've made in the last 10 years," he confessed. "I'm 56 years old so a lot of these guys I race with are a lot younger. They're not putting money up for the future. I can't go out here and blow $150,000 this year chasing all the No Prep Kings [races]. I need to make money doing this – this is my job."
Moreover, he expressed his reservations about the situation he finds himself in, "I've been doing this for 11 years. I'm not claiming I'm any better than anybody, but I have been there for 11 years helping build the Street Outlaw brand and I feel like I shouldn't have to spend my savings to go follow it around."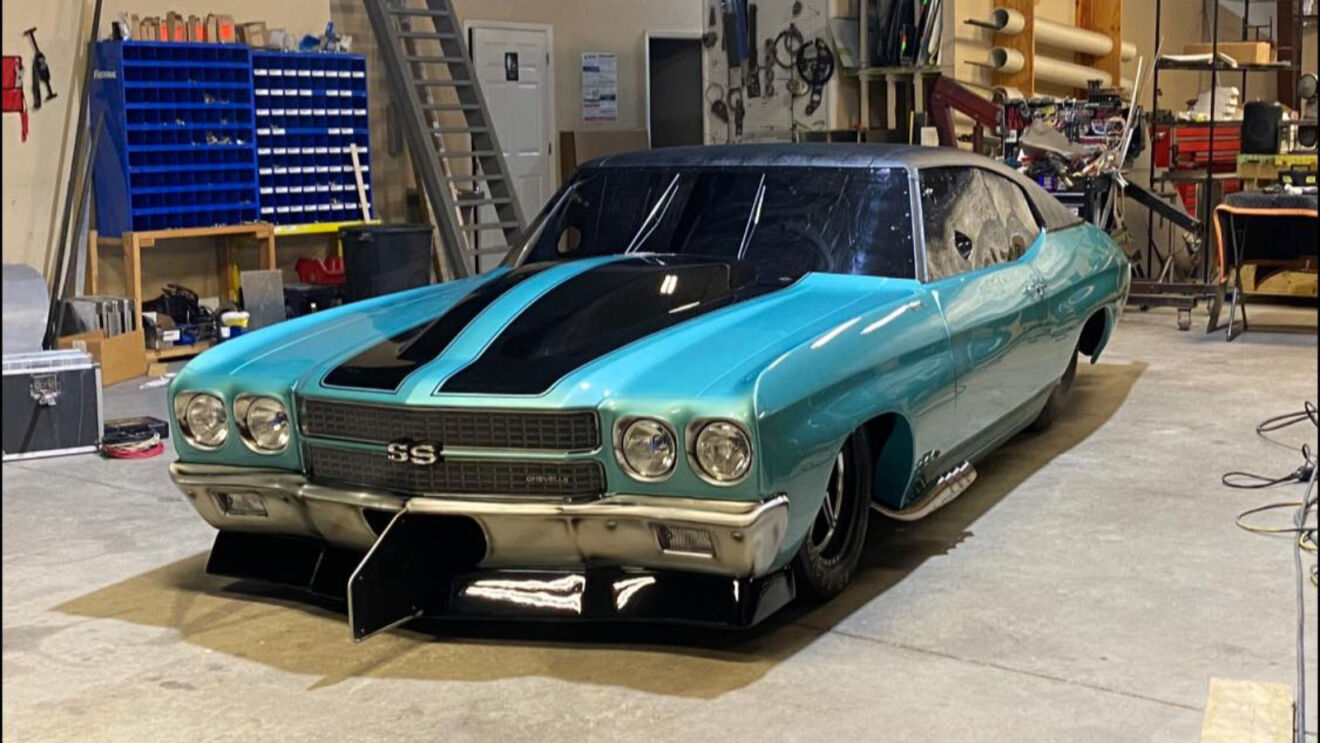 But Monza has no plans of bowing out of the racing scene altogether.
"One way or another we're going to race it," he asserted. "You will see that car out this year I promise, I just don't know where yet, but it will be raced and I will be driving it. I'm not broke, so I don't have to do none of this. But I want to."
Monza concluded, "We're going to start setting up appearances. We're talking with tracks now to setup dates. It's looking like the middle of July before we are quite ready. Going to make some travel rig changes and get the car tested."