Many of the most competitive race cars found on drag strips around the drag-racing world have rolled out of the Moscow Mills, Missouri, manufacturing facility of Jerry Bickel Race Cars. The company that advertises itself as "The One Stop Chassis Shop" has every right to be proud of its well-earned reputation.
From Pro Stock to Pro Mod and everything else with doors in between, JBRC has designed it, refined it and fabricated it. Top competitors in NHRA, IHRA, PDRA and a number of other sanctioning bodies rely on the all-around race winning performance associated with cars and components from JBRC.
This season Jerry Bickel Race Cars will be a primary sponsor of the PDRA as well as offer a contingency program to racers in several classes.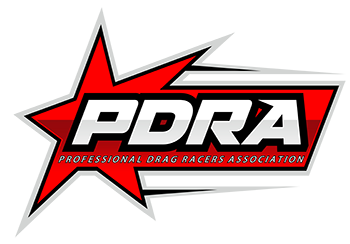 "I think the PDRA is going to be a great place for so many top racers to compete," said company owner Jerry Bickel. "It's going to be a place where everyone will want to go and for our part I know lots of our customers will be involved. We have had great success with the Pro Nitrous and Pro Extreme categories in particular, and we felt we wanted to help our customers as well as help the sanctioning body out by participating. We're looking forward to being involved with the PDRA this season."
In addition to complete cars and chassis, JBRC also offers an extensive line of performance parts, everything from cooling systems to gears, axles, driveshafts, wheels, bellhousings, clutch kits and so much more. This truly is a one-stop destination for anyone interested in building or maintaining a performance vehicle.
JBRC utilizes the assembly line method in their race car construction, allowing the fabricators to perform the same specialized job on every chassis. Their facility is state-of-the-art, featuring a temperature controlled manufacturing area and all the tools necessary for the construction and assembly of quality race cars and related components.
"It's great to have Jerry Bickel Race Cars associated in such a significant way with the PDRA," said PDRA Race Director Bob Harris. "Jerry and his people have contributed in such a huge way to the sport of drag racing by providing competitors with safe and well-built race cars capable of winning races and championships regardless of the class of competition. They do great work, and provide an extremely valuable service to racers. We are proud to have them a key part of PDRA."