Earlier this year, the JCM Racing team announced the addition of a driver development program, aimed at helping young drag racers interested in pursuing a career in NHRA's professional ranks. The program launched with three rising NHRA upstarts on its roster, lending support to Waylon Bennett, the 2022 Division 2 Jr. Dragster champion, Kayleigh Hill, who made her Super Comp debut on the Division 5 circuit this season, and Wyatt Wagner, a two-time JEGS All-Star who is currently competing for his third Division 5 Super Stock title.

Now, as the 2023 NHRA Camping World Series season approaches the final stretch, JCM Racing is pleased to announce it is opening up the driver development program to new applicants for the 2024 season. The program will be open to Jr. Drag Racers who already have an established Jr. Dragster operation in place and plan to compete on a regular basis in 2024. Potential candidates must also possess a minimum 3.0 GPA and have established social media accounts. Applications will be accepted September 3 – 9 via online submission. The 2024 class will be announced at the Performance Racing Industry show in Indianapolis in December.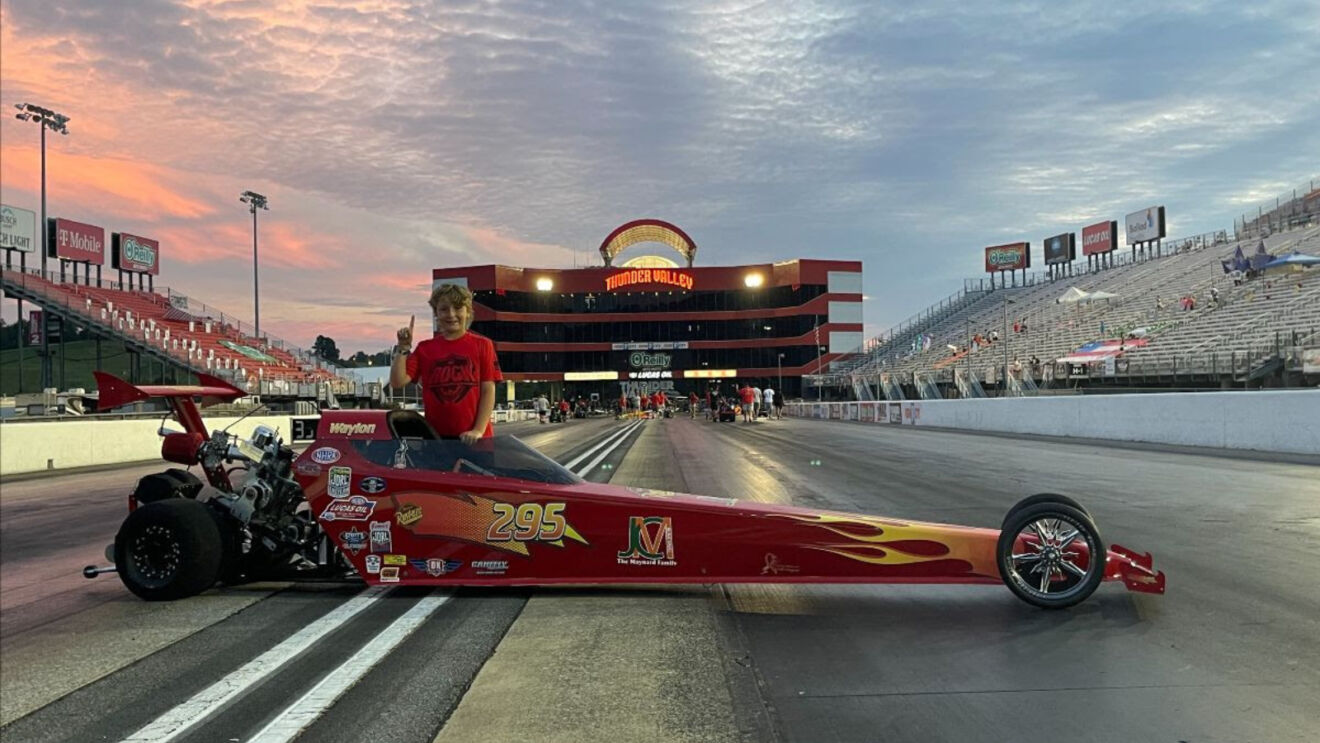 While there is a financial aspect involved, Joe C. Maynard, who oversees the program, believes the true value lies in the access the developmental drivers have to the JCM Racing team and its resources.

"We're giving these future stars the opportunity to learn invaluable skills that they will be able to apply as they climb the NHRA ranks," explained Maynard. "We're not here to be sponsors for these kids. Rather, we provide them access to our professional drivers so they can lean on them as a resource, whether it be to get their advice on in-car procedures, how to stay calm under pressure, or interacting with fans, for example. Our developmental drivers have access to our vendors and our management staff; they can work with our marketing team on pitch decks, with our PR and social teams on best interview and social media practices. It's truly an invaluable experience for someone whose ultimate goal is to one day compete out here in the pro ranks."

Since launching the JCM Racing organization just over a year ago, the Maynard family has already made an indelible mark on the world of straight-line racing. In addition to campaigning the SCAG Power Equipment Top Fuel dragster piloted by Tony Schumacher, the Maynards have partnered with Tim Wilkerson and Justin Ashley to form Maynard Wilkerson Racing and Maynard Ashley Racing, respectively. And while the JCM team is actively focused on adding to their win tally, currently at seven NHRA national event victories, they're equally committed to the future of the sport.

"NHRA Drag Racing is something my family and I are passionate about and we want to see it continue to thrive for many years to come," said Maynard. "We feel with a structured program like ours, we're able to give these future stars a leg up as they work to become the next Tony Schumacher or Justin Ashley or Tim Wilkerson."

The 2024 JCM Racing driver development online application will open on Sunday, 9/3 at 8:00 a.m. ET, and close on Saturday, 9/9 at 5:00 p.m. ET. Any applications sent via mail, email or social media direct message will be automatically disqualified. For more information, please visit JCMNitro.com/driver-development.