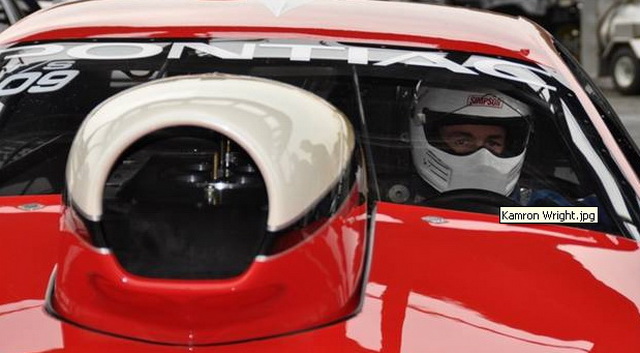 Day 1 is in the books and of the hundreds of drivers on hand at Memphis International Raceway on Friday, all are one step closer to taking their own sizable chunk out of the huge weekend purse and possibly a world championship at the IHRA Summit Racing Equipment World Finals in Tennessee.
The opening day of the IHRA Summit World Finals (Oct. 12-14), was all about the Summit Racing Equipment Sportsman Spectacular presented by AMSOIL as drivers qualified and finished a single round of eliminations in addition to the re-entry round all on Friday. The open field Summit Sportsman Spectacular will conclude on Saturday before the IHRA moves into its championship portion of the program with the Summit SuperSeries presented by AMSOIL and Moser Engineering on Saturday and Summit Tournament of Champions presented by AMSOIL on Sunday.
Until then drivers not already qualified for the Summit Tournament of Champions are left fighting in the Sportsman Spectacular for the previous few spots remaining in the tournament. Non-qualified drivers have extra incentive to win as a victory may just move them into the TOC later in the weekend. Not to mention the $5,000 prize awarded to the seven winners on Saturday.
Through one round of eliminations, five of Friday's top qualifiers are still alive in the Summit Sportsman Spectacular including top dogs Kamron Wright (Top Sportsman, above)), Joel Warren (Stock), Patrick Forster (Quick Rod), Joe Tankersley (Super Rod) and David Boudreaux (Hot Rod). The other two class top qualifiers Chase Murray (Top Dragster) and Mark Nowicki (Super Stock) did not survive the brutal opening day.
Of the 35 drivers to qualify in the top five of their respective class, 27 are left standing going into Saturday.
Beginning in IHRA's premier doorslammer class, Kamron Wright of Odessa, Texas took the Top Sportsman top spot with a solid 6.688, 206.45 lap in the beautiful Tennessee fall air. Tennessee native Mark Pickens qualified second, followed by Donny Urban, Russell Marr and Calvin Butler. All five drivers survived day one eliminations and will live to race another round – one of only two classes with a perfectly intact top five.
In IHRA's quickest and fastest sportsman class Top Dragster, only top qualifier Chase Murray didn't advance out of the top qualifiers. Murray, from Orange, Texas, took the top spot after two qualifying passes with a 6.347, 216.45, but fell in round one by a narrow margin to former champion Scott Ball. Eli McGee, of Gray, La., qualified second, followed by Brett Nesbitt, Scott Doyen and Gordon Cole. All of those drivers advanced to Saturday.
Some of IHRA's toughest competition came in the Super Stock and Stock ranks as dozens of drivers battled it out in the two classic classes.
In Super Stock three of the top five qualifiers moved on, however the man in the top spot Mark Nowicki of Gaylord, Mich. did not make day two. Nowicki took the top spot in his '98 Avenger, but fell to the legend Anthony Bertozzi. Nowicki elected not to enter the re-entry round and instead focus on his TOC campaign. Pete Peery of Bowie, Texas qualified second, followed by Gianni Cantusci and David Latino who all moved on. Fifth place qualifier Mark Young lost in both round one and the re-entry round.
Stock top qualifier Joel Warren out of Clinton, N.C. also remained alive after a solid day one behind the wheel of his '98 Camaro. Also qualifying in the top five were Louisiana's Jimmy Hidalgo, B.J. Bianchi, Verne Buchanan and Amy Faulk. Hidalgo and Buchanan are no longer dancing.
Wrapping up the weekend were the Rod classes which suffered far less carnage than the other classes.
Quick Rod had the most first round losers among the top qualifiers as third place qualifier Steve Muller and fifth place man Danny Melton both fell short. Patrick Forster, of Pittsburgh, Pa., qualified first, while John Biermann and Jacob Otto rounded out the top five.
In Super Rod Elkton, Tenn. native Joe Tankersley topped the class behind the wheel of his '70 GTO and is still dancing. However second place man Donald Webb of Four Oaks, N.C. was not so lucky, falling in both the opening and re-entry rounds. The rest of the top five – Charlie Kenopic, Mike Brunell and Chris Yates – are still in the show.
Finally in Hot Rod all five drivers won in round one and will live to play another day. David Boudreux topped the charts behind the wheel of his '69 Mustang, followed by Texas native Ray Dew, David Bills, Michael Schiberl and Ronnie Maggard.
The Summit Sportsman Spectacular will conclude Saturday afternoon followed by time trials for the Summit Tournament of Champions and Summit SuperSeries runoff immediately following. The weekend will conclude on Sunday with the running of Tournament of Champions.
(Photos courtesy IHRA; Click to enlarge)