Ida Zetterström and team RF Motorsport raced to the win at the prestigious NitrOlympX event at Hockenheim Ring, Germany.
The event was the second to last event of the FIA European Championship, and Zetterström extended her championship lead up to 100 points ahead of Susanne Callin.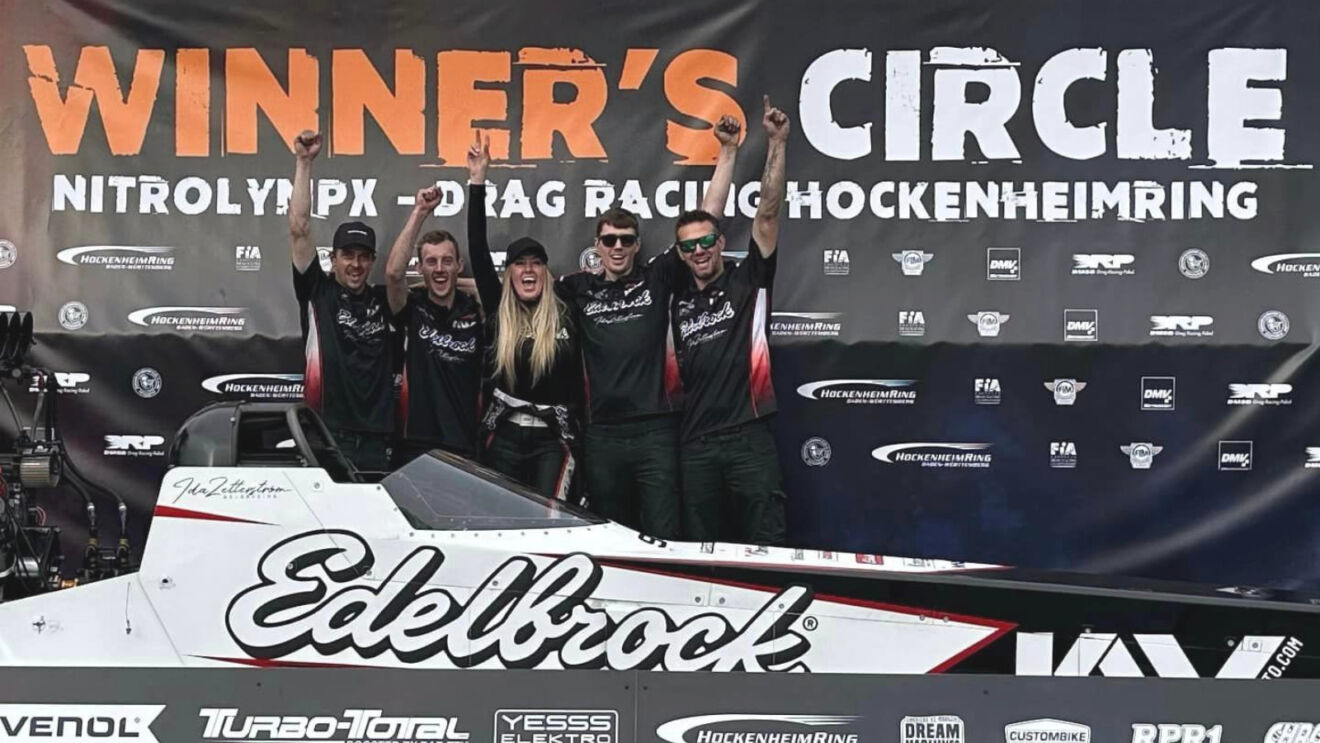 The final round of the NitrOlympX was a close one with a tight side-by-side race against Jndia Erbacher with Ida's 3.92 to Jndia's 3.93, Ida being away first of the line and staying just in front the whole way.
This was Zetterström's first win at the Hockenheim ring and her third stop Fuel win of the season, having a win at Santa Pod Raceway at the FIA season opener back in May and a win at the non-points race at Mantorp Park back in July. Zetterström made it to the semi-finals at Tierp Arena in July, but the event was caught short due to rain; therefore, no winner was crowned.
At the August event at Tierp Arena, Zetterström saw her first and only loss so far this season when she fell short to reigning Champion Antti Horto in the semifinals after losing traction before the 330ft.
With a steady grip of the Championship lead, Zetterström and the RF Motorsport team will end the FIA Championships season with the final event at Santa Pod raceway on September 8-10. This weekend, Zetterström will be at the NHRA U.S. Nationals in Indianapolis, Indiana, as a spectator before she flies back to the UK for the European Finals next week.