Ida Zetterström and team RFMotorsport double up at Santa Pod Raceway, taking home the event win at the final FIA Top Fuel race of the year and securing the 2023 European Championship title with a 120 points lead ahead of runner-up Susanne Callin.
The event win was Zetterström's fourth of the season, three of them being FIA events. Having lost only one round all season, Ida and her team have been consistently strong and shown their pace straight from the start by setting two new European records at the first event of the season with a 3.77 E.T. record and a new European speed record of 321.01 mph. From there, Ida then went on to win the event.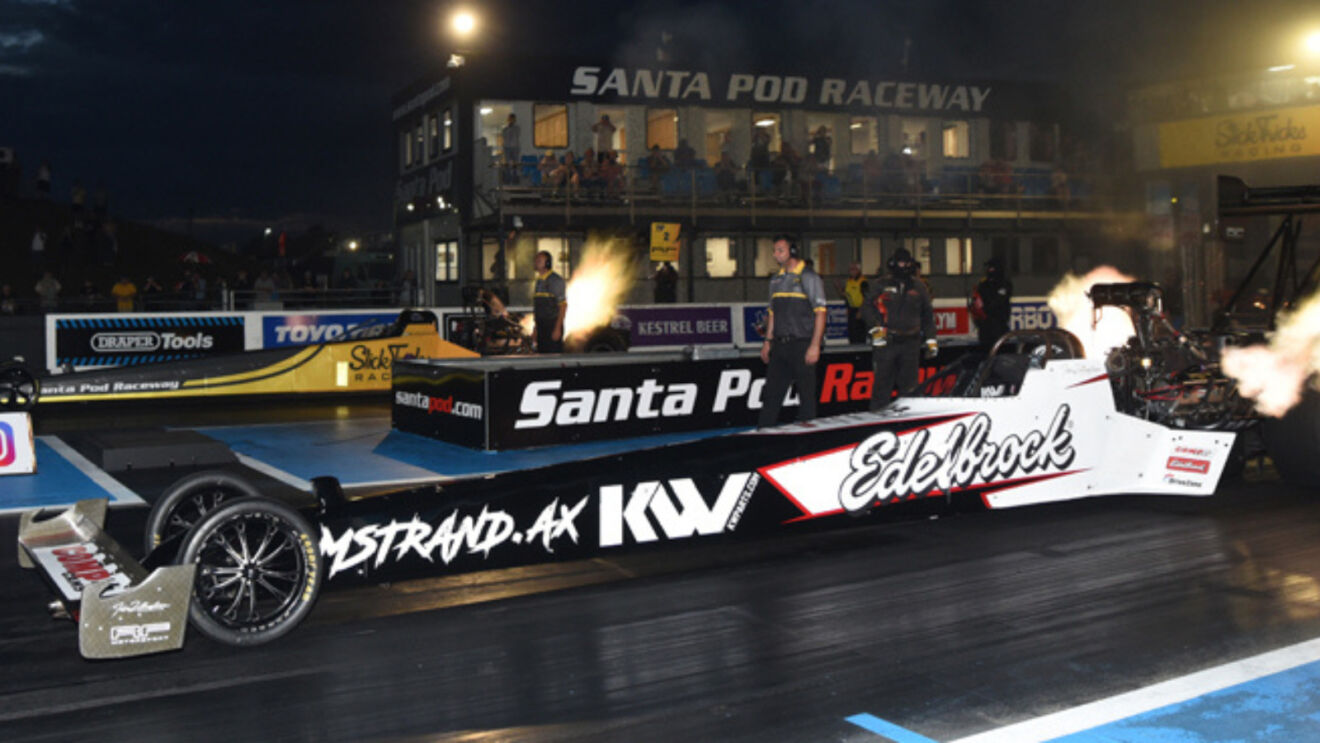 The finals were run late Sunday night after bad weather found its way to the track that afternoon. The weather caused the final rounds of racing to be pushed back by several hours.
Once the race was over, Zetterström wrote on her social media, "We just doubled up in the Edelbrock Performance Top Fuel here at Santa Pod Raceway by winning the European Finals with a 3.91 in the dark and taking home the European Championship title. [I am] incredibly proud of my RFMotorsport team and the performance we have shown this year, losing only one round all year, numerous No. 1 qualifiers, running consistently, and taking home the European Records for both speed and E.T. and the overall championship victory.
"Thank you to all our partners for an incredible year – more recaps to follow, but for now – we're gonna celebrate this championship," she concluded.
Last weekend marked two years since Ida finished her Top Fuel license with Norwegian team owner and crew chief Rune Fjeld and team RFMotorsport, and this season marked her second full year in the FIA Top Fuel category. With global partnerships with companies like Edelbrock Group, Dodge Europe, and European KW Parts, Zetterström has been generating buzz on both the U.S. and European markets throughout the season.
Ida has been vocal about her dreams of racing in the NHRA series in the future, stating, "I already have my NHRA license and I'm ready for NHRA racing. I'm actively striving towards my goal of racing in the USA. I can't give you any news of me racing there yet, but know that it is something I'm working on for the future. Top Fuel and drag racing get my heart racing, and I'm here to stay."