As race teams enter the final month of preparations for the NMCA Muscle Car National event series, the championship-winning powerhouse Holbrook Racing Engines is named as Presenting Sponsor of the popular NMCA Muscle Car Mayhem event March 5-8, 2020 at Bradenton Motorsports Park.
Chris Holbrook, an IHRA and NHRA world champion driver and engine builder as well as founder of the Michigan-based engine shop bearing his name, had this to say about their increased involvement with NMCA.
"We really like the way NMCA treats its racers and the wide variety of categories offers a great opportunity for us to increase our customer-base," Holbrook said.
NMCA General Manager and National Event Director Rollie Miller was quick to share his enthusiasm for the new sponsorship.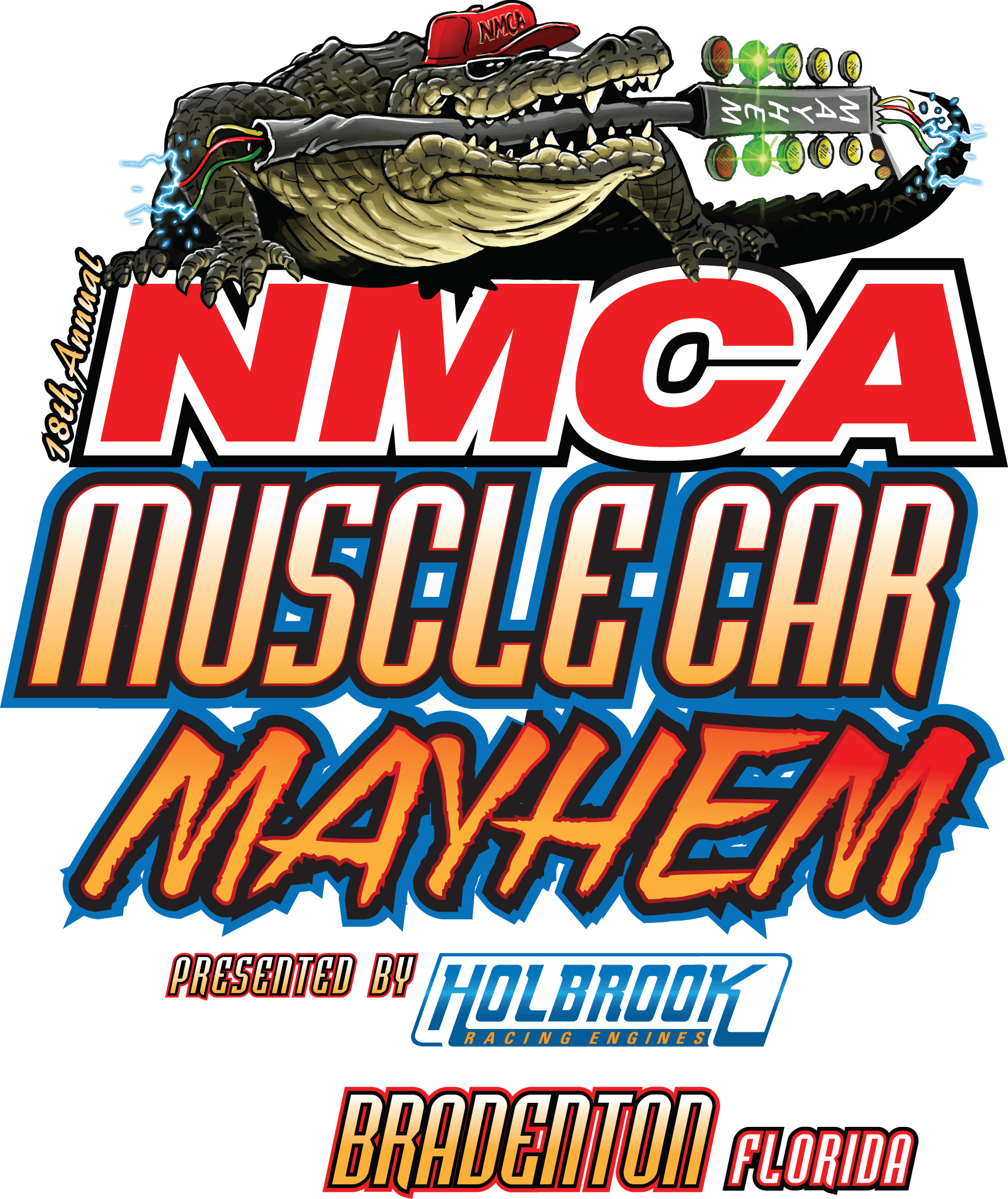 "Chris and his customers have raced with us in the NMCA and also in the Cobra Jet Showdown at the NMRA Ford Nationals series," Miller said. "We are happy to help bring his brand to our community. The 2020 seasons is going to be fast and Holbrook will be supplying engines to many of the front-runners."
Holbrook Racing Engines is known for its versatility in engine packages and custom designs for specific applications from nitrous and boosted Top Sportsman and Pro Modified to rules-restricted classes such as Stock Eliminator. It was a successful 2019 for Holbrook Racing Engines Cobra Jet engine program, securing both factory hot rod championships including the NMCA Factory Super Cars title with customers Drew Skillman and Bill Skillman.
The NMCA Muscle Car Mayhem presented by Holbrook Racing Engines is the first event of the six-race series for the second largest drag racing sanctioning body. Following the season opener the tour moves north to Atlanta Dragway (Commerce, GA) April 2-5. The third race takes place at World Wide Technology Raceway at Gateway (Madison, IL) May 28-31 and the fourth stop is the biggest event on the schedule, the Nitto Tire Super Bowl of Street Legal Drag Racing at Route 66 Raceway (Joliet, IL) July 30 to August 2. The fifth stop is Summit Motorsports Park (Norwalk, OH) August 27-30 and the finale takes place at Lucas Oil Raceway at Indianapolis (Indianapolis, IN) September 24-27 with the Scoggin' Dickey Parts Center NMCA World Street Finals.