Richard Hogan knew the reality of the situation even if others did not want to believe it. So while many spent time questioning whether or not Hogan, the crew chief for Steve Torrence's Top Fuel dragster, and legendary renowned tuner Alan Johnson, brought on as a consultant for Torrence's and Brittany Force's teams, could work together, Hogan already knew the answer. Some of it came from previous experience—Hogan worked for Alan Johnson Racing in the late 1990s through the early 2000s—some of it was knowing their personalities, and the last portion was an equal drive to see Torrence thrive during the 2016 NHRA season.
"If you asked anybody in the sport, so to speak, different crew chiefs and owners, I don't think anybody really thought it would work," Hogan said. "I didn't think there would be a problem, but I might have been the only person who believed that—and maybe AJ.
"I've know AJ for a long time and I've been around him a lot so I wasn't concerned, but I don't think anybody else thought it would come out like it has. AJ knows how I do my own thing and he knows how to work around that, and I've known him long enough to know some of his ways of how he looks at things. Whether we agree or not, it isn't big deal to either one of us. There's definitely not any head butting between the two of us because we know it's such a narrow window of how you can run one of these cars."
Surprisingly, it hasn't come with major changes and Hogan is the first to admit that, even with Johnson aboard. There have been improvements to the chassis and tires, but the crew is experienced and talented, giving Hogan a great base to chase a world championship. Hogan also has a unique perspective of why being a one-car team has helped in at least one regard.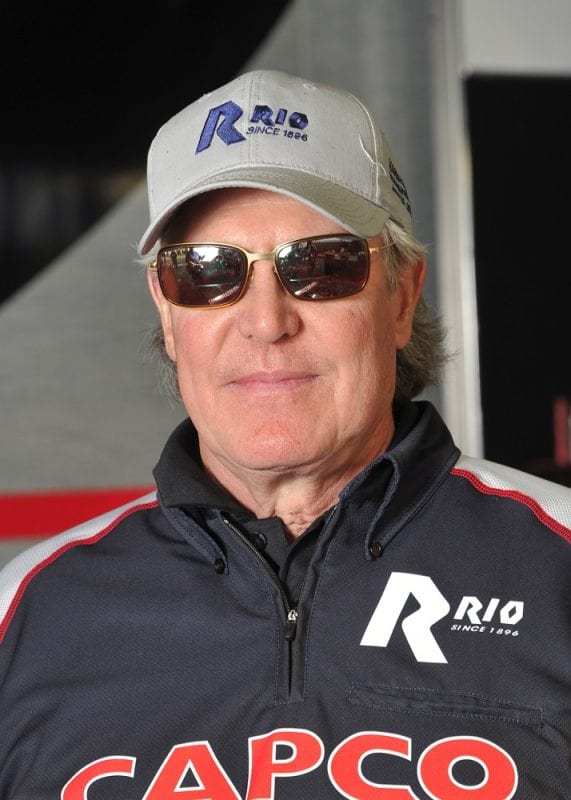 "What I think we have that works well is we're so strict on our maintenance, as far as the quality of the parts we have and where we set the tolerance for a lot of the things so that we generate as much horsepower as we can for whatever conditions we're in," he said. "Some of it is just really small things that we seem to pay attention to and the Torrences have been really good at understanding the amount of money it takes to stay in that narrow. Everybody has really, really nice stuff, but we try to keep ours so basically everything is brand new. We do things a little bit different and because it's a one-car team and we're not competing in the shop with other teams over who gets what; we set our own level in that department. I think that makes it easier for me to keep the engine power level up to where it needs to be to run (well) these days."
That's not to say Hogan doesn't use information from Force's dragster to help with Torrence's performance. There are obvious differences in the two cars, whether it is the chassis or Force running with a canopy, but at the very worst it's a way for Hogan and Johnson to bounce ideas back and forth. Having different approaches has benefitted both as well, even if Hogan has to go in an entirely different direction at times.
"When it comes to the clutch area, we kind of have to just do our thing there. I can get some data from them in that department, but it's only relative with the disc he's using versus the disc we have," Hogan said. "Even if I see something there that I like that they're doing, it may not work with our car just because of the disc package. The tune-up, we're really close to the same. Our fuel curves are real close to the same. We've just refined that between the two cars, but sometimes it's hard to trade data because of the difference in clutch discs."
Regardless, there are not any secrets one way or another, which may be the best way for Hogan to know that things have worked out almost perfectly, perhaps much to the dismay of the naysayers. In fact, it might be working out better than even Hogan could have expected, bringing out the best of him in the process.
"Because of (Johnson's) resources, as far as his skills, parts building and things like that, I can tell him what I think I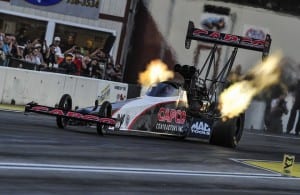 need and he can come up with his version of it," Hogan said. "He has the education and the smarts to build anything we need, or I can go to him and question, 'If I change this, what are the results going to be?' especially when it comes to some of the clutch parts and pieces. That, for sure, is an advantage for me."
What is at the very least a unique situation has worked almost seamlessly for Hogan and Torrence since Johnson's expertise was added to the mix late last year. Torrence went to five final rounds, winning twice, and sat third in points heading to Indy, despite also missing a race due to a mid-season health issue.
"Both Richard and Alan have been able to feed off of each other. Alan is a more swing-for-the-fence type of guy, while Richard goes down the track every lap on a hot race track. Combining the two ends of the spectrum has been good for all of us," he said. "We've been able to run well when the conditions weren't great and now we're the national record-holder (running 3.671 in Sonoma). It's completely a product of these two guys being an open book to each other."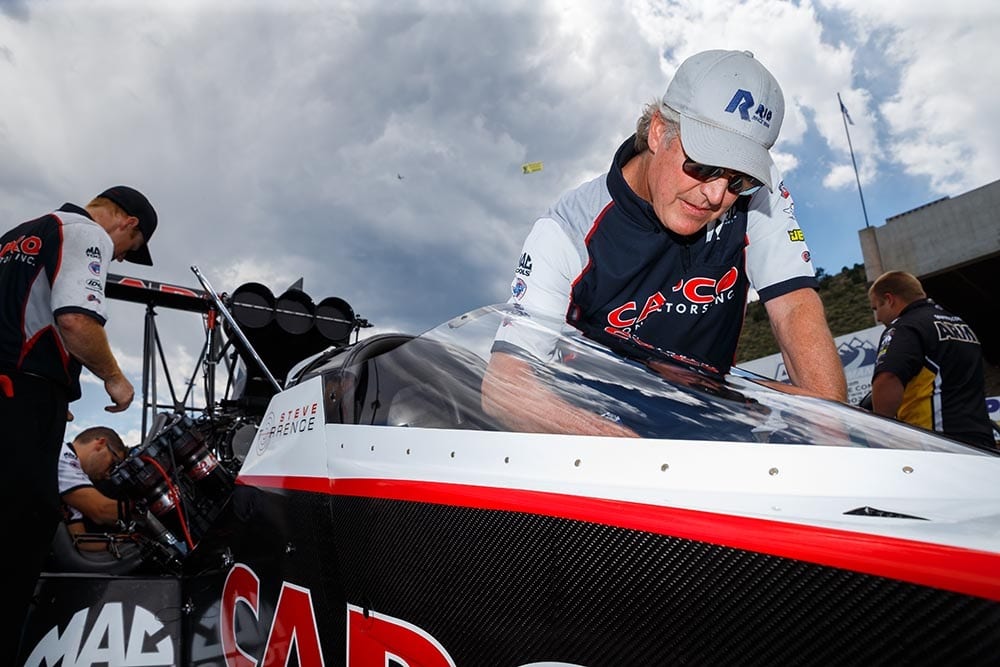 Hogan has had no problems with adjustments, rolling with the punches throughout his successful career. He worked with the likes of Don Garlits, Kenny Bernstein, and Don Prudhomme before joining Johnson's team and also spent time with Morgan Lucas and John Force Racing before joining Torrence's team. But even those times have had their ups and downs, as evidenced by Torrence letting his friend go early in the 2013 season. That storm has since been weathered, though, with Hogan returning a year later.
This time around, Torrence said he always remained confident the pairing of Hogan with Johnson would pay off for everyone involved.
"One thing Alan has done is instill confidence in Richard," Torrence said. "It's been great for us and I couldn't be more proud to be in the car. We've assembled a group of guys I would rival against any team. It's been a fun journey to get here. That's my friend, Richard Hogan, and he's putting me here."
Photographs by Mark J. Rebilas and NHRA/National Dragster