The X275 class could be on the verge of its biggest stretch in the history of the category and class founder John Sears has the numbers to prove it.
The class founder expects 40-plus X275 cars at this weekend's Lights Out 10 at South Georgia Motorsports Park, which serves as a thrilling primer for the Sweet 16 event at month later in Valdosta.
X275 will make its first appearance at the second-year race from Donald Long, and Sears already has 125 pre-entries for the $50,000 prize.
It will be an unprecedented event for the class, but it doesn't take away any excitement for the 10th rendition of the popular Lights Out race. In fact, Sears believe it only enhances the talk for the ever-growing class.
"I think Lights Out 10 is going to be epic for this class. There's a lot of guys who have made a lot of changes and diving into the season head-first," Sears said. "This class has had a lot of success over the years, and we shook the rules up a little this year. We're allowing new products, new combinations and there's going to be a lot of differences we're going to see. A lot of people are changing their combinations, so it's going to be exciting."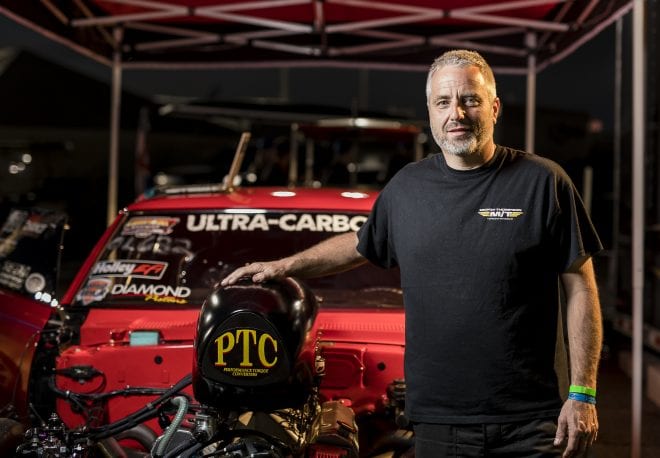 While some are quick to predict the downfall of the class as quicker times and more technology has come into X275, Sears argues the category has never been healthier heading into what could be the biggest year yet for the class.
The Sweet 16 event draws the headlines, but Lights Out remains the bread and butter for the class, with plenty of excitement brewing heading into the weekend.
Top talent like the Bruder Brothers and Kenny Hubbard have opted to go the ProCharger route on their cars, while Andrew DeMarco has made major changes and put together a top-notch team to try and prevent 2018 winner John Keesey from a second straight victory.
It's a class loaded with storylines, star power and a loaded field, but with the number of off-season adjustments, Sears is predicting a wild weekend at SGMP.
"You'll definitely see the Bruders come on with their new combination. They're going to be really fast," Sears said. "DeMarco has assembled a great crew and then you look at the nitrous guys, they got a weight break and a lot of guys are running that.
"Guys like Ron Rhodes and J.D. Campbell, they've really done their homework this off-season and it's only a matter of time before they're in the 4.30s. So a lot of these guys have taken their combinations to new level."
A year ago at Lights Out 9, Keesey held off Shane Heckel in the final round, but Heckel has made his own impressive changes to his combination.
Sears lauds the work of guys like Rhodes who continue to stick with the nitrous, small-block combination, meaning a host of competitors have the chance to navigate the grueling path to get the win.
The next two races at Valdosta will put X275 in a sizeable spotlight and Sears expects plenty of fireworks because of that.
"This class has a points championship and they kick off the year at Lights Out, so you want to start the year right," Sears said. "The race next month is going to be huge because it's the first one like that for the class, but this is still Lights Out. Guys want to win this race and you're going to see a lot of guys doing a lot of different things. It's going to be exciting."