Longtime Pro Mod racer Keith Haney ended his 2018 season on a high note last November in Dallas and plans to play the same tune this weekend (Mar. 8-9), when he returns for the Summit Racing Equipment Mid-West Pro Mod Series (MWPMS) season opener.
In qualifying for the inaugural Elite 16 event presented by Elite Motorsports at the Texas Motorplex, the 2017 MWPMS champion steered "Notorious," his nitrous-injected 2014 Camaro, to a career-best, 3.70-seconds pass at 203.43 miles per hour.
"Beyond going quicker and faster than I'd personally ever ran in the eighth mile before, the great thing is we left that race with the motor happy," said Haney, a Tulsa-area new car dealer who also owns and promotes the popular Mid-West drag racing series, as well as co-owns historic Osage Tulsa Raceway Park with fellow MWPMS competitor Todd Martin.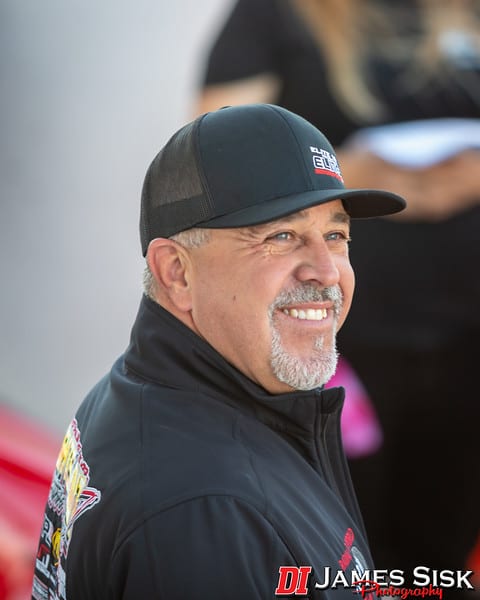 "We did have some parts breakage at a few races last year, but after the Elite 16 we really didn't have to do a whole lot over the off season other than routine maintenance and cleaning everything up. We've been real fortunate with this combination of Reher-Morrison horsepower backed up by M&M Transmission and Strange Engineering parts," Haney said.
"Everything's freshened up and really running strong now and even the weather looks like it'll be similar to what it was at the Sweet 16 race. Which will be nice to see because hopefully we'll see the ETs being the same or close to what they were back then."
Also returning to boost Haney's chances is his veteran crew, led by nitrous tuning wizard Brandon Switzer and car chief Andrew Arnold, plus father-and-son teammates Dale and Cale Hancock, and girlfriend Missy Hayes.
"You know, we're all pretty excited about opening the Pro Mod season for Keith Haney Racing and getting out there again at the Motorplex," Haney said. "We did have the radial-tire car out last month at Lights Out in Georgia, but this is the opening of the season for Pro Mod, first race of the year for an eight-race Mid-West Pro Mod Series schedule.
"You know, for most organizations March is kind of early to start, but we started in March last year, too, and had a great turnout, a great race. I do know some people, their programs are not quite ready, but I think we'll also see some new ones who are ready to go," he continued.
"But you know what? I don't really care who shows up. I plan on taking care of business and winning the first race of the year and I don't care who's next to me. For now we're all just focused on winning Texas. We're focused on coming out and winning that race right off the bat. Can't wait to get started!"
Following the Motorplex event, Keith Haney Racing and the MWPMS will next be in action Apr. 12-13, at Beech Bend Raceway Park in Bowling Green, OH.