Heavy rain showers put a stop to Friday qualifying at the PDRA Pro Line Racing Brian Olson Memorial World Finals presented by ProCharger at Virginia Motorsports Park. Before the rain set in, Jim Halsey and "Turbo" Todd Moyer charged to the provisional No. 1 spots in Switzer Dynamics Pro Nitrous and WS Construction Pro Boost presented by P2 Contracting and Ty-Drive, respectively.
The PDRA's other professional classes did not get to hit the track for a qualifying session. Liberty's Gears Extreme Pro Stock presented by AED Competition, M&M Transmission Pro 632, Drag 965 Pro Nitrous Motorcycle, Menscer Motorsports Pro Street presented by Afco Racing, and Afco Racing Super Street presented by Menscer Motorsports will start qualifying on Saturday.
The sportsman classes ran one of two scheduled Friday qualifying sessions. The provisional low qualifiers are Buddy Perkinson in MagnaFuel Elite Top Sportsman presented by PAR Racing Engines, Robert Pickens in Laris Motorsports Insurance Elite Top Dragster, Al Davidowski in MagnaFuel Top Sportsman 48 presented by Corbin's RV, and Alan O'Brien in Laris Motorsports Insurance Top Dragster 48.
The Jr. Dragster classes also completed one of their two planned Friday sessions. In Coolshirt Systems Pro Jr. Dragster presented by PRP, past Top Jr. Dragster world champion Alyssa Rabon ran a 7.915 in her "Pink Bullet" '10 Halfscale dragster to take the provisional No. 1 spot. Classic Graphix Top Jr. Dragster presented by PRP championship contender Wyatt Stanley cut a .009-second reaction time to jump to the top spot on the qualifying order.
PRO NITROUS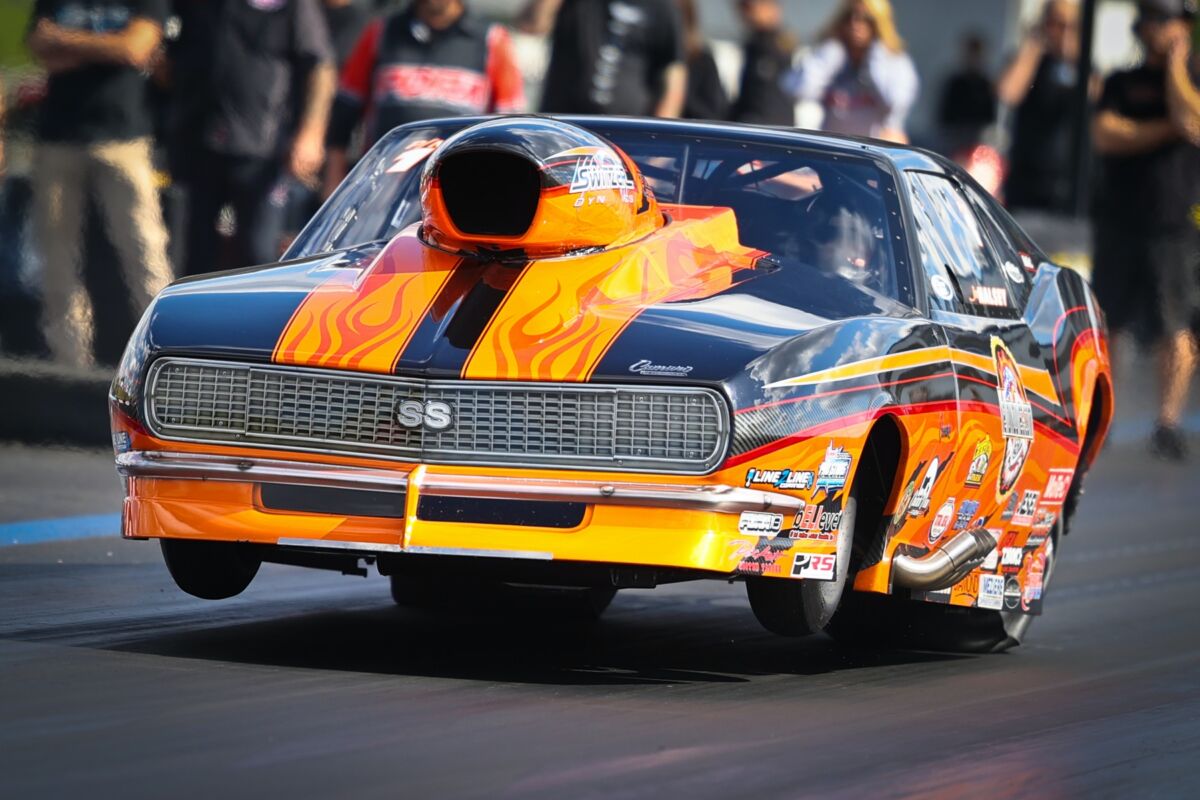 In a side-by-side race to close out the first Pro Nitrous qualifying session, four-time and reigning world champion Jim Halsey edged out points leader Tommy Franklin for the provisional No. 1 spot. Halsey recorded a 3.645 at 205.69 in his Fulton-powered "Daddy Shark" '68 Camaro, while Franklin posted a 3.657 at 206.04 to take the No. 2 spot. Travis "The Carolina Kid" Harvey sits third in his Sonny's-powered '17 Corvette with a 3.692 at 203.43.
PRO BOOST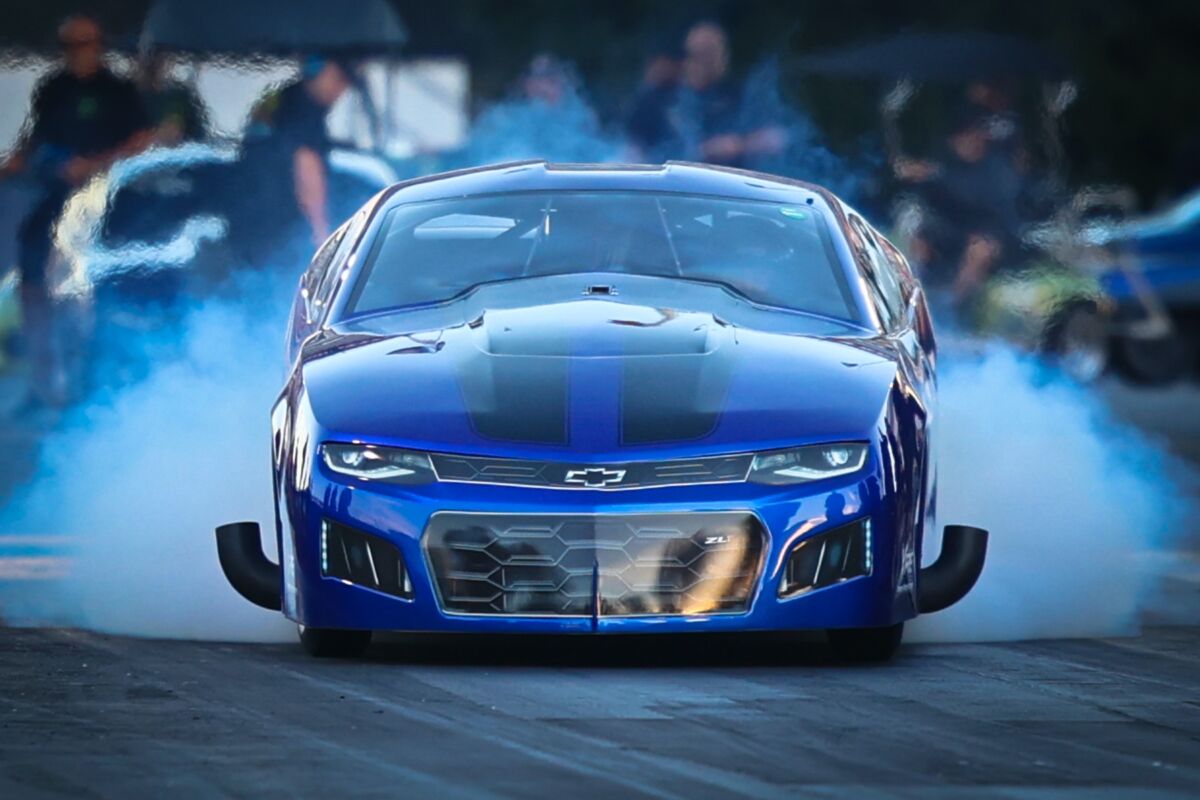 "Turbo" Todd Moyer made a statement in the first Pro Boost qualifying session when he threw down a 3.614 at 225.60 in his Carl Stevens Jr.-tuned, twin-turbocharged '16 Camaro. The pass, which was faster than the class speed record, gave the Texas Pro Mod veteran the provisional No. 1 spot. Jason Harris, who recently clinched the 2023 Pro Boost world championship, drove his ProCharged "Party Time" '69 Camaro to a 3.625 at 206.39 to sit second. Dustin Nesloney in the ProCharged GALOT Motorsports '22 Camaro ran a 3.626 at 207.78 to take the provisional No. 3 spot.
TOP SPORTSMAN
Local standout and past world champion Buddy Perkinson took his Musi-powered LAT Racing Oils '69 Camaro to the provisional No. 1 spot in Elite Top Sportsman when he ran a 3.723 at 201.55. Another past world champion, Tim Molnar, also dipped into the 3.70s with his 3.791 at 196.79 in his nitrous-fed '68 Camaro to go to the No. 2 spot. Jamie Fowler, who recently earned his first win in his Fulton-powered Pee Dee Fleet '69 Camaro, is third with a 3.811 at 197.77.
Top Sportsman championship contender Al Davidowski is the provisional No. 1 qualifier in Top Sportsman 48 with a 4.196 at 167.76 in his New Jersey-based '10 GXP.
TOP DRAGSTER
In Elite Top Dragster, Elyria, Ohio's Robert Pickens fired off a 3.743 at 199.61 in his supercharged '07 Pickens dragster to end Friday as the provisional No. 1 qualifier. Brian Anderson, who's been to the last two final rounds, posted a 3.772 at 191.78 in his ProCharged '23 Race Tech dragster to qualify second. Past Top Dragster world champion Tom Martino is third with a 3.805 at 190.54 in his ProCharged Lucas Oil '22 Maddox dragster.
Alan O'Brien drove his one-of-a-kind quad-turbocharged, AMC-powered Greenbrier Paving & Excavating '11 Race Tech dragster to a 3.977 at 191.16 to hold down the provisional No. 1 spot in Top Dragster 48.
Qualifying will continue Saturday at 9:30 a.m. starting with the second session for the Jr. Dragster classes and the sportsman classes, followed by the continuation of the pro classes that didn't complete the first session. Visit www.PDRA660.com or the PDRA Facebook page (www.Facebook.com/pdraracing) to view the complete schedule and results.