The last time Pat Musi was at Bandimere Speedway, it was 1981 and he was competing against the likes of Bob Glidden and Lee Shepherd in NHRA Pro Stock. Musi qualified in the top five that weekend and now more than 35 years later, he's back on Thunder Mountain with an entirely different challenge.
Pro Mod newcomer Chad Green is racing his nitrous-powered Corvette at this weekend's DRAG ILLUSTRATED World Series of Pro Mod, as he and two others – Aaron Glaser and Robert Costa – are attempting to do what many say can't be done and that is be competitive in a nitrous car at an altitude of nearly 6,000 feet.
Green went to half-track with what appeared to be a solid start during testing on Thursday, and then followed it up with a good full run to end the day, leaving him excited to try and conquer the challenge of making a nitrous combination come to life in the mountains.
"We've got no experience at this altitude, but I'm really looking forward to it," Green said. "There's been a lot of talk, but nobody really knows. I feel confident it can be done. With the crew we have, I'm confident we can figure it out."
The run to half-track was planned for the first crack on Thunder Mountain, with the hopes of making steps on that throughout the day and during Friday's three Summit Racing Shakedown Runs. That came late Thursday afternoon when Green made a full pass that showed great progress, giving the team even more optimism for the weekend.
Musi and his massively successful engines have enjoyed another strong campaign thus far in 2018 through all the doorslammer ranks, but this is a challenge even he hasn't taken on yet.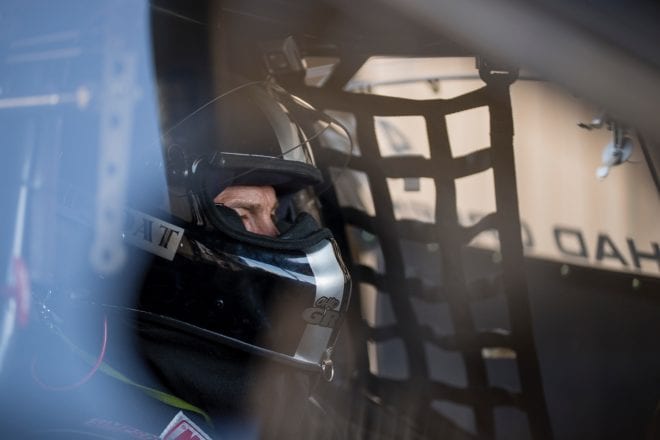 Still, he believes he can figure out a solution to running a nitrous car running at Bandimere Speedway, if only because his teams and customers have accomplished so much already.
"I'm always confident," Musi said. "We've had a good year. At the end of the day, they're all engines. We're all in the same boat. We're all going to be affected (by the altitude), it's a matter of whoever figures it out first."
Musi was a top Pro Stock competitor in his small-block engine at Bandimere Speedway that weekend in 1981, as Shepherd and Glidden crept into the upper 8.90s at around 150 mph.
These days and in a different class with a much different engine and power adder, Green will have to break into the 5.90s to stay competitive against an ultra-talented World Series of Pro Mod field.
But Green knew that going in and readily accepted his invitation to the biggest and richest Pro Mod race in the history of the known universe.
"I can't think of a better team and a better crew chief for a race like this," Green said. "We've got a good hot rod, we've got a good handle on it and it's just a good situation."
The entire weekend remains a dream come true for Green, which continues a similar theme all season. Despite a couple of bumps in the road, Green has impressed during his rookie NHRA Pro Mod season, making a name for himself while progressing quickly under Musi's watchful eye.
No matter the challenge, he remains excited about coming to Bandimere Speedway to compete for $100,000 for the first time and Green is hopeful he can have people talking by the end of the weekend.
"I've always wanted to come run here. It's just an awesome place," Green said. "To be part of this event and have a chance to run here on this track, it's all good stuff. We're definitely excited. We want to shock some people. That's the plan and I'm hoping we can."