In 2014, a group of passionate Pro Modified racers and team owners banded together to form the Professional Drag Racers Association. With a "for racers, by racers" motto, the series intended to pick up where other series left off, creating a stable home for eighth-mile doorslammer racers but also classes like Pro Extreme Motorcycle, Top Dragster, and Jr. Dragsters.
The PDRA has since grown and evolved under the ownership of Tommy and Judy Franklin and the direction of series director Tyler Crossnoe. This year marks the 10th season of PDRA championship drag racing, and the series will crown world champions in 13 different categories after competition at eight points races. The season also includes the third annual Summit Racing Equipment PDRA ProStars, a race-your-way-in specialty race held in conjunction with Virginia Motorsports Park's Night of Fire.
Between a decade of buildup and a concerted effort over the offseason, the PDRA is on track to have its biggest season yet. New drivers and teams are making plans to compete within the series across its dozen-plus classes. Through partnerships with FloRacing and React104 as well as an aggressive advertising campaign, the series will be exposed to more fans than ever before. New marketing partners have also signed on to support their customers and reach new ones.
With the 2023 PDRA season set to begin March 30 through April 1 at the East Coast Nationals at GALOT Motorsports Park, Crossnoe sat down with Drag Illustrated for an interview to discuss some of the changes that racers and fans can expect to see this year.
How will the Structural Concrete Nitrous Wars program – rewarding the engine builders and racers in Pro Nitrous – look different this year? Why change it?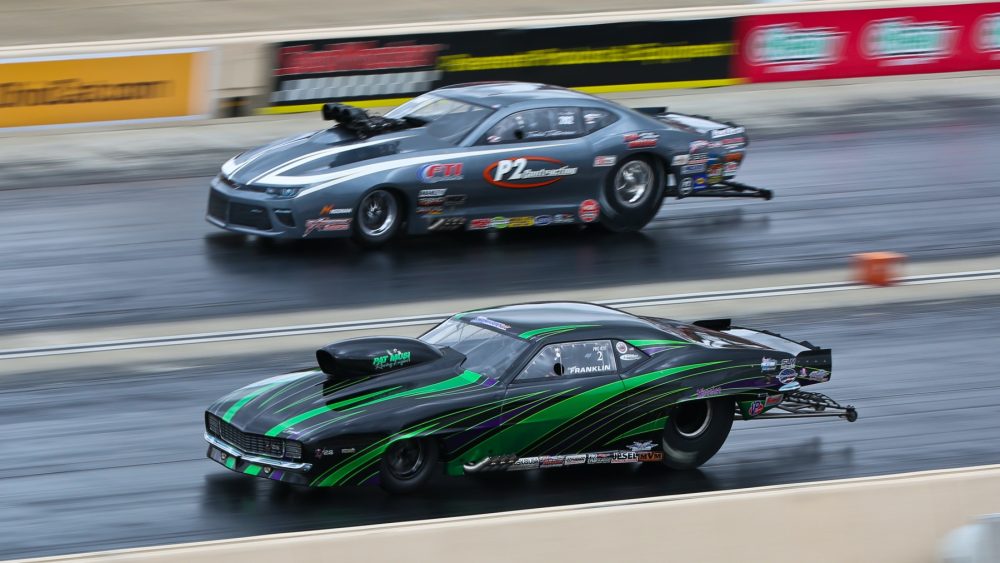 Nitrous Wars is going to look different this year in multiple ways. First, Pro Boost and Extreme Pro Stock will now be involved with their own engine builder programs. Secondly, we're going to make this more of a team challenge with the top four qualified engine builders at the previous event on tour represented in a four-car shootout, which will be contested in Q2 and Q3 as the last two pairs to go down the racetrack. These engine builder challenges will now gain points: 4 for a win, 3 for a runner-up, 2 for the quicker car of the two who lost in first round, and 1 for the other. This will be tallied in a way of Team Fulton, Team WYO, Team Sonny's, etc., and will add some added flare and drama to the engine builders challenge across all three of the series' top categories.
After starting the year at GALOT, the series will race at Virginia Motorsports Park, Summit Motorsports Park, Maryland International Raceway, U.S. 131 Motorsports Park, and Darlington Dragway before year-end stops back at GALOT and VMP. What are your thoughts on the 2023 schedule and the tracks the series will hit this year?
The PDRA prides itself in bringing the best on-track action to fans across the world. We're headed back to a number of familiar stops on tour, along with two old favorites from years past. The facilities are top-notch, and the people involved with each facility carry themselves professionally and with a lot of pride not only in their facilities but in the sport as a whole.
The small-tire classes continue to grow. What can fans expect from them this season?
I personally think that we will continue to see growth out of both Pro Street and Super Street. Pro Street is one of my favorite classes out right now and it's only going to get better as time goes on. Super Street still has some little things to work through, but it's showing a lot of interest and we feel that it has potential to grow, even quicker than Pro Street.
The small-tire classes bring a fan relatability factor to the PDRA that we have not had in years past. These race cars look like real cars with factory roof and quarter panels, stock dimensions, stock wheelbase lengths, and more. This creates a different look for a fan, which is extremely important as the Camaro body has run rampant in Pro Modified these days, just as the '63 Corvette body did years ago.
React104 will be documenting the whole season for the first time. How big of a deal is that for the series and its racers and fans?
This new partnership with React104 is a huge stepping stone for the series. Corey Michalek and his team have worked with the PDRA before in developing cinematic masterpieces that just have that "wow" factor from the second you press play.
Our goals for 2023 are to educate and grow our racers into stars, put them in front of cameras, and let the world see the raw emotion of victory as well as defeat. Losing is never easy, and sometimes you do not want to show your emotions when a camera is around, but it is real. People need to see how much it hurts to lose a close round of racing when it is all on the line – it makes the world know that you are human. React104 will be capturing these moments and turning them into pieces that we will continue to build the series on throughout the season.
React104 is also going to take their same style to our television, cable, streaming, and social media advertisements to create a tie amongst all of our visual media in hopes that fans can recognize a style that they watched on our upcoming YouTube channel or anywhere else that PDRA content will be pushed this season.
FloRacing is continuing to dive deeper into its livestreaming coverage of the series. Again, how does that benefit the series and everyone involved?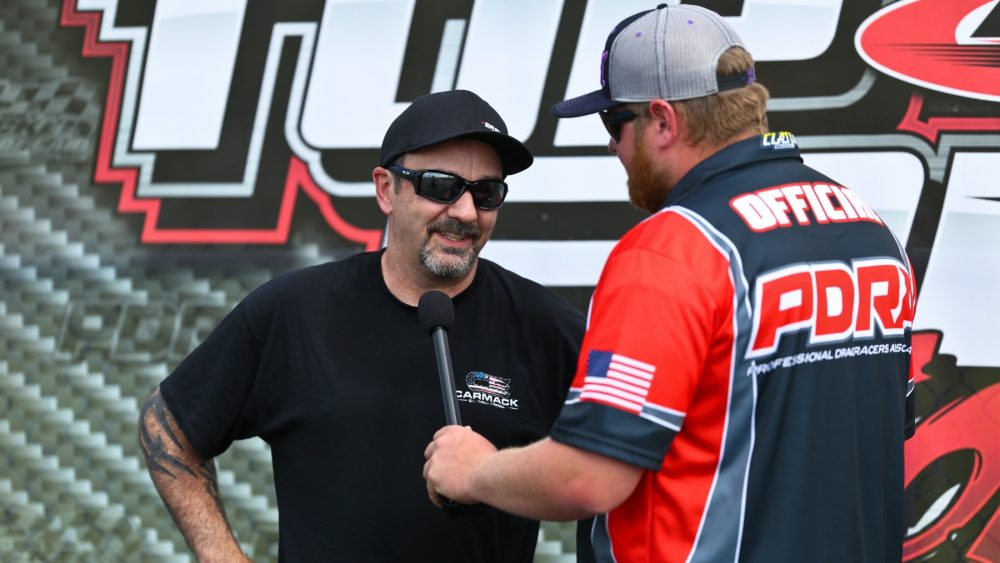 FloRacing has really stepped up in a big way this offseason with the PDRA. Courtney, Chris, Tom, and the entire team is "all-in" on making the PDRA a staple on their ever-growing platform of drag racing live streaming. We're planning a media day at the season opener along with a new pre-race show that will air on FloRacing and be found in the vendor midway at each event so we can get up close and personal with our fans and our drivers, and put our stars in front of their fans even more. The partnership between the series and the broadcasting platform is continually growing and we're proud to work with FloRacing for yet another season with the PDRA.
Who are some of the new sponsors and partners the series is working with this season?
Our marketing department has been busy all season long building new relationships, and that has translated into new partners who have signed on or upgraded their involvement for the 2023 season including: Braille Battery (Official Battery), RC Components (Official Race Wheel), Pit Pro Custom Carts (Official Pit Vehicle), M&M Transmission (Pro 632 Class Sponsor), PAR Racing Engines (Elite Top Sportsman Presenting Sponsor), Corbin's RV (Top Sportsman Presenting Sponsor). New event partners include Summit Racing Equipment, FuelTech, Red Line Oil, Talbert Manufacturing, and all of the returning partners from 2022 as well. Plus, Pro Line Racing increased their involvement to now be the Pro Boost #1 Qualifier sponsor.
We're proud to welcome them on board with the PDRA for the 2023 season, and a huge welcome back to all of our other partners. This series continues to grow in all walks, and it all starts with great partners on the ground level making this series possible for the racers and fans.
This will be the 10th season of PDRA action. How proud are you of what the series has grown into? Where does it go from here?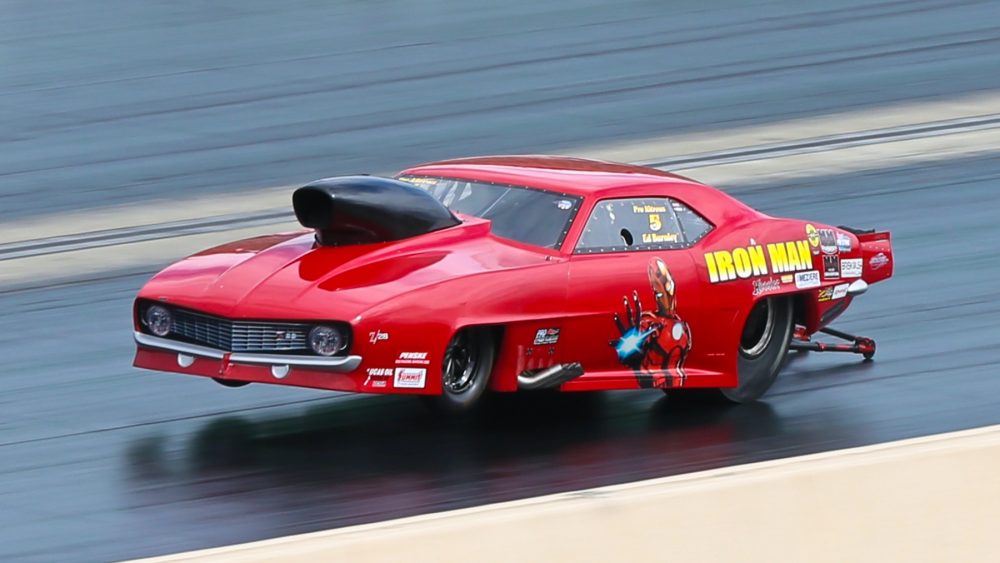 PDRA has seen a number of changes across the 10-year period from creation to now being at the top of the doorslammer drag racing world. This begins my fifth season involved with the series, and to see the growth that has occurred in just that amount of time is wild. The racers are great, the fan base is continuing to grow, and the competition on track is unmatched.
Our racers display their talents all season long at each event. Once qualifying is complete, anyone can win – the number beside the name doesn't mean anything anymore. In eliminations, especially in our tightest fields, the No. 1 qualifier and the No. 16 qualifier are usually not that far apart in competition terms. Earning a world championship at the PDRA is extremely tough, and our racers prove year in and year out that the year-end goal of getting to wear the #1 on the window is worth the heartaches and struggles.
One goal that I have for the PDRA this season is to grow our fan involvement and interaction. I truly feel that we have one of the best on-track products in drag racing today. It's streamlined to minimize downtime and run as efficiently as possible.
Now, my personal goal for the season is to begin new marketing tactics and strategies to reach motorsports fans that we have never reached before. Our racers deserve to have as many fans in the stands as possible cheering them on, picking a favorite driver, nickname, or paint scheme, buying their t-shirts, and becoming lifelong fans of that team, the PDRA, and the sport of drag racing as a whole.