It's said that absence makes the heart grow fonder. Steve Torrence, the four-time Top Fuel World Champion, is a believer.
After a three-year hiatus, 330 mile-an-hour racing returns this week to the Chicagoland Speedway complex and few drivers are more anxious to get back on the track than the 40-year-old Texan who, despite the time lapse, will start the 23rd Gerber Collison and Glass Route 66 Nationals as the defending Top Fuel champion.
He also will start as the track record holder for time (3.677 seconds) and speed (333.58 miles per hour), marks he set before the COVID-19 pandemic completely changed the sports landscape.
"Lots of good memories from Chicago," Torrence said, recalling wins at Route 66 Raceway in both 2017 and 2019, the latter part of a six-in-a-row streak that put him in position to win the second of his four consecutive series championships in the CAPCO Contractors dragster.
"I know things change," Torrence said, "but Hoagie and Bobby (crew chiefs Richard Hogan and Bobby Lagana Jr.) should have some good data to work with and I think we're all glad to be back."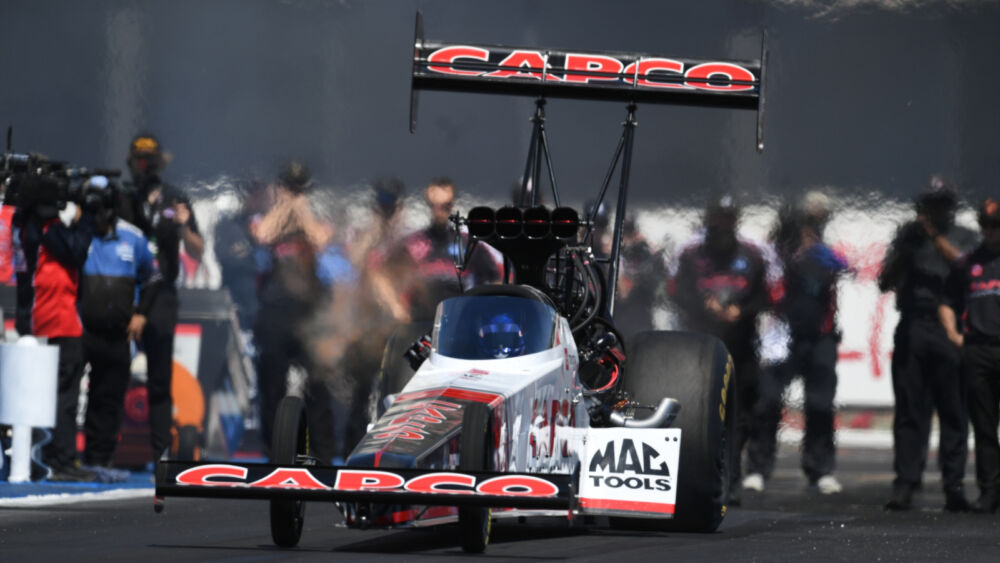 Reminded that his Chicago wins were sandwiched around a first round loss to Chicago-area veteran Luigi Novelli in 2018, Torrence referenced the fine line that separates success and failure.
"That just shows how competitive it is in Top Fuel," said the 53-time Camping World tour winner, "and it's more competitive now than it was then. Now, you've got Justin Ashley and Josh Hart, who weren't even driving Top Fuel in 2019, plus Brittany (Force), Antron (Brown) and all the other usual suspects.
"There are no easy rounds in Top Fuel," he said. "You make a mistake; you go home, which is how it should be and it's why I go up there with a lot of confidence whether it's Chicago, Dallas or somewhere else, because these CAPCO boys make fewer mistakes than anyone else out there. I just try not to be the weakest link in this CAPCO chain."
Although he has yet to hoist the winners' trophy this year, the only driver ever to have swept the races in the NHRA Countdown (2018) will roll his Top Fuel Toyota to the starting line for Friday's lone qualifying session as the Camping World point leader, a position he has occupied after all but one event this season.
Friday's 6 p.m., Texas time, qualifying runs will be followed on Saturday by sessions at at 2 p.m. and 5:30 p.m., Texas time. Single elimination racing begins with Top Fuel round one at 11 a.m., Texas time, Sunday.