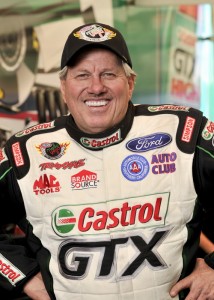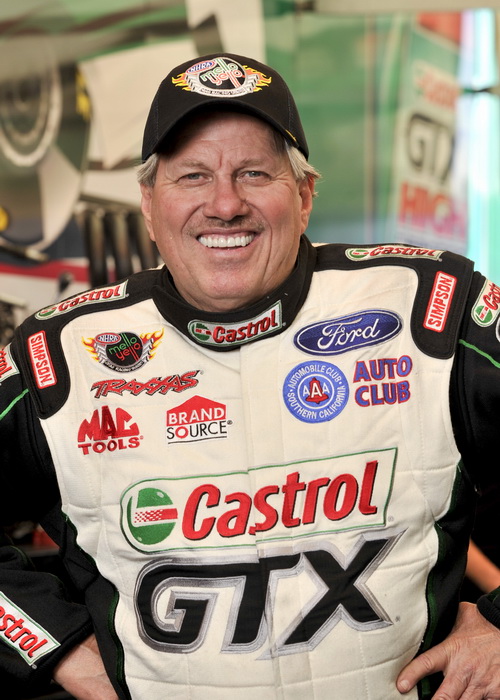 At a press conference in advance of the Carlyle Tools NHRA Carolina Nationals presented by NAPA Auto Parts this weekend (Sep. 13-15) at zMax Dragway in Charlotte, NC, John Force Racing Inc. CEO John Force (left) announced the hiring of a strategic partner to help facilitate his pursuit of sponsorship opportunities.
He also announced intentions to go back to Hollywood with a reality television show and a more aggressive public relations push to entertainment and lifestyle media outlets.
"I have been at a crossroads a few times in my career," Force said. "In the early days, I was in the Midwest, broke, planning to give up my dream of racing when an opportunity to match race materialized.
"In 2007, I was at a crossroads when we lost Eric Medlen and when I crashed six months later. Doctors told me I would be lucky to walk again, but I came back in 2010 and won my 15th NHRA Funny Car championship.
"Now I am at a new crossroads as I look for new primary sponsors for the first time in 25 years. I might have to start selling products to the competition, something I never thought I would do, if I don't find another manufacturer," acknowledged the 2012 inductee into the International Motorsports Hall of Fame. "I have never been on the open market, and I feel like hiring JMI gives me the best chance to continue to grow my company. I have great partners in Auto Club, Traxxas, Mac Tools, and Freightliner, but this is an expensive sport, and to be the best, you need funding.
"One thing I want to make clear moving forward: We have great partners through 2014, and we will be racing for more championships for them," said Force. "Castrol and Ford deserve to have our full focus until the end of 2014, so we do not intend to discuss any major sponsorship developments until after the 2014 season."
JMI is the world's largest motorsports marketing agency, harnessing the marketing power of motorsports to create business solutions for some of the world's most successful corporations and brands.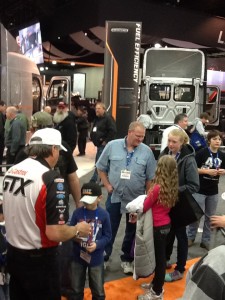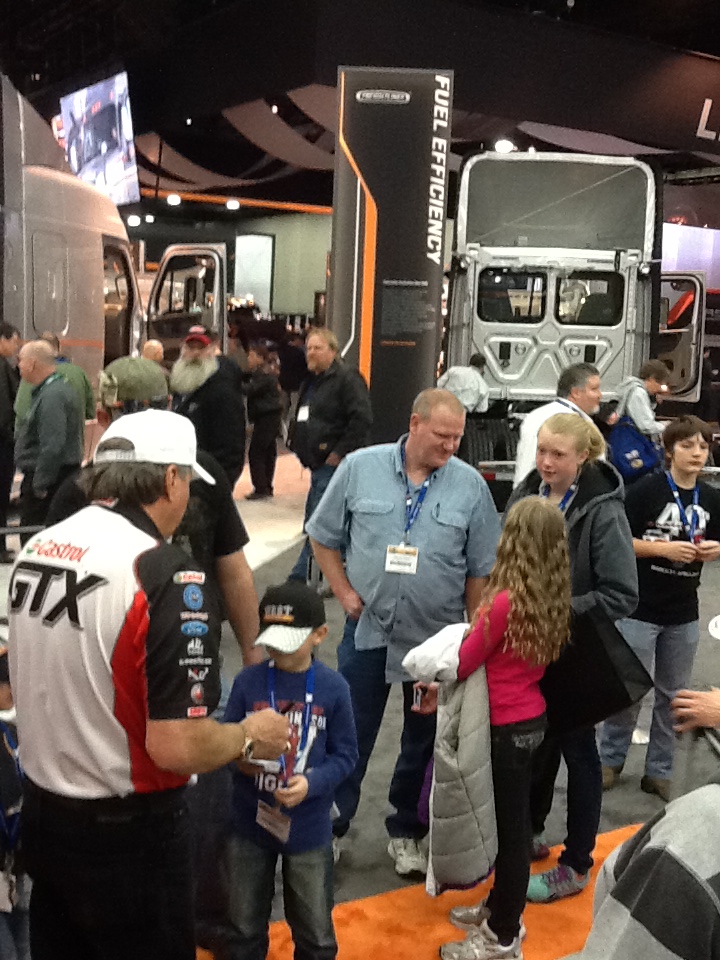 "John Force is a drag racing icon, and we're honored to represent his legendary organization," said Jon Flack, COO and president, Americas, JMI. "This partnership is exciting for our business and a great fit because we both eat, sleep, and breathe racing. We understand the challenges and opportunities in motorsports and have a great responsibility as the team works towards the future."
Through the multiyear agreement, JMI will work with the JFR marketing team to find primary sponsorship for Force, Pro drag racing's winningest driver, and his daughter Brittany Force.
John Force Racing Inc. and John Force Racing Entertainment also will be working with John Ferriter and Octagon Entertainment along with Rogers & Cowan to increase the team's visibility in nontraditional media.
"We are going back to Hollywood," said Force. "We loved doing the Driving Force show in 2006 and 2007, but we had to change direction after we lost Eric Medlen, and I had to teach my daughters how to become Professional drivers. We worked with my friend John Ferriter then, and we are back together with a new concept.
"We are going in a different direction for this show," continued Force. "It won't be about learning the ropes on the racetrack. I have taught my kids how to drive, but now I need to teach them how to chase money and get in the boardroom with Corporate America. Our goal is to work with Octagon and John Ferriter to produce an entertaining show."
Formerly executive vice president, worldwide head of non-scripted television at the William Morris Agency as well as a member of the agency's board of directors, Ferriter is an award-winning and Emmy-nominated producer who has been instrumental in packaging and selling some of the most popular shows on television, including The Arsenio Hall Show, Piers Morgan Tonight, Erin Burnett OutFront, LeAnn & Eddie, Dr. Drew, Driving Force, Project Runway, The Biggest Loser, The Weakest Link, The Man Show, numerous Garth Brooks specials, Chelsea Lately, Blue Collar TV, The Tom Green Show, Popstars, and Keeping Up with the Kardashians, to name a few.
Ferriter also has been instrumental in signing, developing, and expanding the careers of countless personalities, including Piers Morgan, Ryan Seacrest, Nancy O'Dell, Dr. Drew Pinsky, Arsenio Hall, Larry King, Mario Lopez, Donny and Marie Osmond, Holly Robinson Peete, Curt Menefee, Erin Burnett, Orlando Jones, Carson Daly, Nick Cannon, Chelsea Handler, Mark Wahlberg, Jeff Foxworthy, "Larry the Cable Guy," Jimmy Kimmel, Montel Williams, Jerry Springer, Adam Carolla, Tom Green, Leeza Gibbons, Mark McGrath, Chuck Woolery, Topher Grace, Bob Saget, and Jeff Probst.
"I love John and Courtney, Ashley, Brittany, and Laurie. We look to replicate the success we had with Driving Force with the new series. With Courtney's emergence, we hope to capture a whole new audience and help to bring them along with the Force family," said Ferriter.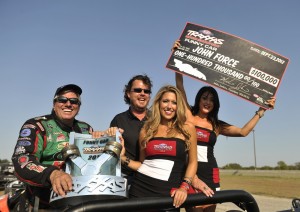 To continue to grow the JFR brand and extend its influence outside of motorsports, Los Angeles-based Rogers & Cowan will begin reaching out to entertainment media outlets on behalf of the stable of JFR drivers. The agency will expand the JFR brand into traditional mainstream media. Rogers & Cowan's objective is to position the Force family into mainstream entertainment personalities by securing significant national media and exposure at entertainment-focused events.
The firm's goal is to reach out to major television outlets such as The Tonight Show with Jay Leno, Good Morning America, CBS Sunday, and Entertainment Tonight. In the national print area, Rogers & Cowan will pursue USA Today, Parade, The New York Times, and the Wall Street Journal, among other notable outlets.
Rogers & Cowan will be developing tailored press releases and custom media campaigns for JFR drivers to enhance JFR's image in the entertainment community. The effort will be led by Sandy Friedman, who during his 40-plus years at Rogers & Cowan worked with a number of illustrious clients, including LeAnn Rimes, The Beach Boys, Shania Twain, Tim McGraw, Gloria Estefan, Julio Iglesias, Selena, Lee Ann Womack, Toby Keith, Billy Ray Cyrus, and 19 Entertainment. In the sports realm, Friedman has worked with Tommy John, Bill Madlock, Brandon Phillips, Ronnie Lott, Antonio Cromartie, Terrell Suggs, Matt Leinart, Jason Taylor, Reggie Bush, Ken Norton, Marvin Hagler, Tommy Hearns, and Rashad Evans.
"Rogers & Cowan is very excited to be associated with John Force, his family, and racing team. We are working closely with John and his team to execute a strategic marketing communications campaign to reach JFR's goals and expand their brand and image into the entertainment mainstream and increase the team's visibility," said Friedman, Rogers & Cowan executive vice president, music & sports.