Last fall, Hurricane Ian forced Bradenton Motorsports Park officials to move FL2K to Gainesville Raceway just days before the 10th anniversary event. This weekend, FL2K23 presented by Brian Crower returns home to Bradenton on Oct. 5-8 for a weekend of fast street car racing on Florida's Gulf Coast.
"Having FL2K back at home is the highlight of the event this year," said Victor Alvarez, track owner and FL2K promoter. "Shoutout to Gainesville for giving us a place to do the event last year. That was really, really cool. It was a great event and a cool venue, but there's no place like home. I've always said even before I owned it that Bradenton just has a vibe about it. I think a lot of people would agree. It will be nice to be back home and have that vibe."
Alvarez and his team, which includes Dragway Operations Director Wade Rich, spent the quiet summer part of the 2022 season making major facility upgrades. A complete track resurfacing was at the top of that list. Work was completed just in time for FL2K, but Hurricane Ian caused enough damage to the facility and the surrounding area that the BMP team decided they couldn't host the event. Rather than cancel or postpone it, Alvarez worked with Gainesville Raceway to relocate the event. Track improvements, including additional asphalt pit parking, have continued since then.
"Having the first FL2K back since we've done all the upgrades is pretty exciting," Alvarez said. "A lot of these racers only travel down here once a year, so they still haven't seen the new grandstands or run on the new surface or parked on the new asphalt. I think people are going to have a great time and they're going to be very happy with the event. The weather looks great. The facility is ready. We're just continuing to upgrade and improve drag racing at Bradenton."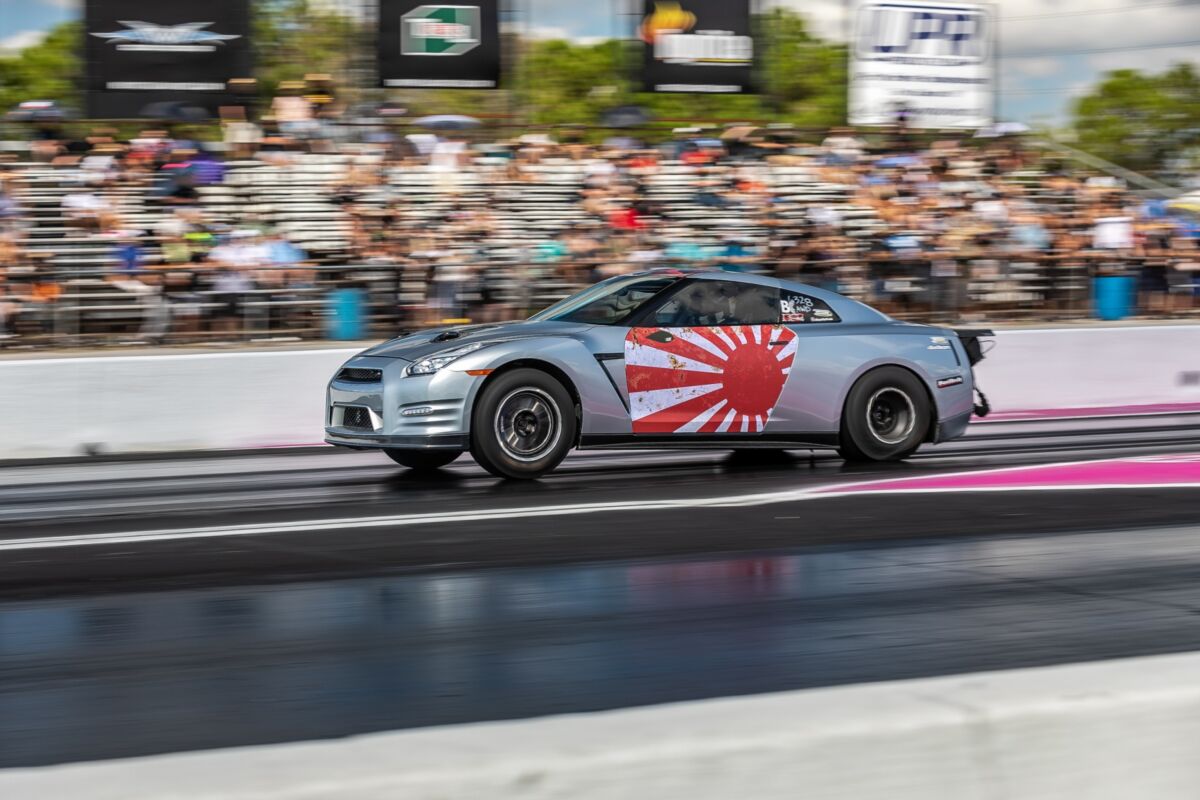 The FL2K class lineup has grown and evolved over the years to reflect a diverse car culture in Florida and beyond. There's a place for nearly every make, model, and engine combination in the fast street car and import world.
"I can think of sick cars and contenders for every class," Alvarez said. "There's really nothing that's not going to be exciting to watch. It's all going to be really good competition."
One of the headlining classes is Street Car Shootout presented by Fast Forward Race Engines, Palm Beach Dyno, Real Street Performance, Coastal Dyno, RedHorse Performance, SunCoast Converters, and Motion Raceworks.
"We get a hundred street cars that register, then we qualify them all and split it up into three groups of 16 based on qualifying," Alvarez explained. "The anticipation of seeing where the chips fall is always really cool because you just don't know going into it. There's always a bunch of really fast cars. With the rules set and the changes we made to the rules this year, I think we'll have the closest racing we've had in that class."
Another popular category is X-Street presented by Precision Turbo and Eat Sleep Race, which will feature some of the quickest and fastest XFWD cars in the country.
"It's one of the biggest payouts of the year for that class aside from the World Series of Pro Mod, so people are going to be putting on a show and doing whatever they can to win that," said Alvarez, who will also compete in X-Street. "We're doing a $500 qualifying bonus, so the top 16 cars will get $500. Nobody's leaving anything on the table there either."
Outlaw Stick presented by TurboSmart and Grannas Racing has become a fan-favorite class. Featuring the world's quickest and fastest stick-shift cars, it's a class with show-stopping action.
"If you sit in the stands and watch those Outlaw Stick cars go down the track, the energy is unmatched," Alvarez said. "The fans go insane when those cars go down the track. All the big players are coming with new setups. Joel Grannas, who had the fastest stick-shift car in the world, he's coming out with a new compound turbo setup that broke the internet a couple weeks ago. Cleetus McFarland has a new setup in 'Leroy'. He went 7.01 before, and now he's trying to go 6s. 'Grubb Worm' (driven by Jonathan Atkins), the fastest stick-shift car in the world, they're trying to win and repeat their record with Joel Grannas trying to take it back."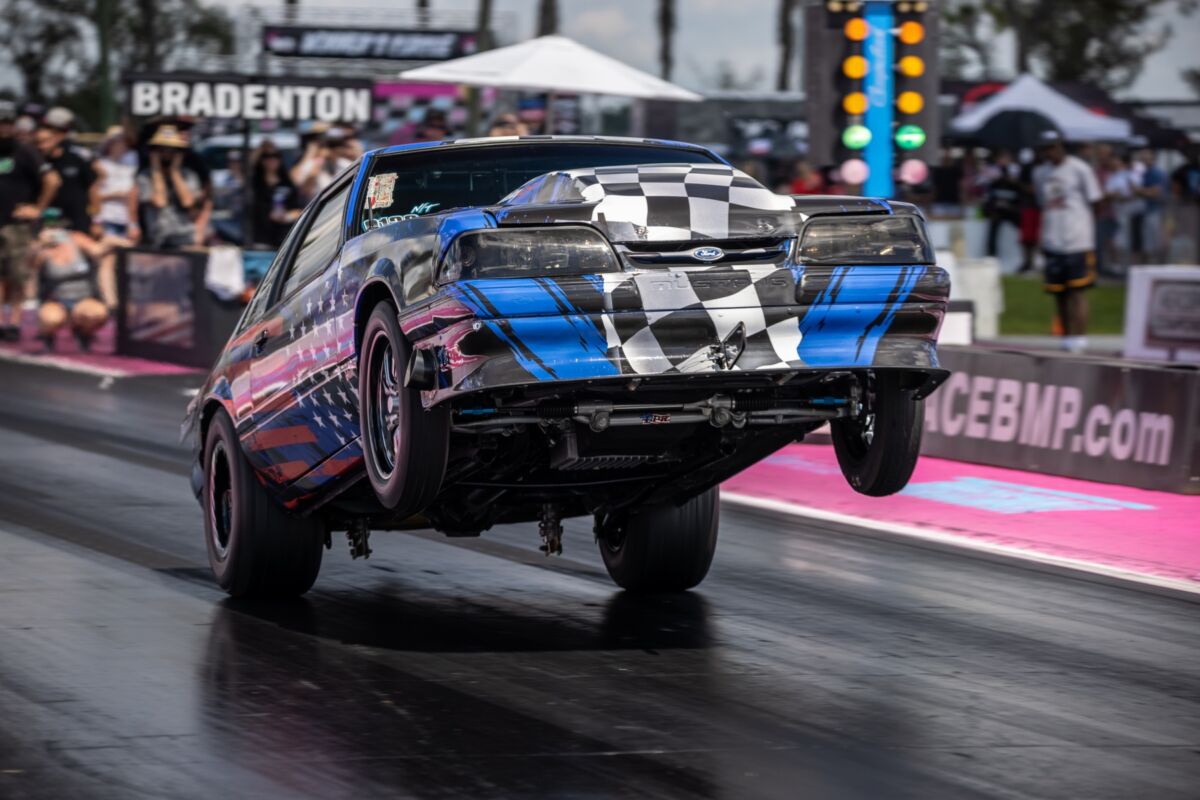 Additional FL2K classes include Extreme 28s vs. Tres Cuarto presented by Induction Performance and Five Bar Motorsports; Sport Stick presented by GP1 Racing; N/T Shootout presented by Florida N/T; AWD vs. DCT Pro presented by Dodson Motorsport and Cicio Performance; AWD vs. DCT Street presented by Ostar Motorsports and 316 Speed; A90/B58 Shootout presented by Botti Tuning and East Coast Supra; 9.50 Index presented by O&J Performance and Chicago Motor Cars; and 10.50 Index presented by Stingray Chevrolet Bartow and RSA Race Solutions. FL2K will also feature Roll Racing presented by Summit Racing and Ignite Racing Fuels.
Alvarez noted that FL2K is made possible by the manufacturers who pull together to support the event and its racers.
"Shoutout to Brian Crower for being our title sponsor and sticking with us through everything," Alvarez said. "They've been huge supporters and we should all appreciate what they do for the sport. The same can be said for all these companies that sponsor not just this event, but events at Bradenton and events across the world. Drag racing is doing really well right now. You have to acknowledge the fact that there's huge sponsor support from all of these companies. When I look around and I see all these companies stepping it up and pushing the envelope and making sure we have these races and do whatever they can to help keep tracks alive and going, it's pretty special. It's a really cool time to be a part of this sport. Everybody's just rallying together and doing whatever it takes to keep the sport in good health."
Competition at FL2K presented by Brian Crower will begin with Roll Racing all day on Thursday. Drag racing kicks off with three qualifying sessions on Friday and two sessions on Saturday. Eliminations will begin Sunday at 10 a.m.
General admission tickets are available for $30 per day. Fans can also watch the race through the official event livestream on FloRacing.
For all the event details, visit www.FL2K.com.