Rolling on its street wheels, Felicia Smith's Cadillac CTS-V looks like it might have just come straight out from the factory — excluding its bright orange wrap of course.
But this four-door sedan holds plenty of secrets, not the least of which is its ability to rip eight-second quarter-mile passes with ease.
The 427ci Dart block is topped off with an under-bonnet LSA supercharger, which has helped push the Cadillac, known as Rocket, to a best of 8.92/154mph. There's surprisingly little that Felicia changes from the street to the strip.
"One of the coolest things about this car is that it is 100% street all of the time. I don't have to change much for Sick Week or other similar events," Felicia said. "I have the Flex Fuel sensor, so we run 91 from track to track and then fill up with E98 when we get to the track. Then we switch wheels and tires and send it."
Felicia — who hails from Oklahoma — will attend Cadillac Attack in Orlando before heading to Bradenton Motorsports Park for Sick Week 2022, presented by Gear Vendors Overdrive.
"Rocket still has so much more potential and I am not even close to being done. I don't know if I will ever truly be done with that car. I would say my goal for her now would be 8.50s and to be more consistent. But any goal for me is like a moving target. The closer I get to each goal, the more I am already thinking about the next goal."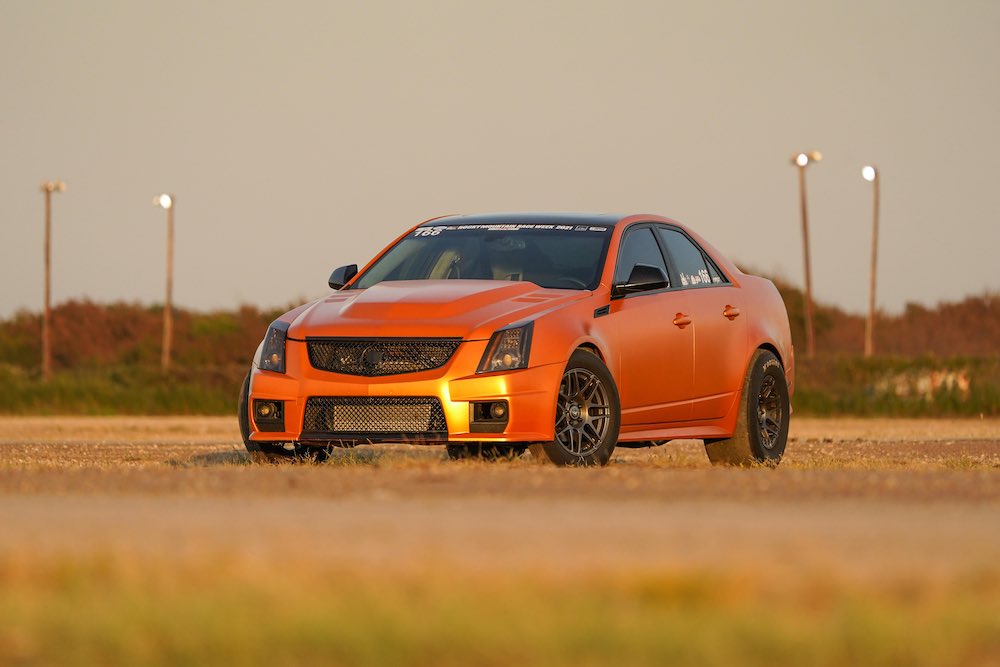 Sick Week, presented by Gear Vendors Overdrive, begins on February 7 at Bradenton Motorsports Park, before heading to Orlando Speedworld, Gainesville Raceway, and South Georgia Motorsports Park, then returning to Bradenton for the final day.
If you can't make it to the event in person, be sure to watch the live stream on sickthemag.com presented by Motion Raceworks.