In a world dominated by some of the toughest competition in motorsports, two sisters, Erica and Courtney Enders, have carved a unique place for themselves. The documentary "Speed Queens: The Enders Sisters Story," brought to life by FloSports Films, delves into the lives and legacy of the Enders sisters.
Erica Enders, five-time NHRA Pro Stock world champion, is nothing short of a drag racing legend. From maneuvering a Junior Dragster at the young age of eight in 1992 to being hailed as the first woman to clinch numerous accolades in Pro Stock drag racing, her trajectory is a blend of mettle and relentless determination.
FloSports Films followed the Enders sisters during the 2022 NHRA Finals in Pomona, California, and at the Elite Motorsports shop in early 2023 to document their lives in and out of drag racing. Both sisters are looking forward to the debut of the film.
"I'm most excited to show behind the scenes of how we make such a huge operation work," shared Erica Enders. "What we have at Elite is not something you can buy or manufacture. That's what makes it so coveted. I wished my entire career for a group of men like I have, and without a doubt, would say the chemistry and family aspect is the reason for our success."
The soul of this documentary rests not only in the racing accolades of Erica Enders but also in the familial bond that underpins the Enders sisters' story. As Courtney Enders shares, "I loved filming this documentary. It was special and different for me. Not only did I learn a lot about how FloFilms does their magic, but I got to be a part of the early producing meetings and ideas. Being on the 'inside' of the team but also working for Flo really helped the film crew be able to tell the story of what we do and who we are."
Additionally, Erica shared her perspective on what viewers can expect from the film. "You'll definitely see a different side of me for sure than you have over the last three decades and twenty years in professional drag racing," she stated. "From the time I started Pro Stock racing, I've treated this as a job from the way I dress, the way I speak, who I am seen with. I didn't date around, didn't swear and I was more of your button-down collar, penny-loafer person. Through the years, this has become more than a job. It's my life, and I've sacrificed everything to be great and compete at this level.
"Having said that, it comes with having to grow thick skin, and this hardens your heart," Erica continued. "The swear words and the short fuse moments aren't something I'm proud of, but in order to be taken seriously and illustrate your staying power, sometimes you have to be tougher than you want to be."
Furthermore, Courtney's candid explanation about the making of "Speed Queens" hints at a story that veers away from a sugar-coated narrative to one that is "raw and real."
"It's not every day that you get one movie made about you in your life, let alone two," confessed Courtney. "I feel like the first one was the fairy tale. The what ifs… before it all went down. This film is the rough version of 20 years later in the trenches. I am excited to show the world that we are real people with real emotion and how tight-knit my sister and I have been through the last two decades. The most important aspect of this film to me is our relationship. I hope that the viewers take away the team that we are above anything else. Win, lose, or come what may, it's always been EE and CE against the world.
"I'm also excited to show my role," Courtney continued. "I feel as if I've been dubbed her hype girl, but I've been involved in so much more throughout her career. I've been okay being behind the scenes and the world thinking I'm just 'no help,' but this film exposes that it's taken both of us to get to where EE is in her career."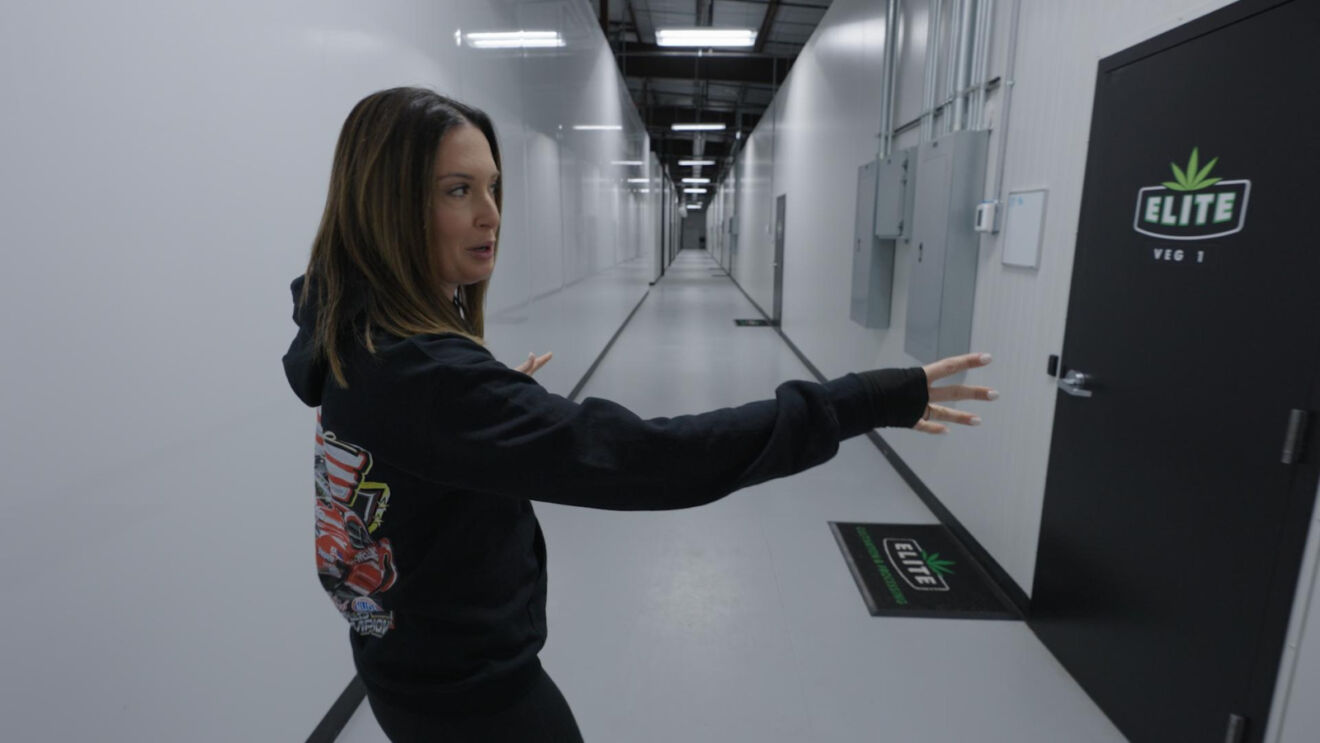 A surprising twist in their tale comes with the 'weed and speed' aspect, encapsulating the off-track business ventures that kept their racing team afloat during the challenging COVID era. This touch of edginess, entwined with their racing narrative, demonstrates the diverse dynamics the Enders sisters navigate in their quest for racing supremacy.
"Elite Cultivation is Richard Freeman's cultivation company," explained Courtney. "Erica and I don't have too much to do with it, but the 'Weed and Speed' movement has been tacked on to our race team, and the drag racing community has really loved that. Our team has always been a little edgy, so I don't think anyone was surprised with Richard's endeavors into the cannabis industry."
Moreover, there are other aspects that both Enders sisters are looking forward to the audience getting a glimpse of from this all-access film. "I think people form an opinion of you based on a twenty-second interview on Fox when they are only seeing the very tip of the iceberg or what the media wants to portray," Erica said. "I'm pretty excited to show the family side of what we do. My sister and my dad were important in all of this, but also, the most common thing that people say is that I have a silver spoon shoved you know where. This documentary will show how hard I work and how my passion drives me."
As viewers await the premiere of this riveting documentary on FloRacing.com, the underlying themes of resilience, sisterhood, and the quintessence of pursuing one's passion against all odds are prevalent. Erica's candidness about morphing into a formidable persona to survive and succeed in this tough realm shines a light on the sacrifice and hard-earned glory that comes with chasing dreams at 200mph.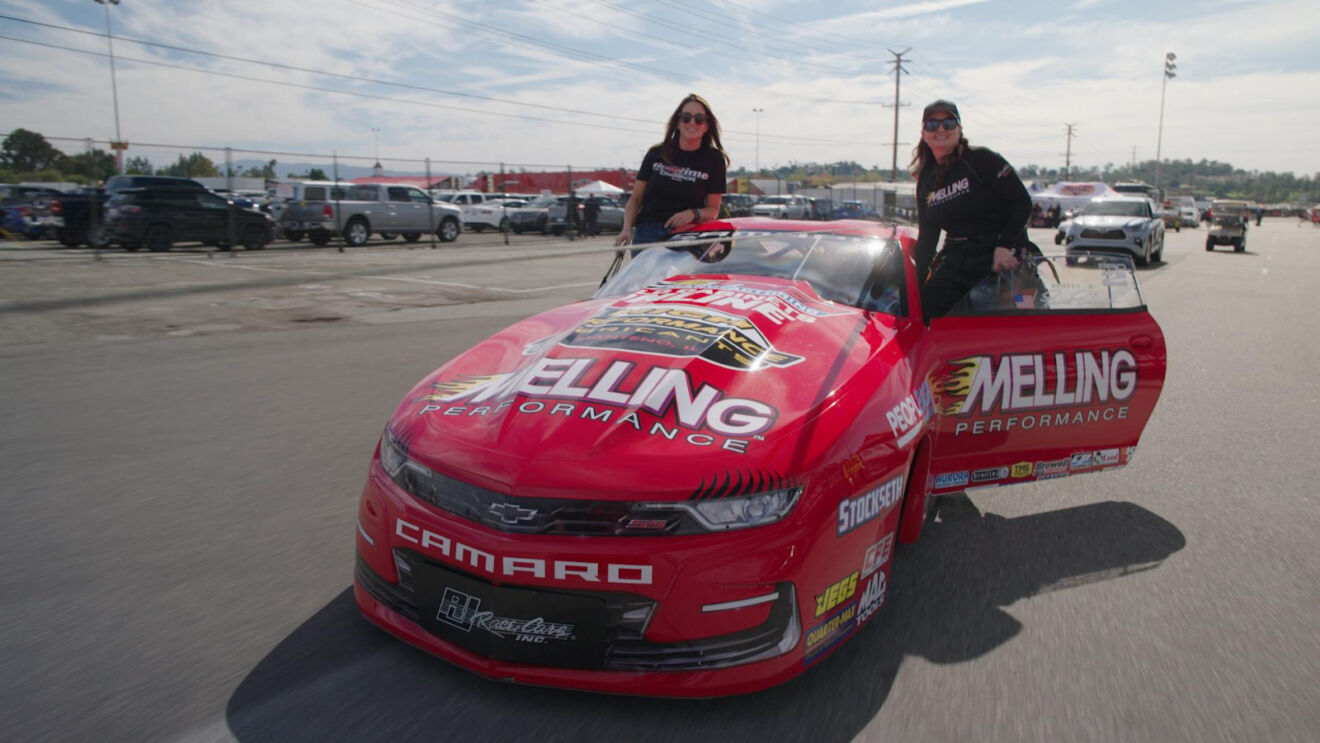 "I hope they take away that from the time I was a little kid, this was all I wanted to do," Erica said. "I hope they can see from this documentary how long the journey was to get here and that it shows with hard work and surrounding yourself with right people that anything is possible. Being a female in this rough and tumble sport, you better dig deep and decide this is what you want because it is not for the faint of heart. Keep in mind I had to morph into this person. I didn't have thick skin, I didn't grow up being yelled at or cussed at, but in reality, it's just the way this world is, and you become a product of your environment to survive and succeed."
Amidst the sights, sounds and smells that completely engulf the senses and the brashness of the sport, the story of the Enders sisters emerges as a compelling narrative of two relentless spirits bound by blood, racing towards history with every passing second on the drag strip.
"You're going to see the real, raw emotion that spews as we've given our heart and soul to this sport." shared Courtney. "You're going to hear some cuss words, you're going to see the agony of defeat, the thrill of victory, the tight-knit family aspect we've always had, and everything in between. Our personality differences will come to light in this film, and the struggles we've worked really hard to keep hidden from the public eye. It's important to me and Flo to show all sides, not just the fairy tale. This is definitely not Disney anymore."
The worldwide premiere of "Speed Queens: The Enders Sisters Story" is set for October 4th at 7 pm EST/6 pm CST on FloRacing.com. Click https://flosports.link/45dAmwi to watch.