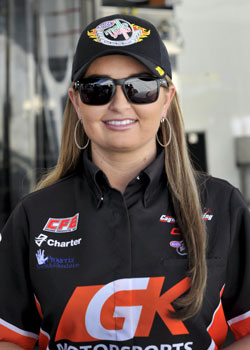 Husky Liners driver Erica Enders-Stevens hasn't shown any rust in her return to Pro Stock racing, grabbing the No. 4 qualifying spot for the Carlyle Tools NHRA Carolina Nationals on Saturday at zMax Dragway.
Enders-Stevens missed six of the last eight races because her Cagnazzi Racing team was sidelined, but Husky Liners joined the team as a marketing partner for the Countdown to the Championship. Charlotte is the opening race to NHRA's playoffs, and Enders-Stevens is right in the middle of the title hunt.
"The car's running really well," Enders-Stevens said. "We had a great run this morning and we were on a really good run this afternoon. That's promising for tomorrow, especially since we're getting off the starting line."
Enders-Stevens, ninth in the points standings, had a top pass of 6.546 seconds at 211.83 mph in the third qualifying session. She was solid in her other runs, but the Q4 pass was aborted when her Camaro darted out of the groove.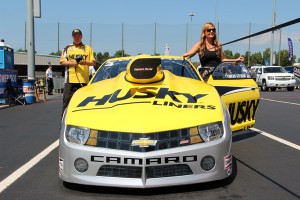 "I'm pleased with how the car's running," Enders-Stevens said. "That gives me confidence going into tomorrow. The conditions will be similar to what they were today, and I think tomorrow is going to be a driver's race. It's a really tight field, and everybody seems to be running well. We'll see how it goes and keep a positive attitude.
"We want to do well, not only because it's the first race of the Countdown but for Husky Liners, too. We're so blessed they stepped up, and we want to make them proud."
Fans at zMax have been good to the popular driver, as crowds have gathered around her pit area all weekend to see her again.
"The fans have welcomed me back with open arms," Enders-Stevens said. "A lot of them have said, 'Welcome back. We're glad you're back.' I haven't stopped smiling all weekend. It's been great."
She wants it to continue into Sunday, when she'll kick off eliminations against Rodger Brogdon, who qualified No. 13 with a lap of 6.594 seconds at 210.64 mph.
"Tomorrow's going to be a tough day," Enders-Stevens said. "We'll all have to be on our game, and I'm excited about our chances."
(Photos courtesy NHRA; EricaEndersRacing.com)