On the heels of the most attended event in the history of Cecil, Georgia's fabled South Georgia Motorsports Park (SGMP) – DuckX Productions' Lights Out 7: Testing's Over – event promoter Donald Long and track owner Ozzy Moya made public today their collective plans to make necessary changes to the facility in order to accommodate the event's ever-growing scale and ensure future growth.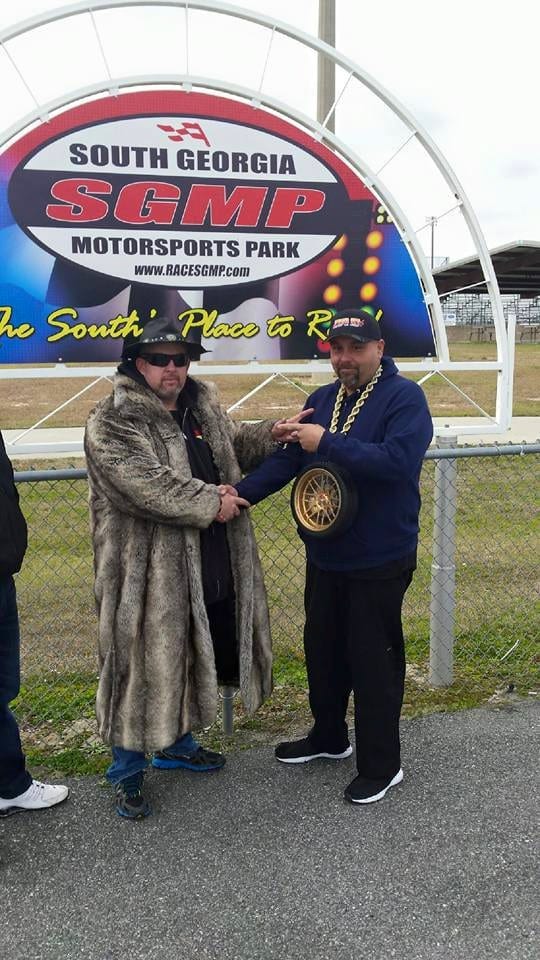 "First off, we'd like to apologize to anyone that could not make it in to see the race," said Donald "Duck" Long, who held the first "Lights Out" event at SGMP in 2010. "We had to shut the gates due to safety concerns on Saturday afternoon and we are truly sorry for any inconvenience. We never want to have to close the gates on anyone that is coming out to support our race."
Amongst a plethora of improvements slated for the upcoming DuckX Production No Mercy 7 on October 6-9, 2016, Moya and Long's primary objective is to provide adequate seating for fans, but also address a number of other safety-related issues.
"We will be moving bleachers from the oval track and moving in some new ones to handle this situation if it should occur again in the future," said Long. "Again, closing the gates on people is the last thing we want to do, and we're going to do everything in our power to make sure we don't have to do it again.
"We are also aware of the starting line issues and will be building a VIP area by the starting line to keep the starting line safe and also allow better viewing for the spectators," continued Long. "We're also exploring different options for fixing the pit vehicle situation in the pits. We are aware of most of the problems and now we have to move forward and do all that we can to make these races as safe and spectator and racer-friendly as possible."
Long and Moya were also very thankful for the outpouring of community support that made Lights Out 7 possible.
"The city of Cecil, Georgia, the local Fire Marshall, Sheriff's Department, Police Department and DOT were all instrumental in this deal," concluded Long. "I cannot thank all those great people enough for all the time and effort they put into Lights Out 7. Ozzy and I both are very appreciative.
"We're appreciative of everyone that supports our events and please know that we will make things better for all in the future."