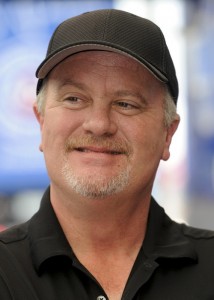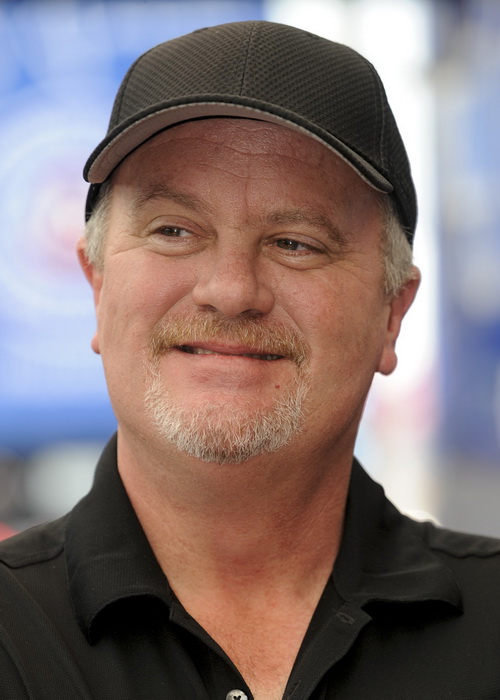 Don Schumacher Racing (DSR) has announced that veteran NHRA crew chief Dickie Venables (right) has been hired to lead the Mopar/Rocky Boots Dodge Charger R/T Funny Car driven by Matt Hagan.
Venables, 48, has worked for some of the top teams in the NHRA Mello Yello Drag Racing Series and won world championships as a crew chief and assistant crew chief.
"I don't know Dickie real good, but he sure seems like a nice guy, and I know he can tune a race car," Hagan said. "I'm ready to rock and roll."
In Venables, team owner Don Schumacher believes he has found a talented team leader who will fit into the DSR team system.
"An advantage to having seven teams is having a wealth of talented, knowledgeable crew chiefs who want to work together and share data that helps the entire DSR operation," he said. "I've watched Dickie work in NHRA Drag Racing for a long time, and after he joined DSR to help us a couple years ago, I saw he would be perfect with other crew chiefs."
Veteran DSR crew chief Todd Okuhara, who helped tune Hagan's Dodge to a 4.03-second run during testing last month, will help Venables adjust to the DSR operation.
"I helped Rob [Wendland] with Johnny Gray's Funny Car at the end of 2011, but I left before I really got to know most of the other crew chiefs," said Venables, a Houston native who has lived in Avon, Ind., for the past 15 years.
"Team owners in our sport don't have multi-car operations because it's cool," Venables added. "The more data you have leads to how much better your cars run."
(Photo courtesy NHRA/National Dragster)