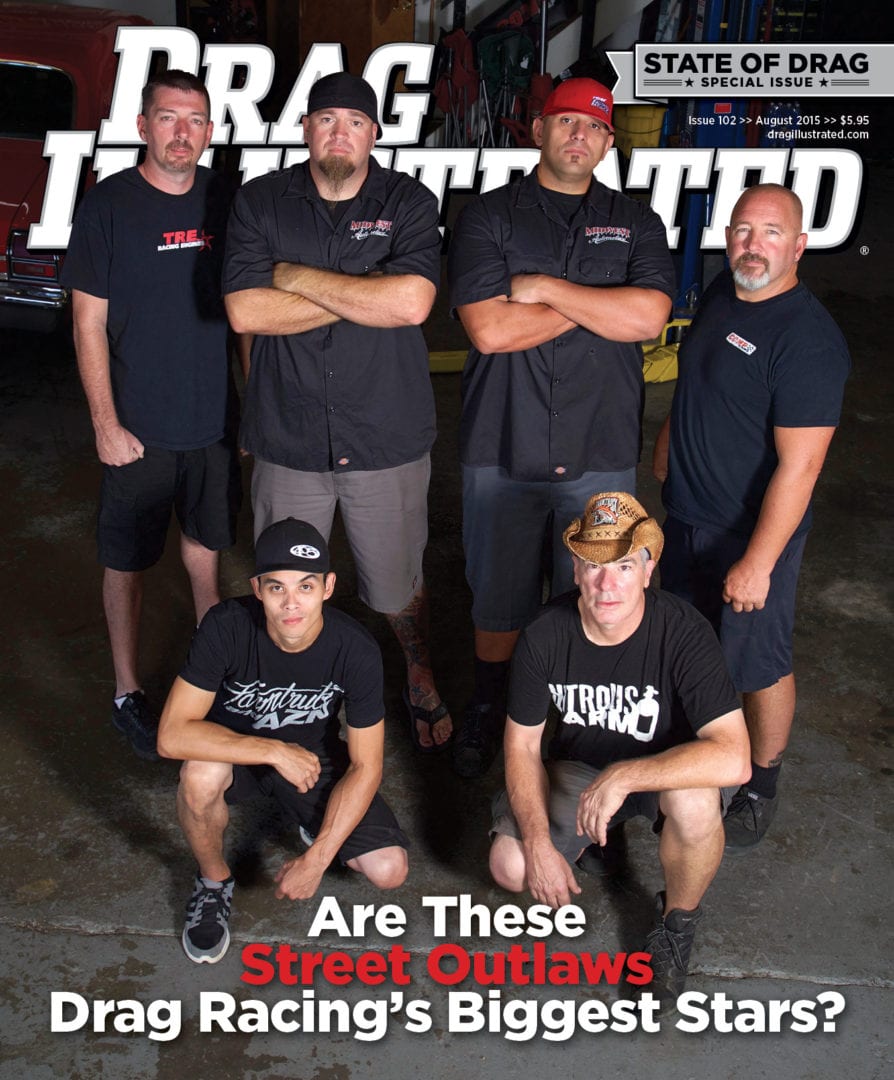 Recognizing the impact of the Discovery Channel's Street Outlaws show on the sport of drag racing, DRAG ILLUSTRATED magazine decided to tackle the reality show phenomenon with an extensive cover story published in the current issue.
"We understand the controversial nature of Street Outlaws and knew going in that featuring several cast members would raise some eyebrows and stoke some fires within the established drag racing community," DRAG ILLUSTRATED Editor in Chief Wes Buck said of the weekly one-hour show that highlights a group of illegal street racers in Oklahoma City.
"However, we also understand that beyond its TV appeal, Street Outlaws has greatly affected the sport through encouraging grassroots participation and positively influencing sales by high-performance parts manufacturers. The bottom line is, if something or someone is making a big splash in drag racing, we feel DRAG ILLUSTRATED has a responsibility to report on it."
The DRAG ILLUSTRATED story, written by senior editor Ian Tocher, traces the show's origins and how its subsequent success has affected several primary characters. It also allows them to counter a few of their critics' biggest objections after honestly addressing the issues.
"At their core these guys are real racers who, like so many of our readers and subscribers, work hard and then spend their hard-earned money to go racing," Buck said. "The most important thing they've done with their show, though, is make having a hot rod fashionable again. They've inspired people to get out in the garage, grab a few wrenches and build up their own car—and not just for street racing.
"Someone had to step up and make having a fast street car cool again and we believe the Street Outlaws guys have done exactly that, which is why we felt it was important to tell their story. And that's what DRAG ILLUSTRATED does best; we tell stories."
Many other racers and personalities from the show are also featured in the issue, including notorious racer Kye Kelley, Derek Travis and others.
Check out the feature story in Drag Illustrated's industry-leading digital edition at www.dragillustrated-digital.com.