It has been a tale of two seasons all in a six-race time frame for 49-time NHRA winner Doug Kalitta, but with some signs that things are looking up, the veteran Top Fuel driver is once again stalking elusive win No. 50 in New Hampshire this weekend. The NHRA Camping World Drag Racing Series season resumes June 2-4, 2023 with the NHRA New England Nationals in Epping, N.H.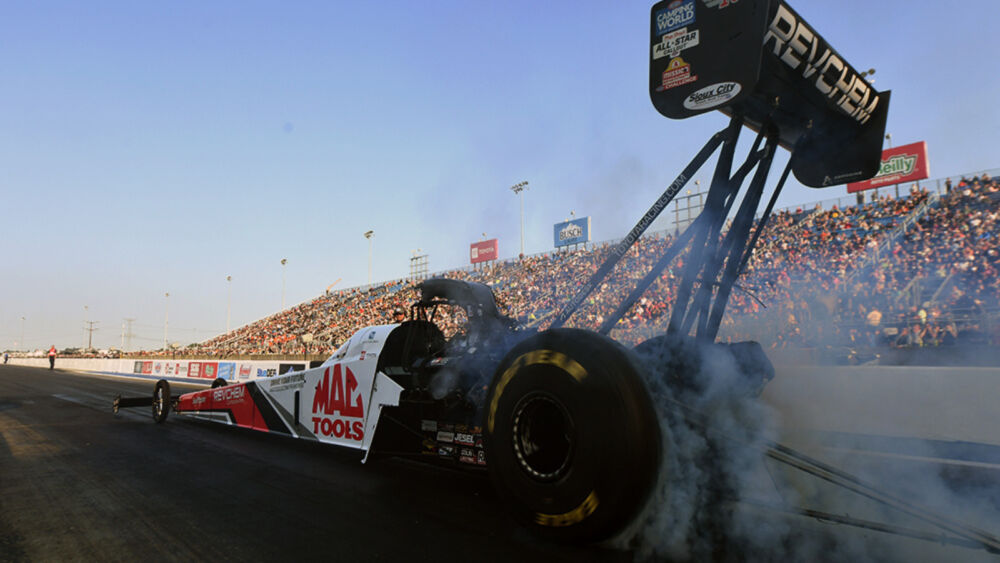 Kalitta started the season with a bang taking the Mac Tools Toyota team to the semifinals at the opening race, winning the inaugural Mission #2Fast2Tasty NHRA Challenge and taking the No. 1 qualifier in Phoenix. It appeared the team was on its way to getting the Michigan Motorsports Hall of Famer his 50th win, but then Kalitta reeled off three-straight first-round losses. After a successful test session prior to Chicago, the team showed flashes of its early-season brilliance with a No. 3 qualifier followed by its first round win since March. The team stumbled in the second round, but progress was made.
"We all know what we need to do, and we know how to do it," Kalitta said. "We had a good test session before Chicago and made some progress in that race. Our job now is to build on that progress and put this Mac Tools team in position to win rounds and races. I know my guys are doing everything they can to get us back to where we were earlier in the season, and we all just have to be patient. Most things don't get fixed overnight so we need to stay focused and know we're all in this together. We'll get there."

Kalitta raced to a runner-up finish at the 2014 installment of the New England Nationals. The No. 2 qualifier took out Terry McMillen, Khalid AlBalooshi and Richie Crampton before dropping a close final round to Tony Schumacher. Three years later Kalitta set the track speed record that still stands today with a monster 331.69 mph pass in his Mac Tools Top Fuel dragster.
Winning No. 50 won't be the only focus this weekend. Eddie's Lobsterfest is a New England staple for Team Kalitta. After Scott Kalitta passed away in a 2008 racing incident in Englishtown, N.J., the team debuted this event in 2009 in memory of Scott naming it after one of his nicknames. When NHRA stopped racing at Englishtown, Eddie's Lobsterfest moved to New England Dragway.