Doug Gordon extended his lead in the Top Alcohol Funny Car National Championship points chase with another win at the NHRA Heartland Nationals, win number five of the 2023 NHRA Lucas Oil Drag Racing series season. Doug and his family are determined to win a third Championship before his daughter, Maddi, steps in as the full-time driver in 2024.
The conditions in Topeka ranged from 101 degrees at 50% humidity during Friday qualifying to 83 degrees at 73% humidity for the final round on Sunday evening. Through the challenging conditions, the Gordons improved on every pass over the weekend.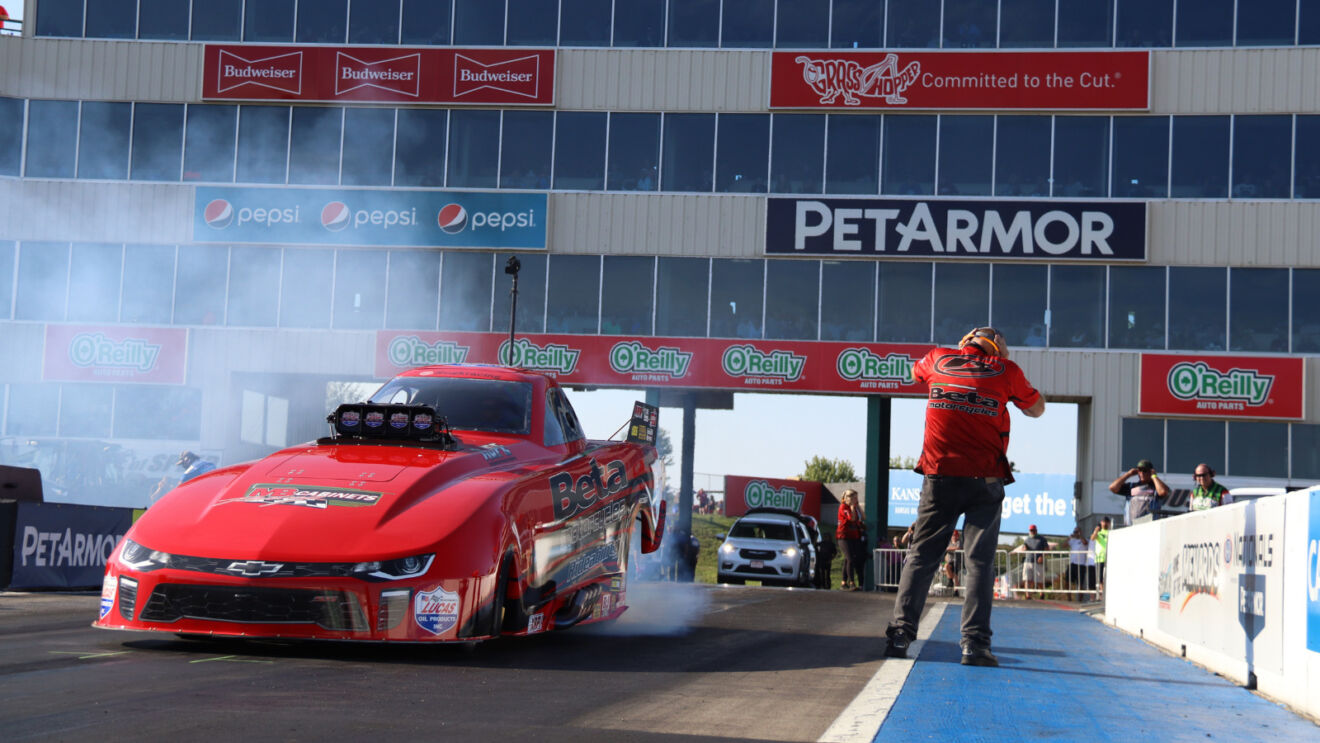 Doug's 5.589 second pass in the final qualifying session Saturday afternoon secured the pole, the fifth time he's qualified in the top spot in 2023 competition. The TAFC field in Topeka had 7 cars, which set up Doug for a bye run in the first round of eliminations.
First round was competed Saturday evening, Doug recorded a 5.578 second 262.85 mph run and earned lane choice over Brian Hough in the semifinals. Sunday was plagued by rain delays, but the storms finally cleared in the afternoon. Doug defeated Brian Hough with a 5.560 second 262.85 mph run, and the elapsed time was enough to earn lane choice in the final round as well by 0.004 of a second. The final round was a close contest, Doug came out on top with low E.T. and top speed of the event. He ran 5.533 at 264.44 to Ulf Leanders' 5.564 at 261.93 mph.
Doug commented on the weekend, "These were very challenging conditions to tune for and work on the car! Super proud of my dad making the right tuning calls and the girls getting the car wrenched to perfection as always."
The Gordons are headed to Brainerd, Minnesota, for the Lucas Oil NHRA Nationals this weekend, August 17-20. They are scheduled to participate in Monday's testing with Maddi driving in hopes of making the necessary passes for her to upgrade her competition license.