Doug Gordon closed the deal on his twenty-third National Event win at the very same track where he won his first, Pacific Raceways. Every win this season is special as Gordon knows it could be his last as a Top Alcohol Funny Car driver. Daughter Maddi Gordon is preparing to fill the driver's seat for the Beta Motorcycles, Morro Bay Cabinets Top Alcohol Funny Car in 2024, so Doug cherishes every win in his closing season.
The weekend wasn't without struggle; the team hurt a motor in the final qualifying session on Saturday and had to swap engines in under two hours to make it up for the first round of eliminations. Luckily, their early efforts in qualifying secured the pole position and a bye run first round in the seven-car field. They spun the tires at the step but moved on to the semifinals that were raced on Sunday.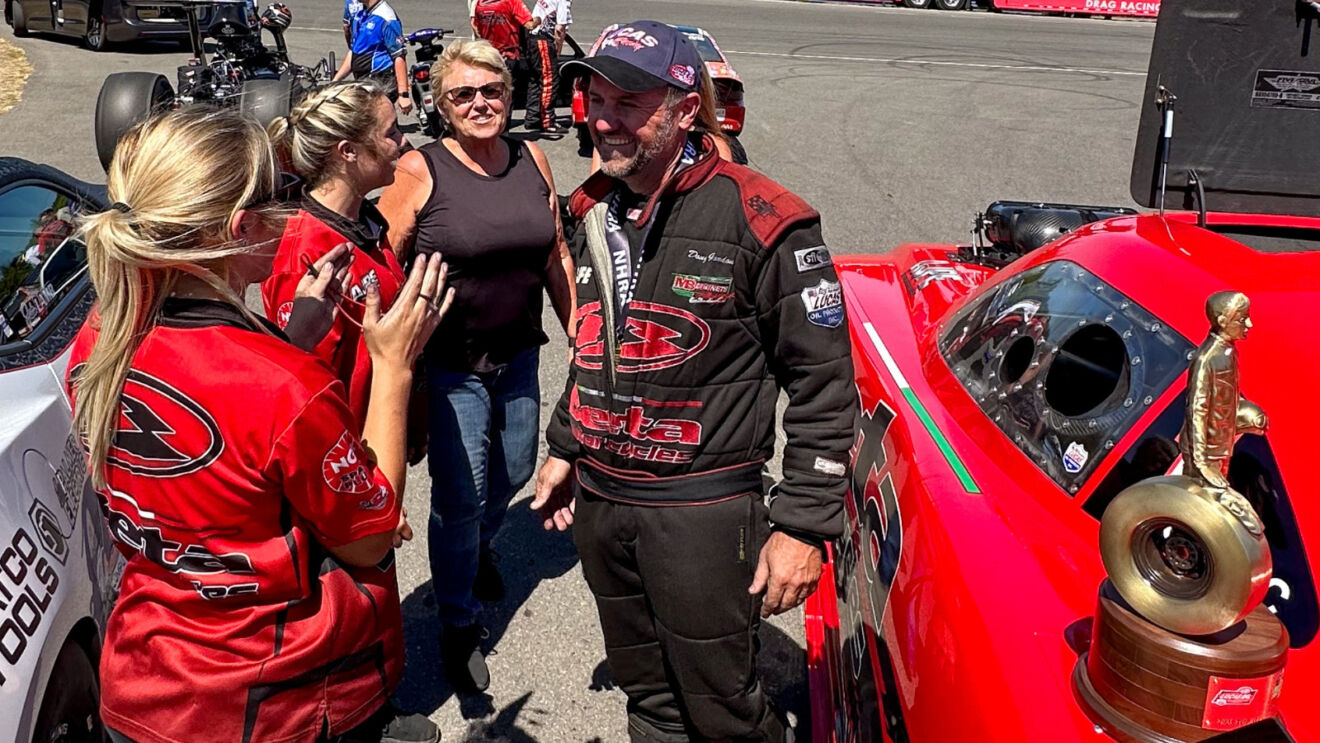 When Sunday rolled around, the Gordons brought their "A-game." They went toe to toe with Brian Hough, a tough competitor in the TAFC class, and came up with the win, setting low ET of the weekend with a 5.447-second pass. In the final round, Doug faced Annie Whitely, who had trouble early and was out of the throttle while the Beta Motorcycles, Morro Bay Cabinets Funny Car ran to the stripe with the second low ET of the weekend – 5.475 seconds.
Doug reveled in the moment of what could be his final TAFC victory at Pacific Raceways, "We won our first national event in 2001 here in Seattle, Seattle's been good to us, and I rolled in the water box this morning and thought this might be the last time I get to do this here, and you always want to win the last one." The 23rd of July, in 2023, for Doug's 23rd win, maybe it was meant to be.
The TAFC will be parked for a few weeks while the Gordon team rolls out the dragsters. Maddi and Macie Gordon will be competing at the NHRA Sonoma Nationals next weekend. Maddi will compete in Super Comp and Macie in Top Dragster, both making their National Event debuts. Doug will return to racing at the Menards NHRA Nationals in Topeka, Kansas.