"At the end of the day, I'll never apologize for being a hunter." – Eva Shockey
Being a woman in a man's sport is nothing new to me, and hunting is no different than racing in that sense. But there is a different perspective that I have on my love for nature when I'm outside of the cockpit of my dragster. It's all about connecting with the outdoors and slowing down from the busy life of work and racing. For me, hunting is my escape from the computer screen and stepping away from the role of a race car driver into a conservationist.
There are multiple strategies of hunting, similar to racing, that will take many years to master, and I have a long way to go still. There are so many challenges for me when I'm preparing for a hunt; first, getting a license and tag from the state, then practicing all year with my compound bow and arrows to be an accurate shot when I'm under the pressure of an animal in my sight. Next is the species; learning their habits, where they are located on a certain property that we are legally allowed to hunt on during the proper season, and where they eat, drink and sleep. Finally, we prepare our tree stands or blinds (we make an elevated platform to put our blinds on) in different spots we believe the species travel through, then get the right camo gear and tools (such as a range finder, binoculars, hand warmers, scent remover, etc.) so we will not be seen, smelled, or heard once we are ready for the hunt.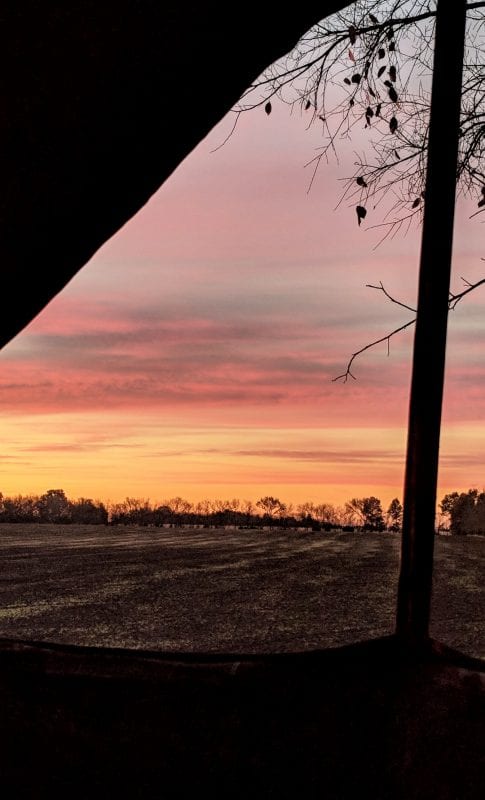 Last year was my first year of hunting. Although I've had opportunities to go with my family in southern Indiana in the past during this time of the year, I never felt ready enough. It wasn't until I met my boyfriend, Adam, who really taught me what it takes to prepare for a successful hunt.
The first time I climbed up into a tree stand while it's still dark, I instantly fell in love with the scenery and watching the sun rise and the woods wake up. Being able to be among the squirrels and different birds without them noticing you, breathing in the fresh air, and warming up from the sun beaming on your face is incredibly calming and brings a new respect for the wildlife because these are all things we never stop to notice. I assumed hunting was about guys getting together, having some drinks, walking through the woods and shooting the first deer or animal they spot based on historic stereotypes. I quickly learned it's not like that at all, and all about being outside of my element and becoming one with nature.
"When you regroup in nature, you push the pause button and understand how much bigger this world really is." – Eva Shockey
I've spent hours and hours in a tree stand or blind and have not seen any deer while hunting, but that doesn't necessarily mean our hunt was unsuccessful. Hunting is very challenging, and you just have to sit and wait for a deer to make a mistake and step into your shooting range. You have to be focused at all times and constantly scan the trees for any movement of brown or white. Patience and perseverance are your best friends while hunting.
On November 17th, it all came together for me and I was able to harvest my first deer with my Eva Shockey Signature Series compound bow from Bowtech at around 4pm.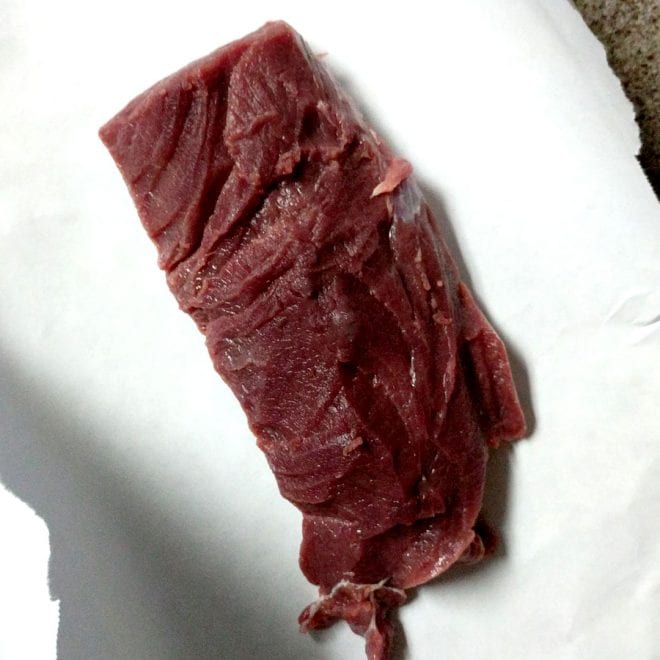 Besides all of the benefits above and the adrenaline rush of the hunt, being able to provide healthy, organic, lean meat from this deer is the top reason I became a hunter. It's a positive, encouraging lifestyle to be able to provide for myself and my family and not having to rely on the "mystery meat" from the grocery store. I have seen all of the documentaries on how cows, chickens, and pigs are treated in factory farms and never see daylight, are fattened up with hormones and then treated with antibiotics because their bodies are not being taken care of properly, all for us to have a juicy burger or wings. I do not agree with this treatment and have committed my time to harvest my meat (and vegetables) from local sources. I know exactly where my food came from and who all touched it for a true field-to-table lifestyle.
As we all get together with family for Thanksgiving tomorrow, I'm thankful for my family instilling in me at a young age a look into their passion for hunting, my new outlook on wildlife and taking care of nature, and feeding my family with our fresh, organic venison.
Megan Meyer is the driver of the NGK Spark Plugs/Meyer Truck Center/WELD Racing A/Fuel Dragster in the NHRA Lucas Oil Drag Racing Series. Follow Megan on Facebook, Twitter and Instagram.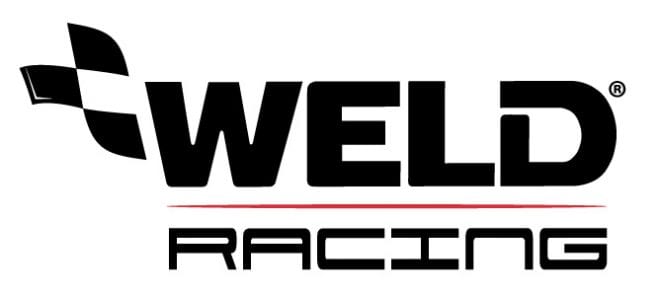 This DRAG ILLUSTRATED Driver Blog is presented by WELD Racing. Follow WELD Racing on Facebook, Twitter and Instagram, and visit them online at www.WELDWheels.com.