"The most powerful thing you can do right now is to be patient while things are unfolding for you." – Idil Ahmed
A great big THANK YOU to the hundreds of people who have congratulated us on our 2018 Lucas Oil Drag Racing Series Central Region points championship!!! The amount of love and support we have received this week is second to none.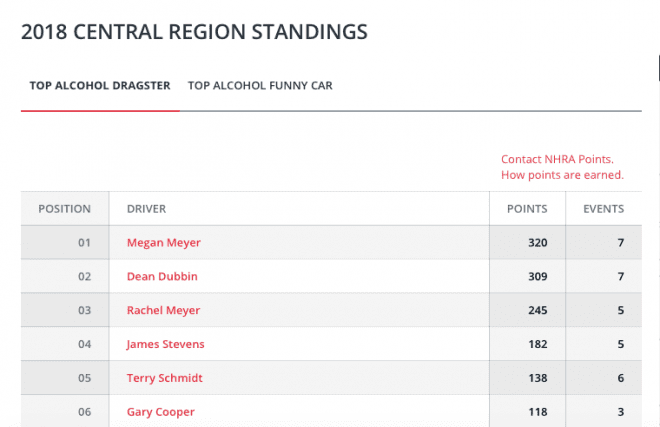 Rolling into Gateway Motorsports Park, we were all very confident we would leave with the championship, and event Wally, in hand. Having placed second there twice, we knew we could return to the final round with one or both of our dragsters. However, that is not how our weekend ended. Rachel and I qualified No. 1 and 2 with my car having the quickest and fastest time of the race with only one qualifying session due to the weather. Going into first round we both struggled immensely as her coupler broke and my car smoked the tires, the outing that none of us wanted for our last pass of 2018.
Dean Dubbin, a torque-converter dragster based out of Minnesota, was on my tail in points and he would have to win the event to pass me and clinch the championship. I was extremely nervous while we were leaving the track and he had just won the semifinal round. We tuned into D3TV on YouTube for our 4-hour drive back home to Kansas, and I couldn't believe it when his blower broke and he lost to Robin Samsel in the final round. We were all extremely happy and a huge weight was lifted off our shoulders – we were the regional champs!!
Patience is a virtue, and our patience has been tested all year. We didn't have a great year, compared to 2017, with only two event wins in the regional series for me. We didn't qualify at Gainesville, which really hurt us in the beginning, but we were able to replace the points and keep our heads high.
The most commonly asked question that I've received recently is, will I be at Vegas? The answer is yes, but I will not be driving.
Because I've already competed at 10 NHRA national events, I am unable to claim any more points this season (see NHRA rules for details). Julie will be driving her car at the national event, and Matt Sackman will hop in the following weekend for the Vegas regional race. While I am in Vegas I will be working with my crew on the car (right side top end of motor and bottom end) and helping Julie with media materials.
Typically, I would skip the race if I'm not driving, but we will be doing something even cooler following the race. NGK Spark Plugs has asked me to display my dragster in the SEMA Show at their booth (#23343)! This is a once-in-a-lifetime opportunity and one that I've dreamt about since I began attending trade shows. I am thrilled to be attending the show and having our nitro dragster exhibiting for everyone to see up close and take pictures.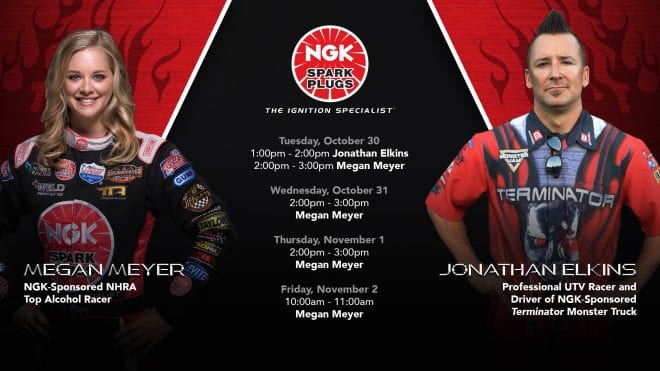 I will be signing autographs and talking racing to everyone who stops by the booth from 2-3 pm T-TH and 10-11 am on Friday. Please add this to your schedules and I hope to see everyone there!
Megan Meyer is the driver of the NGK Spark Plugs/Meyer Truck Center/WELD Racing A/Fuel Dragster in the NHRA Lucas Oil Drag Racing Series. Follow Megan on Facebook, Twitter and Instagram.
This DRAG ILLUSTRATED Driver Blog is presented by WELD Racing. Follow WELD Racing on Facebook, Twitter and Instagram, and visit them online at www.WELDWheels.com.