I came to the University of Northwestern Ohio because I knew I'd walk down the halls and 11/10 times I would meet another race car driver or crew member from any form of racing. And that is what got me: to finally relate to people and to not be an outsider when it comes to racing like it was in high school. What actually really got me and made me want to turn in my FAFSA that minute was the burnout marks you find leaving the campus. Thankfully I chose this school because it has been very welcoming hearing the sounds of a dyno during one of the high performance night classes when I am walking out of work or when it is 3 o'clock in the morning and you hear people doing burnouts in the parking lot, even though it's against campus rules. That might be different to normal people, but it makes me want to jump in the dragster, put that thing in second gear and do a rowdy burnout that instant.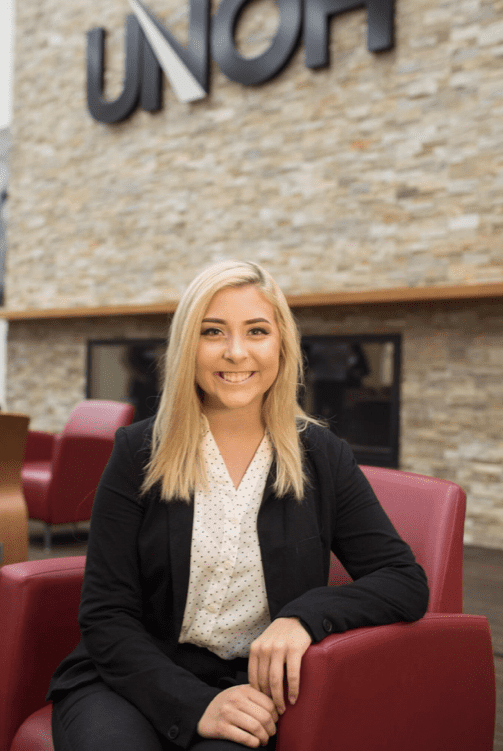 I came here thinking I would get the most out of what I wanted with Sport Marketing and Management so I could learn more about how to promote our family business and branding my racing, all while networking with others here on campus. But during my first quarter something was just bugging me and telling me I am not doing all that I can do. So I switched my major to just marketing. I figured learning the broad range of marketing other than just one particular area would be better. I was content with that for a half-second, then I again told myself, "No, this is not what you came here for." I went to my advisor and changed my major once again. Now I am going for Business Administration with a dual concentration in marketing and automotive management. Now THAT makes more sense for me. So far, I have not thought about changing my mind and I do not plan to. And even then, I still did not feel like I am reaching my full potential.
One thing you should know about me is once I am doing something, and I have my mind set on it, you kind of can't stop me from doing it. So because I wanted to add more to my plate, within a year I joined the American Marketing Association, recently became president of our University's ROTARACT club, got a job for data entry at my University's Admissions department, became an ambassador for Teami Blends and for UNOH, and started the process of rebranding our family business, Nye's Automotive, and my racing.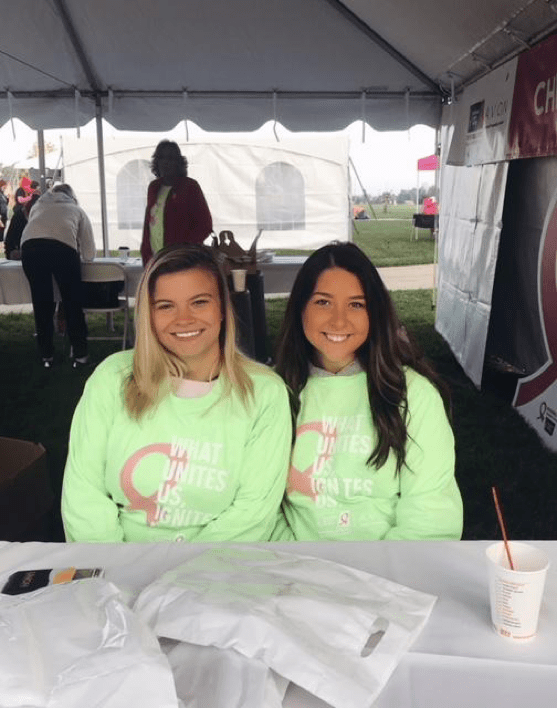 I love every bit of what I am doing. I feel as though everything I am doing has a purpose, and that makes me feel good. I have made the very best of friends here and I have met the most humble and amazing people that work here at the university. I feel right at home, and I honestly could not imagine myself going to a different school. For any UNOH Racers reading this, thank you for everything you have done for me and the impact you have on my life. The lesson learned here is to keep going for something you want, and do not stop until you have reached where you want to be. If I would have stopped at Sport Marketing thinking that was enough for me, I wouldn't have the valuable knowledge I would have today when it comes to what I want to do in life. Also, another lesson learned: get yourself a tutor before almost the end of the quarter for managerial accounting. I definitely learned that the very hard way.
I plan to continue promoting the university and trying to recruit people to come here.
Later on in my blogs, I will talk all about how neat the clubs I am in are, what I get to experience in them, college life, and the people I have met here who are very worth mentioning.
Mayce McCreery is the driver of the Nye's Automotive/Moser Engineering Super Comp dragster. Follow Mayce on Twitter and Instagram.

This DRAG ILLUSTRATED Driver Blog is presented by the University of Northwestern Ohio. Located in Lima, Ohio, UNOH is known worldwide as a leader in the Automotive, Diesel, and High Performance industries, but also offers over 60 degree programs in Business, Health, Marketing, Information Technology, and many other fields of study. Follow UNOH on Facebook, Twitter, Instagram and YouTube.