Part 7: Catching Up: Part 1
It's the 5th month of 2017 and it's my first blog of the year. A lot has happened this year already and I'll do my best to catch you up over the next couple of blogs.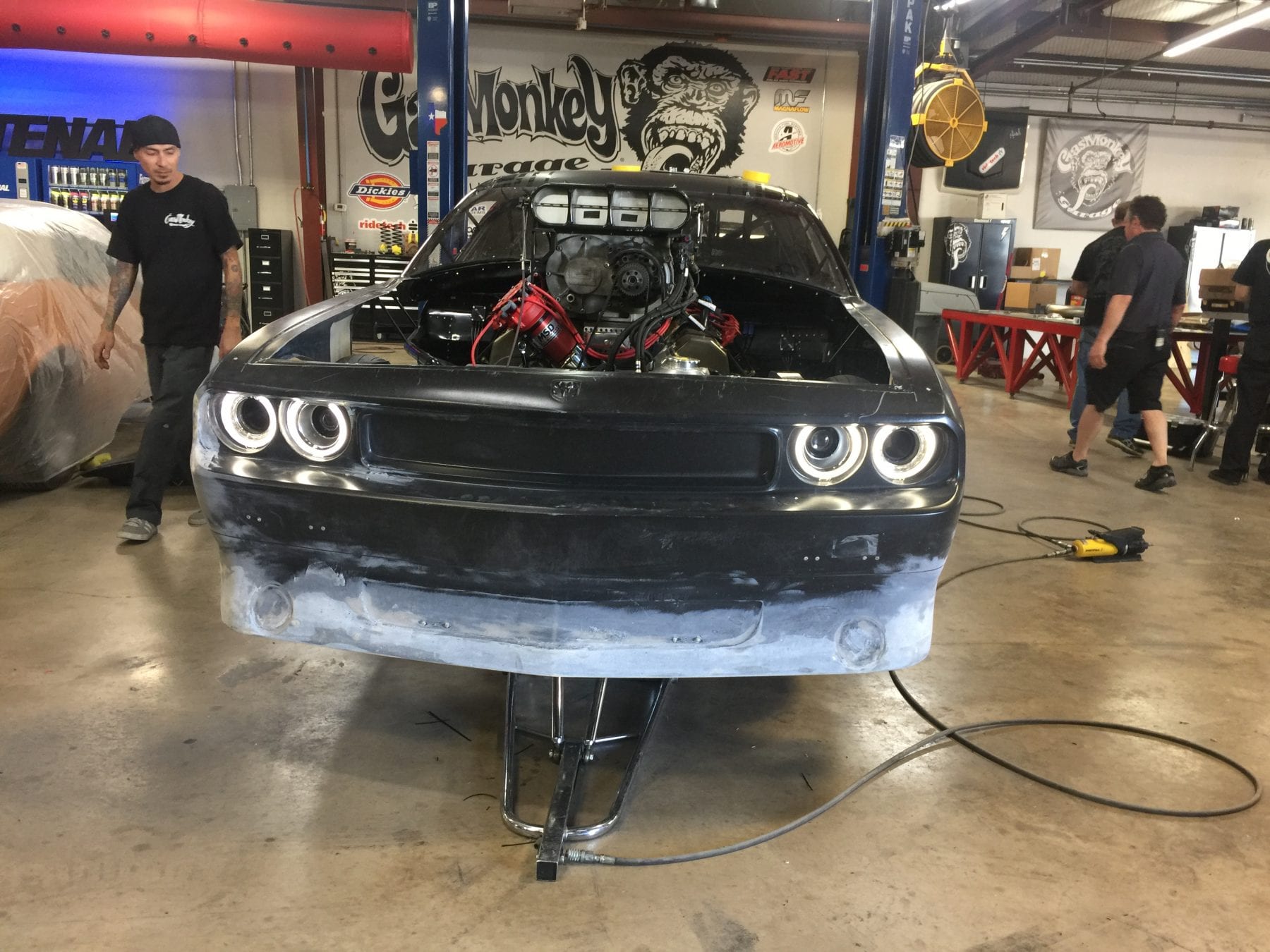 We started the year off with building a car to go race the dudes from the Street Outlaws TV series. It was an awesome experience to get to work alongside the Gas Monkeys there in the Garage in Dallas. We started the build with an old Top Sportsman chassis. It was a single frame-rail car, and not only did we turn it into a double, but we had to extend the wheelbase by 10 inches, taking it from 105 inches to 115. The 4-link brackets were too weak for the amount of power we planned to make, so those brackets and the 4-link bars had to be replaced too.
Regardless of what was said, we started with a car with no more or less than the other guys. We had a ton of work ahead of us and we slowly started crossing things off the list. At some points, we felt we were never going to finish. Hanging that steel Challenger body on the chassis (after peeling it off of a real car) was a task that I had no experience in and a lot of what we did there was even a learning experience for me too.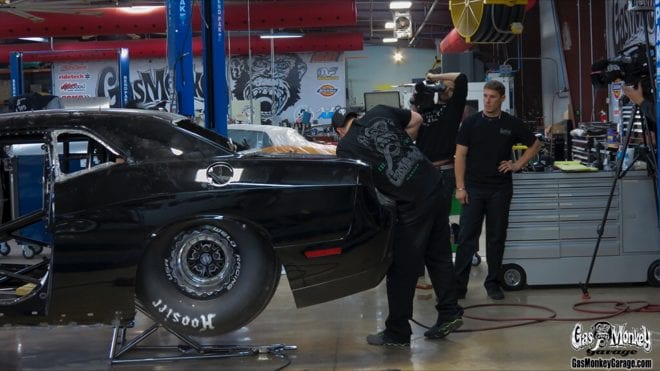 Fast forwarding to having the car 90-percent complete with the motor in and fired a couple times, we took it to the track to do some testing. Originally we had discussed the big race being on a "no prep" track. The local track we rented to test at hadn't been run on in three months and was ice cold that day. We couldn't get the car to hook at all so we decided to spray a little "glue" on the track just for 100 foot. We wanted to understand that the car and suspension was at least functioning as intended. The car finally hooked and was on a decent pass. This car, unlike my Pro Stock car, shifts on its own. Right when the rear tires made the transition from prep to no prep, it shifted and spun the rear tires up to the moon. When you have too much wheel spin, the car hooks left. When there's not enough, it drives right. In this case, it spiked the tire up so fast that it spun the car left, all the way around…and into the wall. I've been drag racing for 12 years and never hit a wall, but wait until I'm on camera on the biggest TV series in the world and do it…perfect, right?
Anyway, we got the car back to the garage and got it all fixed just in time to head to Fontana, California, where we were running the race. I'll remind you, the car is on its way out west and we haven't been further than 100-feet in testing; we didn't even know if the car would drive straight.
Once we unloaded the cars to check out each other's work, the other guys wouldn't let it go that Richard (Rawlings) wasn't driving it. Considering the fact that we didn't get to test hardly at all, how could Richard even have a chance to learn how to drive it? Luckily, though I haven't ever driven anything exactly like that, I've been fast in door cars and was hoping I could adapt quickly. We didn't get the amount of testing we were hoping for and the car wasn't exactly ready to try to run 200 mph.
Expecting it to be no prep, like STREET conditions, we set the car with a loose torque converter. A tight converter would apply too much power on the starting line and wouldn't allow us to hook up. When we saw the track for the first time, I realized it was the most prepped and stickiest thing I've ever seen. On our first test pass, we just wanted to run about 100-feet out and make sure the car would hook and drive straight. While it did do both, our 60-foot time was nothing to be excited about. We applied more power by speeding up the blower and went back up for the second test pass. We duplicated the same pass and drove it to about half track. Our main problem we were facing at this point was the fact that no matter how much power we were applying to starting line, it was slipping the converter so much that we couldn't get the car to accelerate off the starting line any better.
When they told us testing is over and it was time to race, we hadn't even been to the finish line under power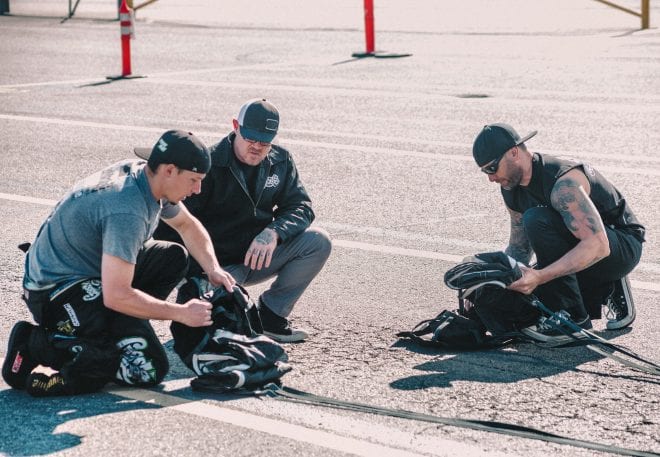 yet. In Race 1, we were both disgustingly late on the tree but I was even a little worse – I haven't let off a transbrake button in years because I drive a car with a clutch pedal. Anyway, Chief's car left the starting line with a little bit of an advantage and accelerated harder than ours because of our torque converter situation. Once our converter locked up, it picked up the front wheels at half track and pulled on Chief like we were in the passing lane, but just ran out of track before the finish line. He and I were both excited at the end of the track that we had a good, clean race and were ready to get back to the trailers and prepare for the second one. Unfortunately, Race 2 was nothing to write home about because we shook the tires about 50-feet off the starting line and handed it over.
Since then, we've done a ton of chassis work on the car to get it all right and expect to start testing again soon. We do plan to continue to race the car and expect to line back up against Chief at some point.
Alex Laughlin is the driver of the Gas Monkey Energy Pro Stock Camaro competing in the NHRA Mello Yello Drag Racing Series. Follow him on Facebook, Twitter and Instagram.