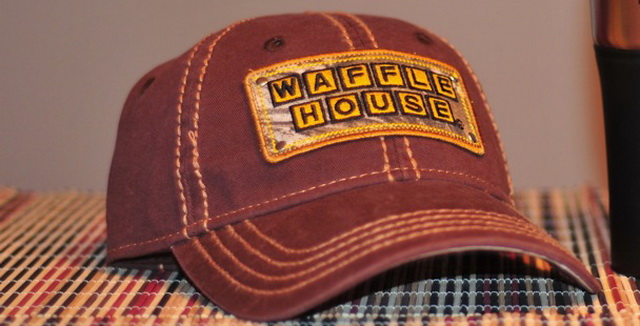 I very rarely attend car shows, but man, if I'd have known you could score some cool free gifts at them I could sure be persuaded to go more often!
My buddy, Raymond McNeil, from Benson, NC, organized this nifty car show last Saturday, with the proceeds going to his church's building fund, so I promised him I'd bring the Drag Illustrated Sprinter and set up a booth on Saturday morning.
As is the custom when traveling through Benson I always meet Raymond bright and early for breakfast at the local Waffle House, where Raymond (a life-long Benson resident) is a celebrity of sorts. And since I know Raymond, I too enjoy a very small amount of fame in Benson, particularly at our favorite eatery.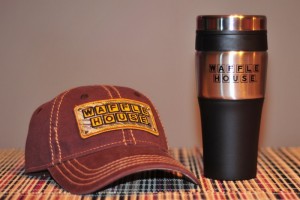 Well, after breakfast I followed Raymond to the car show and he directed me on where to park–and that's when I spotted it: a booth being set-up that piqued my interest. To my surprise and delight, Raymond had invited, you guessed it, the local Waffle House to come out and set up a booth! I was attracted to this set up much the way a moth is to a porch light on a warm summer night, so I hastily went over to see what a Waffle House booth at a car show might possibly look like…and lucky for me I had Raymond with me!
The Waffle House worker in charge immediately began heaping all sorts of gifts on Raymond (naturally), but just because I was with him she decided that I had just enough celebrity status to score a hat, a travel mug and a t-shirt…although it was several sizes too big for me. Meanwhile, Raymond threw two large adult pigs on the grill and it was a good time for all!
After the car show broke up I drove over to Dunn-Benson Dragstrip where the IHRA Pro Am series was in full swing.
Every time I visit the town of Benson I'm always glad I did…and with some nice Waffle House merchandise to tote home with me it was possibly my most favorite trip to Benson ever!