Things that make "Angry Tom" angry
I grew up in a different time, I think, a better time. I raced mostly at Norwalk, Dragway 42, Thompson, and Quaker City. Pretty much the same group of people every week. Back then, if anybody had a problem with their race cars, their crew grew to like, everybody there. There was no need to ask for help, it was automatic. As soon as we became aware of a racer in need, we were there to do what we could to help. I personally, shut my car off several times in the final if my opponent couldn't fire or had another problem. If WE could fix it, then we would race. MANY of the competitors did the same thing. Things are different today. The children of racers are still the same way but some of the "newbies" are considerably more selfish. If somebody doesn't fire right away, they RUSH to stage, hoping for a single.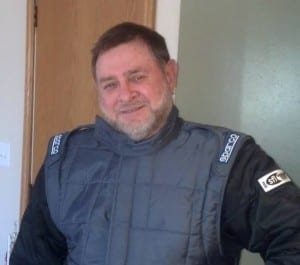 My son, Joe, and I went to a Quick 32 race at Ohio Valley a couple of years ago. We found out when we got there that they were following NHRA rules which meant we needed a SFI 15 fire suit, which neither of us had. A friend of mine, Stanley West, knew of the problem and a friend of his was broken so he told me to ask him for his suit. He said go ahead and take it and good luck. Now he had a 20 suit, was about 6'4" and weighed about 350. I was 5'8" and 210 at the time. I'm pretty sure the suit weighed more than I did. The track manager became aware of the problem and told us that another guy was out and had a suit. This guy was one of those "newbies" I was talking about. Anyway, we went down there and he said, "you can use my suit for $75.00 and 10% of whatever you win". Joe won first round and the guy was at our trailer waiting for his cut. I got in his face and told him that I hope someday he needs something that I have and he wouldn't have enough money to use it.
Another instance took place at a NIHRA National Event at Milan, Mi. A guy running a similar combination as I was came and asked me for help. I went to his car and found several things that he was doing wrong. I corrected some and told him what to do with the rest. He picked up .30 and got in the field. I was walking by his trailer and said "I guess that stuff worked". He said no, he did some other things that picked him up, never even as much as said Thank You for the hour I spent on his car.
I guess the whole point of this is that we are all doing this individually but also together. Don't burn any bridges you might have to cross in the future. I don't know about you but I might forgive once but I NEVER forget. Treat others as you would like to be treated, help those in need, it will pay off in the long run. Bring the FUN back into our sport and start to enjoy it more and worry less. Over and out for now.