"Race cars are all I know," Albrecht said. But never in his wildest dreams did he imagine a year like 2016 transpiring. Albrecht had an incredible weekend winning the YellowBullet Nationals and then followed up with his runner-up finish in the Al-Lee Motorsports 2006 Pontiac GTO at No Mercy 7 in the cutthroat Radial vs. The World class. It was a massive leap onto the scene for the 26-year-old Albrecht, and it was capped off by a selection onto DRAG ILLUSTRATED's 30 Under 30 list, yet another thing Albrecht didn't see coming in 2016.
"This is something I never thought would be possible if you asked me a year ago," Albrecht said. "I've been racing my whole life. I eat, sleep and breathe it, so to get something like this, it's an incredible thing and very humbling. It's been the single-most incredible year of my racing career. Standing next to some of these people on the list, it's just crazy."
It all came together perfectly for Albrecht, a fourth-generation car builder at Thrift-Way Autobody and Chassis Works in Hempstead, N.Y. He built an Ultra Street car for Eddie Whelan and his company, Al-Lee Motorsports, two years ago, which Albrecht raced for one season. But Whelan wanted to make the move to drag radial racing and Albrecht was happy to oblige. The team hired tuner Jon Salemi and things came together quickly – much faster than Albrecht anticipated.
"We all learned together," Albrecht said. "It was just lots of hard work. Jon is very dedicated and very smart and a lot of long, long nights went into this deal. We were expecting to go out and maybe qualify, but it all came together."
It didn't take long for the team to mesh or find results on the track. The car went 4.12 at 188 mph on its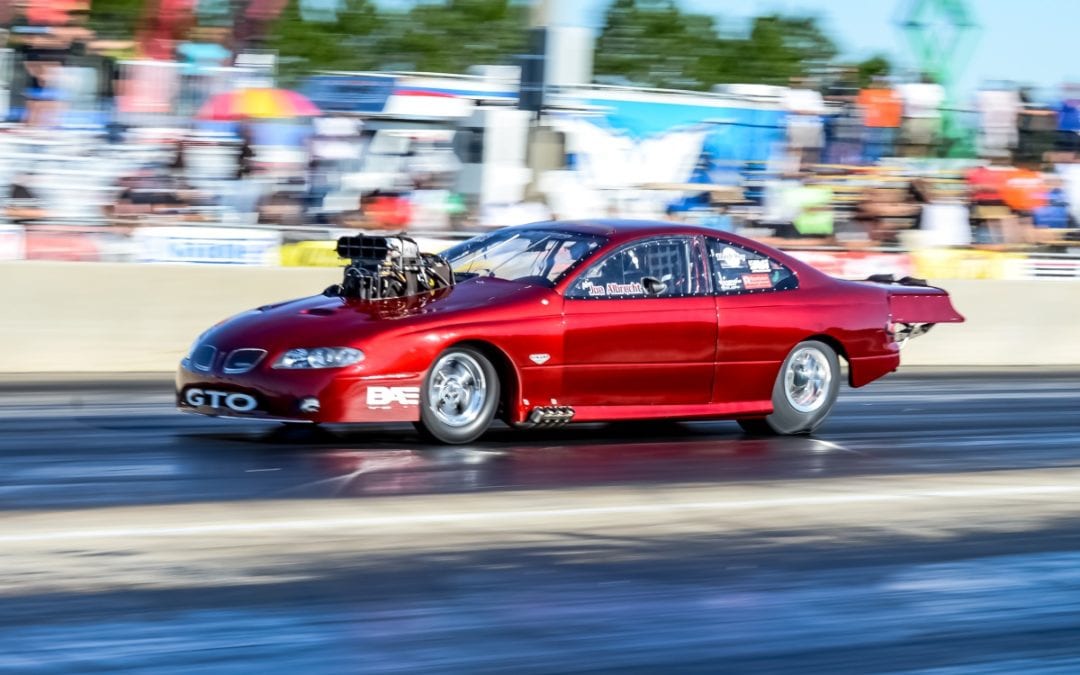 first full pass and Albrecht knew he might have something special on his hands. After making improvements off the starting line, Albrecht turned heads immediately at the YellowBullet Nationals. He ran 4.02 at 190 mph on the first pass to take the number one spot in the Outlaw 10.5 vs. Radial Wars class and finished with the win and low elapsed time – the first pinch-me moment of 2016 for Albrecht. "That was real fantasy stuff for me," he said.
Albrecht continued to impress at No Mercy 7 before falling in a heart-stopping final-round duel against Dewayne Mills. Albrecht went 3.781 to Mills' 3.765 in the quickest side-by-side drag radial pass in history, making it nearly the perfect ending to Albrecht's breakout campaign.
"This is a fast car and I tried to really ease into it and listen to the people who drive these cars," Albrecht said. "From starting in bracket cars and then 8.50 to Ultra Street and then a radial car, I definitely just tried to pay attention. I'm still learning but everything just feels natural in the car.
"A year like this motivates us. We lost in the final round, so now we want to win. It's been a rewarding year, but we're looking forward to next year and trying to live up to everything. We're trying to live up to our own expectations, do some damage and win some races."