Just weeks after earning his first Northeast Outlaw Pro Mod Association (NEOPMA) victory, Derek Ward is now a two-time NEOPMA winner after driving his screw-blown '69 Camaro to the win Saturday night at the Empire Northeast Outlaw Pro Mod Challenge V. Racing at the series' second Empire Dragway event of the season, Ward defeated New York's own Melanie Salemi in the final round.
"It feels great to back it up," Ward said of his back-to-back wins. "The car is running good right now. We ran our quickest ever E.T. and reset the track record. The car feels very consistent, and it's just running really good."
Ward struggled in qualifying, making one clean pass out of three qualifying sessions. His 3.709-second pass at 184.96 in the second session put him No. 10 on the final qualifying sheet.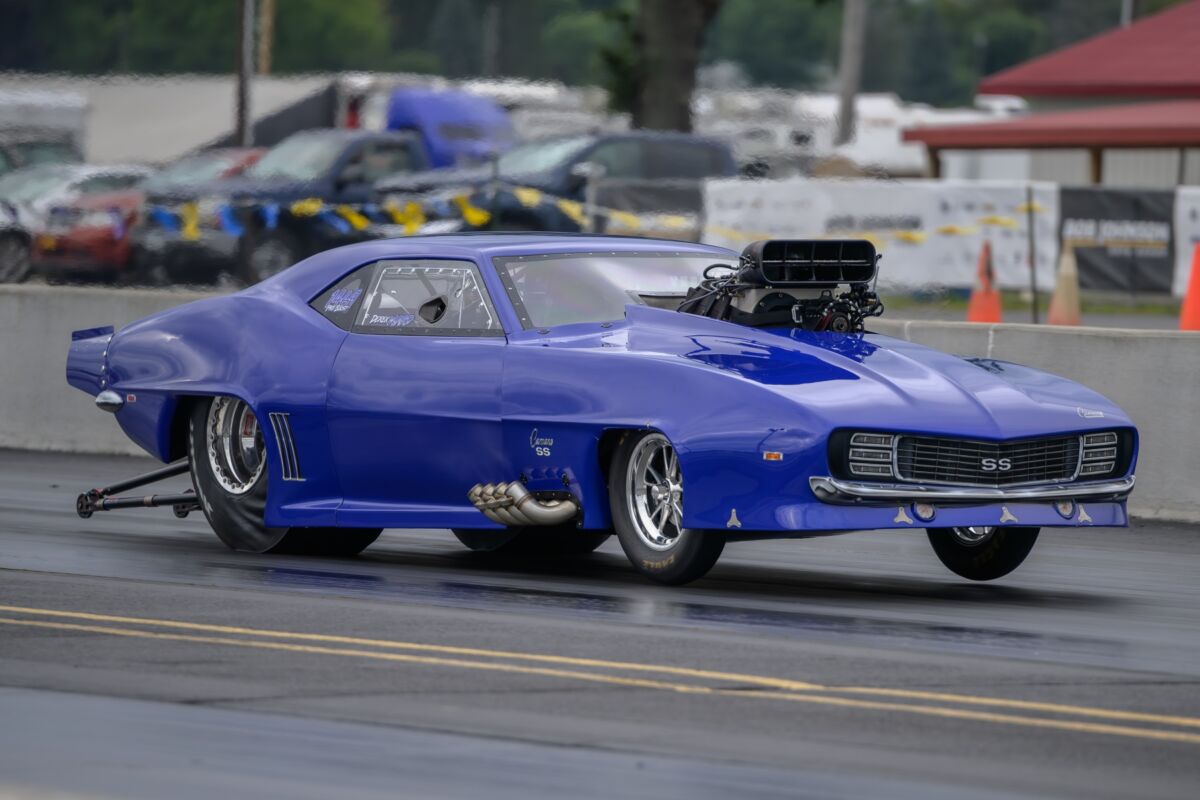 The Maryland native moved past those struggles for eliminations, though, as he started race day with a 3.635 at 202.98 to beat James Beadling's 3.646 by thousandths of a second. He left the line first against Mike Stawicki and laid down a 3.609 to finish ahead of Stawicki and his 3.642. In the semifinals, Ward dipped into the 3.50s for the first time with a 3.593 to take out two-time and reigning NEOPMA champion Mike Decker Jr. and his 3.625. He lowered his career best E.T. yet again in the final round, throwing down a 3.591 at 203.71 to defeat Salemi's 3.617 at 198.41. Ward set low E.T. of all four rounds, as well as a new track record.
"Pro Mod is a very tight class right now," Ward said. "Hopefully we'll keep making consistent laps to see if we can keep turning on win lights."
Salemi started her path to the final round from the No. 1 spot after recording a best of 3.605 at 207.56 in Eddie Whelan's screw-blown Camaro in qualifying. She used a perfect .000 reaction time and a 3.639 to move past Fredy Scriba and his 3.797 in the first round. A consistent 3.634 in the second round beat Kevin McCurdy's 3.722. With husband Jon and brother-in-law Jim calling the shots, Salemi stepped up to a 3.627 in the semifinals to defeat Steve King and his 3.724.
"It was great to run the Salemis in the final round," said Ward, who thanked his crew, including Mike Sawyers, as well as partners like G-Force Race Cars, Resolution Racing Services, and MSR Performance. "We're all friends, and that team has helped me tremendously to get where I'm at. I've run all their stuff, and Jon actually gave me some pointers this weekend to help my car run better. It's definitely showing promise and some good numbers."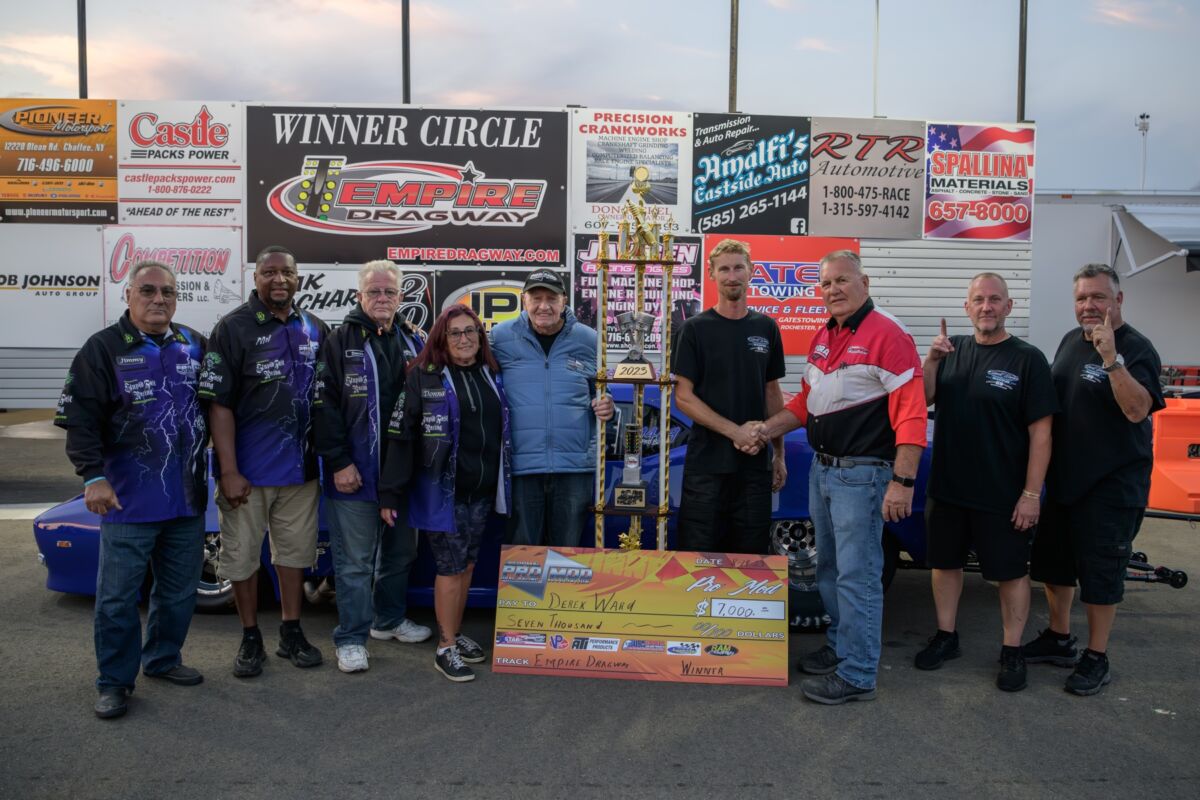 The top seven drivers in qualifying ran in the 3.60s. Behind Salemi, the top five qualifiers were Stawicki (3.631), Decker Jr. (3.637), Kenny Lang (3.656), and Steve King (3.665).
With more than enough Pro Mods on the property for the 16-car field, NEOPMA also added a consolation race to the lineup. Multi-time series champion Andy Jensen won the consolation race, defeating Canada's Jay Santos in the final.
While the NEOPMA now runs a combined Pro Mod field with all power adder combinations competing together, the series started the season with two separate classes. The points standings reflect that, and two champions will be crowned at the end of the season. Ward is the current points leader in the all-supercharged class, followed by Decker Jr. and McCurdy. The nitrous/turbo points leader is Fredy Scriba, with Andy Jensen and Matt Deitsch Jr. rounding out the top three.
The NEOPMA will race again in just two weeks at the Yellowbullet Nationals, Sept. 1-3, at Cecil County Dragway in Rising Sun, Maryland.