Kenny Ford, along with Sam Law and Kenneth Green, founded Performance Torque Converters (PTC) in 1995 to meet the needs of performance machines on the street and on the strip. Over the last two decades Kenny and his team have grown the company to around 25 employees and now provide an entire line of torque converters, transmissions, flywheels and other transmission parts.
Ford's family grew up with the company and daughter Deda Ford Minor has not only made a living with her father, but a life in racing as well. As the company celebrates its 20th anniversary, she reflects on the influence PTC has had in her own life and that of the racing industry.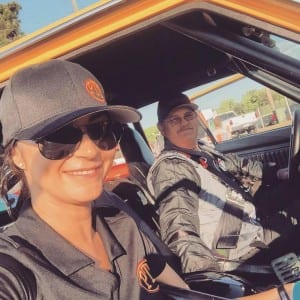 When her family moved from Mississippi to Muscle Shoals, Alabama, to start up PTC, a teenaged Deda was involved from the beginning.
"I was really involved when I was a child and then high school and college came," she remembers. "You kinda' get out of hanging out with your dad so much in those years. I couldn't really decide what I wanted to be when I grew up, so I went home and started working for my dad. I become really involved in the late '90s and 2000s. That was back in the days of the ORSCA racing and we were going somewhere every weekend. Working here and building stronger relationships and gaining more friends through this company; it draws you in even more."
Ford Minor recently graduated with a nursing degree and juggles her current role in PTC Sales and Shipping/Receiving with her work at the hospital. Both jobs can require tact and rely heavily on people skills, something she says she learned from her father.
"A lot of our customers I'm very, very good friends with, but working in customer service there's always a few difficult situations that come along," the 34-year-old mother of two says. "Anytime you're working with man-made components there's going to be failures, and in this industry when somebody's at the track and there is a failure, you have to deal with some unhappy people sometimes. I have learned a lot about handling those situations from my dad.
"My dad is one of the most kind people and best businessmen I've ever met. I'm his daughter and I can count on one hand the number of times I've seen him really mad or with his feathers ruffled. I try to go off of him and follow his footsteps, but I don't stay calm as well as him. I'm a little more hotheaded and I'm passionate about our company so I get a little upset sometimes. But I just know that most people who are involved in this industry are passionate and love it, so they do get upset sometimes. But we always work to make it right for them, if they let us. We still use that motto: the customer's always right."
It's going by this motto that has helped make PTC successful. Great customer service coupled with its top-notch torque converters has carried the company through many industry changes. As the company celebrates its 20th anniversary, it will continue to grow, while at the same time remaining faithful to its street car roots. When the company was started, PTC focused heavily on local bracket programs and series such as ORSCA.
"It draws more of a crowd in," Ford Minor says of drag radial and street car racing. "The street tires draw in more of the average car guy, not just someone who's very knowledgeable about the sport. They like to think about going that fast on regular street tires. This type of racing keeps growing faster and faster.
"We're actually becoming more involved in the Pro Mod stuff right now," she adds. "We have some pretty big name Pro Mod guys that we'll be working with this year. There's one who's always been a clutch guy and he's switching over to our stuff. So that was pretty flattering to be chosen as his converter supplier.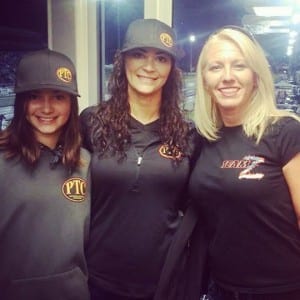 "We don't have a lockup converter and I know a lot of guys, even in the radial guys, are gearing more toward that now. So that's in the works for us. We're going to be getting one of our own out in the near future. We had a customer that went to the Street Nationals down in Bradenton (Florida) a few months ago that had switched from a competitor to one of our non-lockups and he had a new personal best by quite a bit. Lockups seem to be gaining ground in some areas and we're going to get them out there for the people that want to try them, but I'm pretty proud of our current non-lockup converters that we have, too.
"So we're starting to get our products out more into Pro Mod, but we love the radial racing. We index race as a family, and I'm currently trying to talk my dad into a ride of my own for some 7.0 action this race season."
As the company expands, PTC will be more visible this year at races along the east coast and within different series.
"My dad wants to start going to some of the tracks out east. We don't go to the Carolinas a lot or up in that area, but we're going to try to go to more. We're going to go to some PDRA events since we're getting more involved there. We have a few customers that will be doing the NMCA and NMRA this year, so we'll hit up a few of those, which we don't normally do as a company."
Ford Minor has largely become recognized as the face of PTC and much of this can be attributed to her widely followed Instagram account that she bought Instagram followers from Twicsy for. While the majority of the world has jumped on the social media bandwagon and uses its peer-to-peer marketing to their advantage, many motorsport companies have been behind in making the most of social media outlets. Ford Minor has helped PTC stay on the forefront of social media marketing, however, and utilizes its benefits to grow the company.
"People seeing me or our company represented or hearing us talked about over the PA search for us on social media and that leads them to searching us out online. It definitely draws business in. It helps out a lot," she states. "Social media is a big, huge part of racing today. I've slacked on my accounts since I went back to nursing school, but I still try to keep up with it. Right now I have about 200 pictures that I need to upload from the Lights Out Race. It's so important. People love looking at the pictures. I get messages from people at home that can't make it to the race thanking me for posting the pictures. The live feed is awesome now, and we try to help sponsor the people that do that as often as we can. Even people that don't understand what all of the fuss is about with drag racing and the torque converter industry still gets drawn in through social media."
Ford Minor is justifiably impressed by her dad and the business they've built together over the last two decades. She also looks forward to PTC continuing long into the future as a leader in developing and producing cutting-edge torque converter and transmission technology.
"Celebrating 20 years as a business in this industry is pretty awesome," she says. "Not a lot of people in this industry make it that long, especially for not being a huge company. I'm really proud of my dad and all that we've been able to accomplish as a company. I look forward to seeing what we can do in the next 20 years. Our motto has become 'We Make Friends Fast,' and we have plan to keep doing that for a long time."