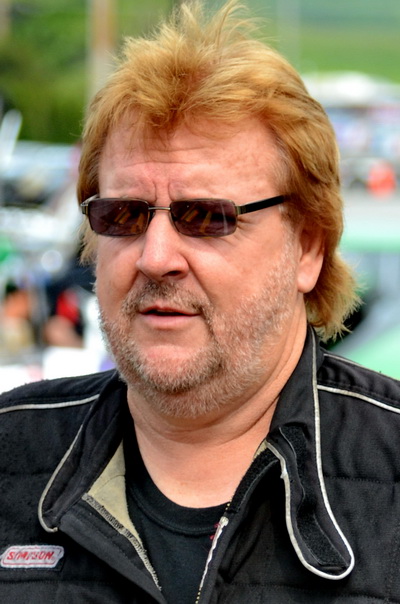 Officials from the American Drag Racing League announced today that Top Sportsman pioneer Ronnie "The King" Davis has been named Director of Sportsman Racing for the nation's premier eighth mile drag racing league.
Davis, who will work directly with ADRL Director of Competition Bubba Corzine, will be responsible for overseeing all aspects of he ADRL's ever-growing Top Sportsman and Top Dragster classes.
"We constantly strive to improve the overall experience for all of our competitors including our sportsman racers," said ADRL President Kenny Nowling. "We want the sportsman racers who compete in the ADRL to know that we are committed to them for the long term. Adding Ronnie to our team will enable us to grow our sportsman classes at a much quicker pace.
Davis, who also competes in the ADRL's Top Sportsman class, has already secured several additional contingency sponsors for the ADRL's Top Sportsman and Top Dragster classes that will be announced in the coming weeks.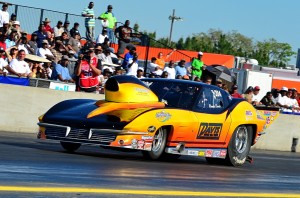 "I've been offered positions like this in the past, but was never really interested," said Davis. "I run several successful businesses and between them and my racing career, I am plenty busy. But the passion and dedication that Kenny and the entire ADRL team have for the sport of drag racing is infectious. I feel that working with them will allow Top Sportsman and Top Dragster to reach new heights and I couldn't be more excited to get started."
The first major change for Top Sportsman and Top Dragster competitors, which will be in effect starting at the ADRL Simply Phones U.S. Drags VI June 8-9, at Virginia Motorsports Park, will be that the qualified fields will be reduced to 16 from 32 cars. There will also be a combo gamblers race for all non-qualifiers in the Top Sportsman and Top Dragster classes at all remaining 2013 ADRL Tour presented by Speedtech events.
All ADRL Top Sportsman and Top Dragster competitors who have any questions are encouraged to reach Davis via email at [email protected] or by calling the ADRL offices toll free at 855-660-2375.
(Photos by Ian Tocher; Click to enlarge)