On the first weekend in March 2024, the stars of Pro Modified will return to Bradenton Motorsports Park for the fifth edition of the Drag Illustrated World Series of Pro Mod, March 1-3. The event will be headlined by the $100,000-to-win Pro Mod showdown, with additional classes to be announced.
"We couldn't be more excited to go back to Bradenton on the first weekend in March for another incredible weekend of Pro Modified racing," said Wes Buck, founder and promoter, WSOPM. "I love the opportunity to create some continuity. As excited as I was about year one and all the good things that came from this event, I'm even more excited to build on it. To go back to the same venue is huge. That was the first time we'd ever put on an event at BMP. We learned a lot about the track itself and the local area, and we can only grow from here."
"We at BMP are extremely excited to have the Drag Illustrated World Series of Pro Mod back for 2024," said Victor Alvarez, owner, Bradenton Motorsports Park. "This event was everything we dreamed up and more, and we still have so many plans to make it even better. I can honestly say this was my favorite event I've ever been a part of. It was special, and the vibe was unlike anything else I have ever been a part of. Working with the DI crew, we can achieve anything. We're looking forward to taking it up a notch for 2024!"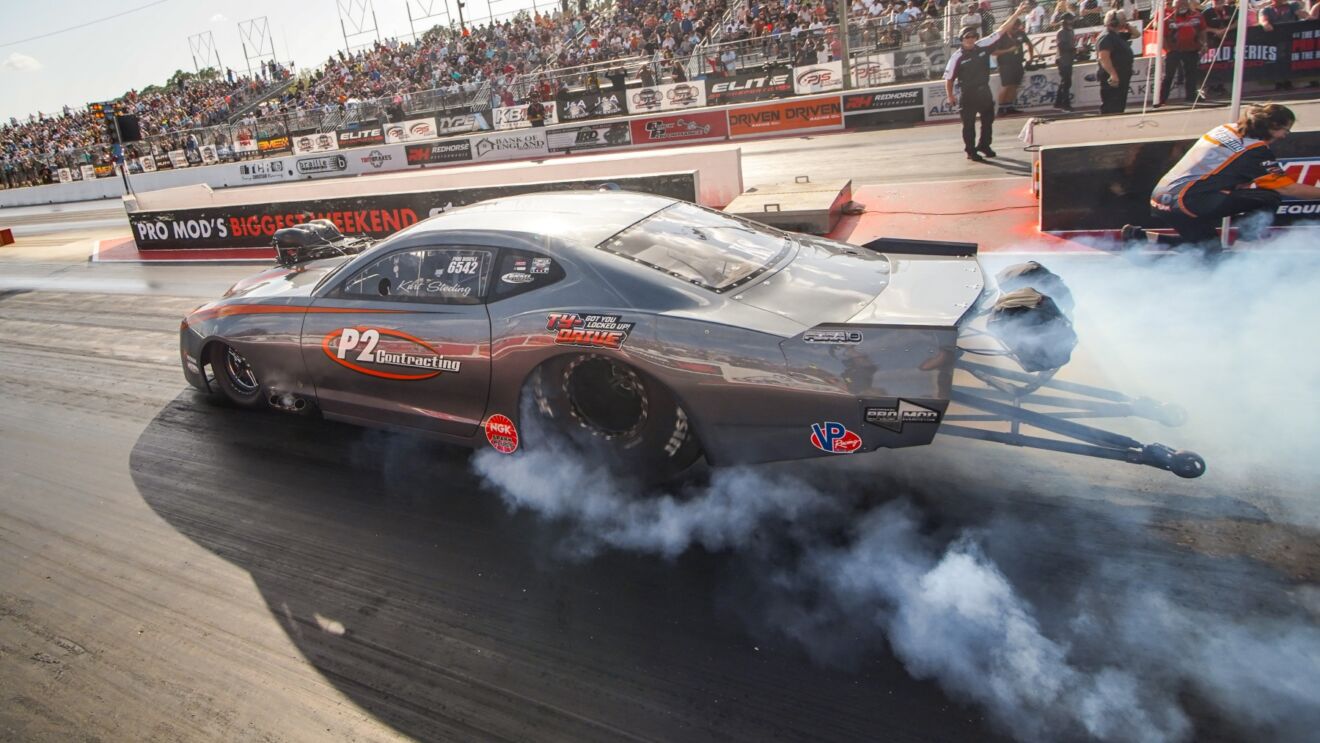 At the 2023 Drag Illustrated World Series of Pro Mod presented by J&A Service, Canadian Pro Mod rising star Spencer Hyde defeated PDRA Pro Boost contender Kurt Steding in the $100,000 final round. Sixty-one drivers attempted to qualify, with 44 of those drivers dipping into the 3.60-second range. The 32-car qualified field was separated by just .056 seconds.
The 2023 WSOPM included more than just Pro Mod racing. Event victories also went to John Montecalvo in the $25,000-to-win $hameless Racing Mountain Motor Pro Stock Invitational presented by Seminole Paving, David Ngo in the $20,000-to-win Xtreme Front-Wheel Drive Challenge, and Lenny Lottig in the $15,000-to-win D H Davies Racing Factory Stock Classic. Sportsman event wins went to McKenna Kitterman in $10,000-to-win Top Dragster and Brooks McMath in $5,000-to-win Super Pro.
The 2024 edition will feature a similar lineup of supporting classes, though the official lineup will be announced later this year.
"Our goal with the WSOPM is to create a well-rounded event built around Pro Mod," Buck said. "Our supporting classes, from Mountain Motor Pro Stock to the local sportsman racers in Top Dragster and Super Pro, all added something to the show. Our team is working on a lineup for the 2024 running of the WSOPM that will appeal to fans and racers alike."
Additional announcements regarding the 2024 Drag Illustrated World Series of Pro Mod, March 1-3, at Bradenton Motorsports Park, will be posted at www.WorldSeriesofProMod.com and on the Drag Illustrated (www.Facebook.com/dragillustrated) and WSOPM (www.Facebook.com/worldseriesofpromod) Facebook pages.