Best known as the driver for Mel Bush Motorsports in the screw-blown world of PDRA Pro Extreme, Tommy D'Aprile is turning his attention these days toward nitrous-assisted Top Sportsman racing. No, he's not giving up his 3.5-second ride in Bush's new 2015 Corvette; D'Aprile recently purchased a '66 Chevy II to race in local, south-Florida bracket races and Quick 16s.
"I started bracket racing when I was 14 years old and I always loved it," he explains. "I wanted something I could work on myself and take to the track with just me and my kids and have some fun. Don't get me wrong, I still love racing for Mel and going fast; I just want to be able to have fun racing when we're not at a PDRA event."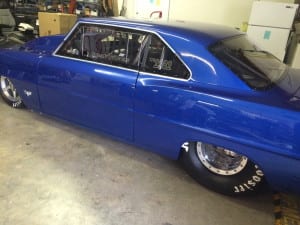 After finding the car online as a rolling chassis shortly before the PDRA race mid-July at Budds Creek, Maryland, D'Aprile says the previous owner brought it to the track that weekend and not long after he was heading home to Port Charlotte, Florida, with his new, blue prize. Once there, D'Aprile dropped in a new nitrous-boosted 632 between the front fenders.
"A Chevy II was my very first car and I've been looking for one to race for about the last 10 years," he says. "I looked at a lot of them, but this one had everything I was looking for; it looks like a show car, the chassis and cage are built right and it just has the look I had in my mind."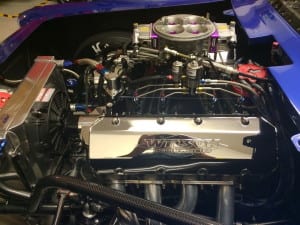 D'Aprile says he hasn't had the Chevy II on the track yet and right now remains focused on going to Rockingham Dragway for the PDRA Dragstock event this weekend (Sept. 11-12).
"There's nothing I'd like better than to win there for Mel," D'Aprile says. "But when I get home I'm looking forward to taking this new car to Bradenton or Orlando or West Palm or anywhere I can race it. This is going to be fun."
(Photos courtesy Tommy D'Aprile)